A new UAE football season is on the horizon. The 2022/23 ADNOC Pro season kicks off in just over two weeks' time, but excitement has been building for a while now.
Friday 2nd of September will see a new season of UAE Football get underway – with fixtures expected to last up until May 26th of next year – with a month-long break scheduled for the 2022 World Cup.
Whether you're a seasoned fan or new to the Pro League, here's everything you need to know for the upcoming season.
UAE football on the rise
The UAE is on course to be one of the major sporting hubs of the Middle East. While narrowly missing out qualifying for the 2022 World Cup – losing 2-1 to Australia – the country's football infrastructure has been steadily growing over the past decade. It has hosted five FIFA Club World Cup tournaments, including last years' tournament – won by Champions League winners Chelsea.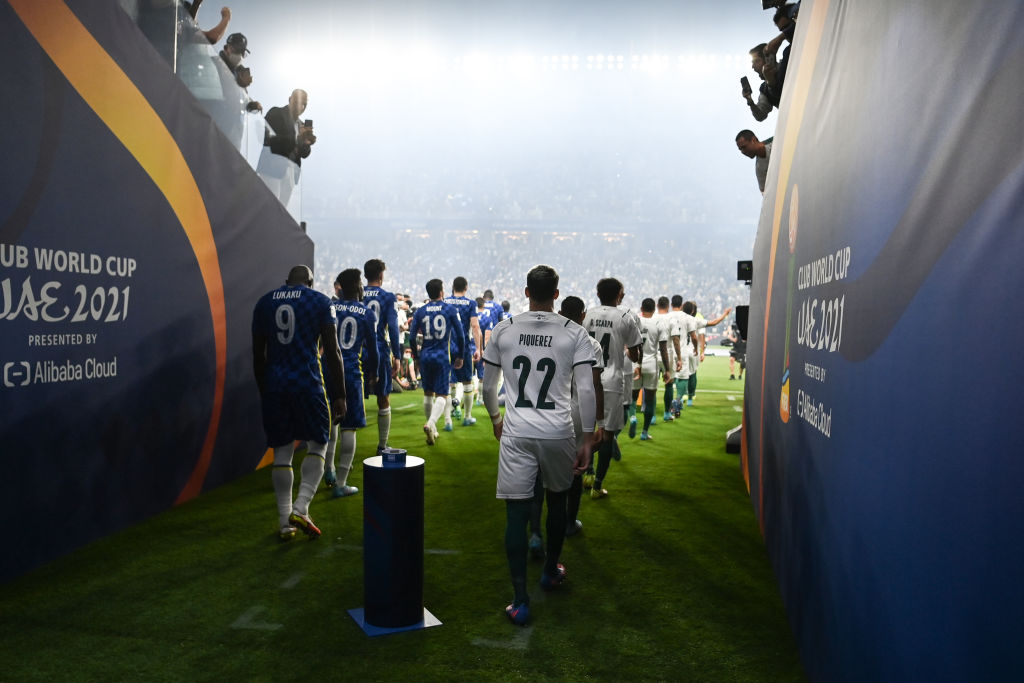 The league itself has not only been able to attract foreign players, but each year the number of home-grown stars is rising. Sponsorship opportunities have grown and the league has been able to expand many of it's fan-engagement activities in recent years; things like Fantasy Football and Lucky Draws have become popular amongst fans. It has also helped to attract much of the expat community to watch their local teams. As 85% of the UAE is made up of expats, that has been crucial in gaining league support. Broadcasting quality has increased, and the introduction of some televised Under-21 games has been well-received.
Award ceremony to honour 2021/22 season 
According to previous announcements, the UAE Pro League's 2021/22 season awards ceremony will take place on August 27th at Emirates Palace Hotel in Abu Dhabi. This ceremony will honor the best in 15 categories, including: best Emirati player, best foreign player, best goal and highest fan attendance award – among others.
One winner we know for certain is the Golden Shoe, awarded to the league's top scorer. Laba Kodjo will be receiving the award, having scored 26 goals in 22 appearances last season for Al Ain.
Al Ain out to defend their crown
Reigning champions Al Ain had a season to remember last year, and will want to get off to a strong start to defend their title this year.
Our First Three Games 🗓️ #alainclub | @alainfcae pic.twitter.com/7GVNrfj2fO

— Al Ain FC (@alainfcae_en) August 17, 2022
They lost just one game all season, drawing five and winning a staggering 20 games. They scored 57 goals, averaging 2.19 goals per game. They were also defensively resolute, conceding just 17 goals (around 0.65 per game) and racking up 13 clean sheets – half their games. Much of that balance came from their ability on the ball, and their retention of possession. They averaged just under 60% possession last year, one of the highest figures in the league.
The pride of Abu Dhabi – AL Jazira, along with Shabab Al Ahli, Sharjah FC and AL Wahda will all be favourites to challenge Al Ain this year.
The stars to watch in 2022/23
Laba Kodjo
Kodjo is one of the best recruits in UAE Pro League. He has scored 58 goals in 63 appearances during his three-year stint in the Pro League alone. Surely, he will be battling to defend his position as top scorer in the new season.
الهداف لابا كودجو ⚽️
بطولة الدوري والكأس 🏆🏆
هداف دوري أدنوك للمحترفين بـ26 هدف 🥇#نادي_العين pic.twitter.com/uFnUPvawuJ

— نادي العين (@alainfcae) May 30, 2022
Achraf Bencharki 
Achraf Bencharki has joined Al Jazira FC from Zamalek, and he is one of the players to watch this year UAE Pro League. He has played in Morocco, Saudi Arabia, the French second division, and Egypt.
Harib Al Maazmi
Harib currently plays for Shabab Al Ahli as a winger. His is just 19 years of age, but is already an emerging star for both his club and the UAE national team – earning himself a call-up and starring in the World Cup qualification defeat to Australia.
Ali Saleh
Ali is one of the crown jewells of UAE football. At just 22 years old, he demonstrates maturity every time he makes an appearance for his club, Al Wasl. He's known for his speed and intelligent movement with and without ball. The former young player of the year could have a breakout season this year.
The coaches keen to make an impact
Almost all the clubs in the league have foreign managers. But this year especially, all eyes will be on Shabab Al Ahli's newly-appointed coach, Leonardo Jardim – the former head coach of Monaco.
Other coaches looking to make an impact are ex-Ajax manager and current manager of Al Jazira, Marcel Kaizer; Al Ain's Ukrainian coach Serhiy Rebrov; and Cosmin Olaroiu – the manager of Sharjah FC of brings experience of lifting the UAE trophy to the table.
The 2022/23 season will be one of the most thrilling yet.