Wayne Rooney was unveiled earlier this week as the new head coach of D.C. United, a place where he spent two successful seasons as a player in 2018 and 2019.
The ex-Manchester United captain and England's all-time leading goal-scorer resigned his position as manager of Derby County last month, following their relegation to the third tier of English football. At Derby, Rooney navigated turbulent ownership, financial issues and a huge points deduction – almost pulling off a miraculous escape.
He faces a comparable task in D.C., with his former team sitting bottom of the Eastern Conference.
Using Second Spectrum data, we've compiled a short list of issues that urgently need addressing if he is to steady the ship in the Capital.
🏟 Welcome, Wayne 👋#DCvCLB || @WayneRooney ⚫️🔴 pic.twitter.com/nvY6R9YuXO

— D.C. United (@dcunited) July 13, 2022
Stop the leak in defense
This has to be Rooney's first priority. D.C. United have the worst defensive record in the MLS, conceding 39 goals in their 18 games. Before the 7-0 defeat to Philadelphia, United conceded three goals in back-to-back games, and four goals just a few weeks earlier. There is a problem in defense.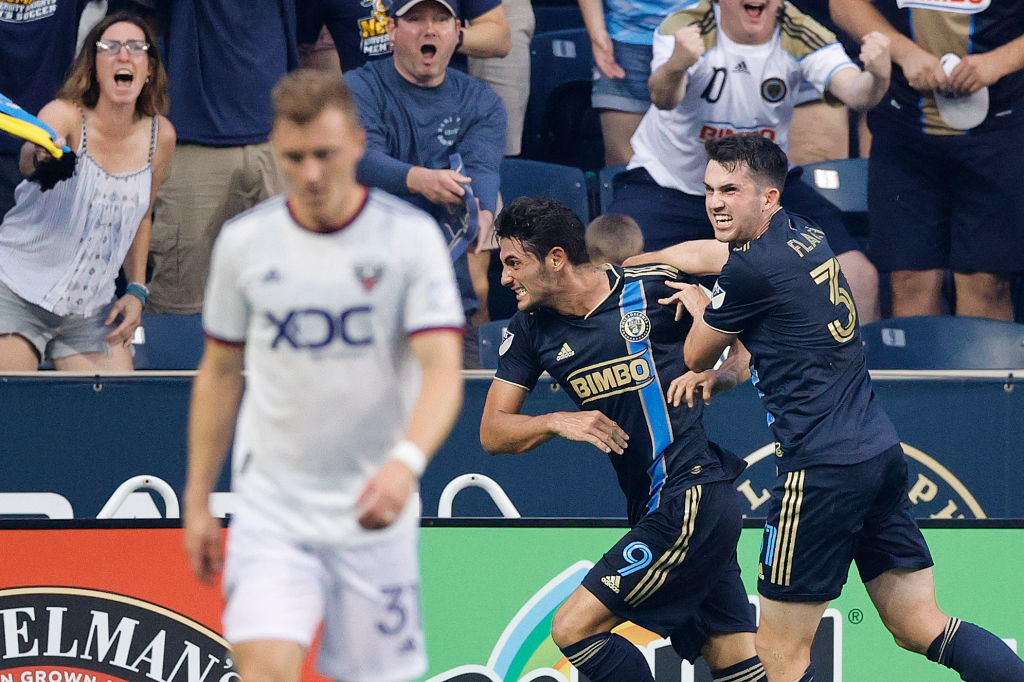 In total the back line has faced a total of 239 shots – about the league average. However, their 101 shots on target faced, around 5.6 per game, is the third-worst and second-worst record in the league respectively. In addition, their 9.74 goals conceded over expected (xG) is the second-worst record in the league.
On average, opposition teams enter the D.C. United penalty area 16.77 times per game, and the final third just under 50 times per game (47.83). While these figures aren't the worst in the league, they're still way above average and signify a vulnerability that Rooney needs to eradicate quickly.
It's quite clear that the 3-5-2 formation used in recent times, with Pines, Hines-Ike and Birnbaum as the preferred central defenders, is ineffective. It is prone to being exploited and exposed by overloads out wide.
Which eludes to the first thing Rooney will most likely address…
Find balance (and a formation)
Rooney could only watch on as United ground out a respectable 2-2 draw to Columbus Crew on Wednesday night, as he awaits a work permit.
However, those familiar with his time at Derby will have noticed a switch in formation. D.C. United deployed a 4-2-3-1 formation in the Columbus game, shifting away from a back three. Rooney favored this formation enormously at Derby and it is clear that this is the way he intends to go with his new club.
As the diagram below shows, there is a particular vulnerability from wider positions, where the spaces behind the wing-backs would often be exposed.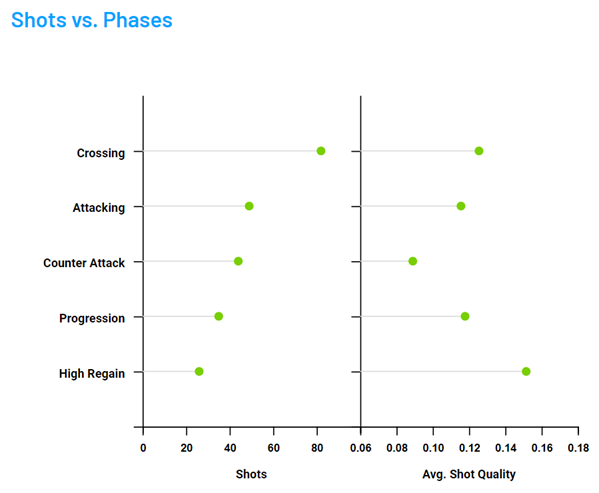 In moving to a back four, Rooney will be hoping to shore-up the weaknesses that have often been exploited behind the wing-backs. He'll also be hoping that it'll create more balance in defensive transitions, and give the midfielders more passing options. United have an average of just 1.88 passing options available when the ball is received – the third-lowest average in the league.
Unlock the attack
This one might take a little longer, but if D.C. want to avoid a potentially humiliating season, Rooney needs to make it happen fast.
Their 25 goals scored is way below average, but not horrendous. The issue is the actual build-up play – or lack of. Despite having an average possession of about 53%, D.C. United are heavily reliant on moments of brilliance or unforced errors to make a difference in games.
They rank in the lowest three teams for each of passes completed (5367), progressive passes (3939) and in expected completion percentage. Their 174 total passes leading to a shot opportunity is the second-worst in the league. Their average passing distance is around 18 meters – the league's second-highest average – and demonstrates a total lack of interplay and trust between teammates.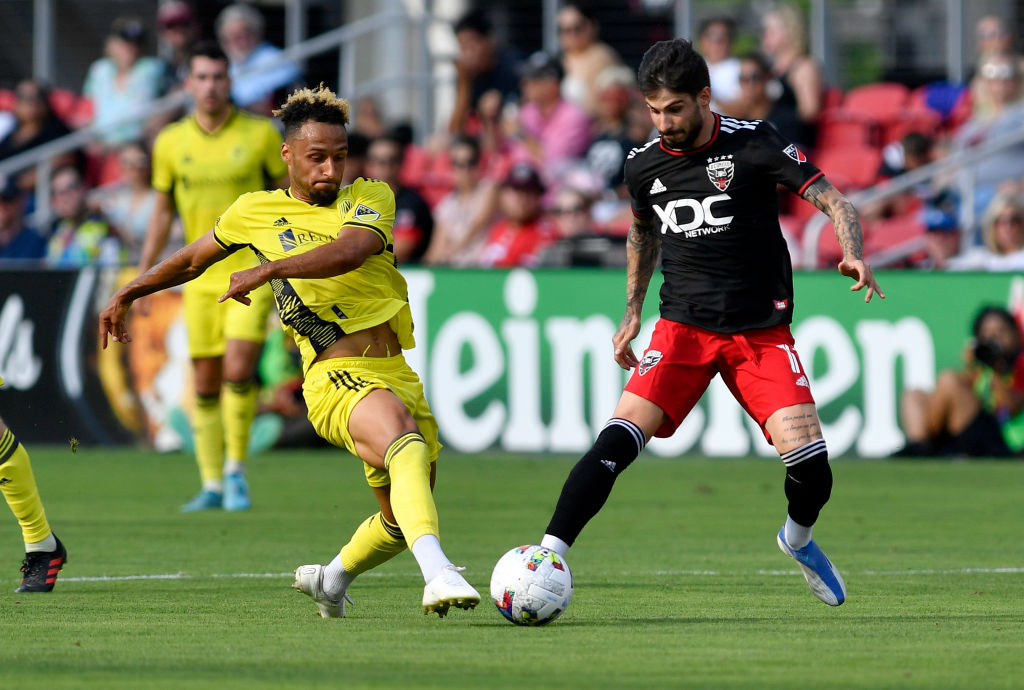 The by-product is to stifle the attacking threat and alienate one of the MLS's top scorers: All-Star Greek International, Taxi Fountas. He currently averages 1.8 shots on target per game, with a 19% conversion rate. His 10 goals have been pivotal to United this season, and Rooney will surely have one eye on playing to his strengths.
As mentioned above, the change in formation should address the lack of balance and provide a foundation from which the build-up play can be geared towards better inter-play and progressive movements. All of this will favor Fountas and his attacking vigor, particularly if he is to be deployed in the No. 10 position, as he was against Columbus.
Fastest player to reach 10 goals in #𝘿𝘾𝙐 𝙝𝙞𝙨𝙩𝙤𝙧𝙮. pic.twitter.com/ofjPXH41N2

— D.C. United (@dcunited) July 14, 2022
It's a tough situation for Rooney. But if his time at Derby – marked by off-field uncertainty – has proved anything, it's that he is a very flexible and conscientious manager. In Rooney, D.C. United are in capable hands.