With each passing week, the effort to avoid Premier League relegation takes on added intensity. Despite a number of games in hand dispersed across the league, there are just over 10 matchdays left. Only seven points separate Brentford in 14th and last-placed Norwich, and it's safe to say that these seven teams will make up the bulk of the battle for survival as we enter the final stretch of the season.
With three of those sides in action tonight, here's our look at the size of the task in hand for those threatened by the drop.
Brentford: 14th – 24 Points
Brentford made an incredible start to their first season in the Premier League. That famous 2-0 defeat of Arsenal on the opening night will undoubtedly go down as one of the best in their recent history. Their abrasive attitude and commitment to playing football – regardless of the opposition – has won over many admirers.
But their recent form is alarming. They've won just one Premier League game in 2022 and in the following seven games they've conceded 16 goals.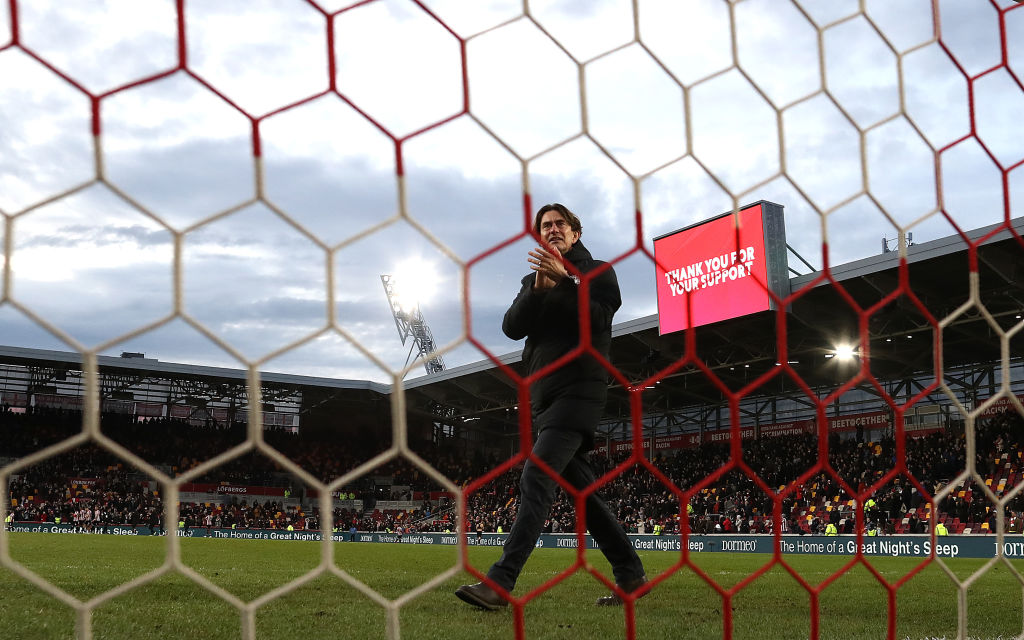 Across the season they've scored just over a goal per game (1.04) but are conceding at a higher rate (1.62). Their early season form was built on the strength of the Ivan Toney-Bryan Mbuemo partnership. Toney's recent injury notwithstanding, the pair have struggled to have the same impact on games of late – they've scored just two goals between them since their last win.
In their first 13 games, Brentford scored 18 goals. In their last 13, they've scored just nine – a reduction of 50%. They will be hoping that January signing Christian Erikson can add a layer of flair to assist with their scoring output.
Last five: Spurs (H), Man United (A), Southampton (H), Everton (A), Leeds (H). 
Leeds United: 15th – 23 Points
In their second Premier League season since returning to the top flight, Leeds have failed to hit the same heights as last year. They have just two wins in 2022 and have lost recent games against Everton (3-0) and Newcastle (1-0) that could be hugely significant at the end of the season.
The difficulty in determining how at-risk Leeds are is their unpredictability. Where they are defensively shaky, they excel in attacking positions, with some talented players at their disposal. Their all-or-nothing strategy is scintillating to watch, and can produce surprising results like the 3-2 win away at West Ham – as well as a 4-2 loss to Manchester United – in the same vein.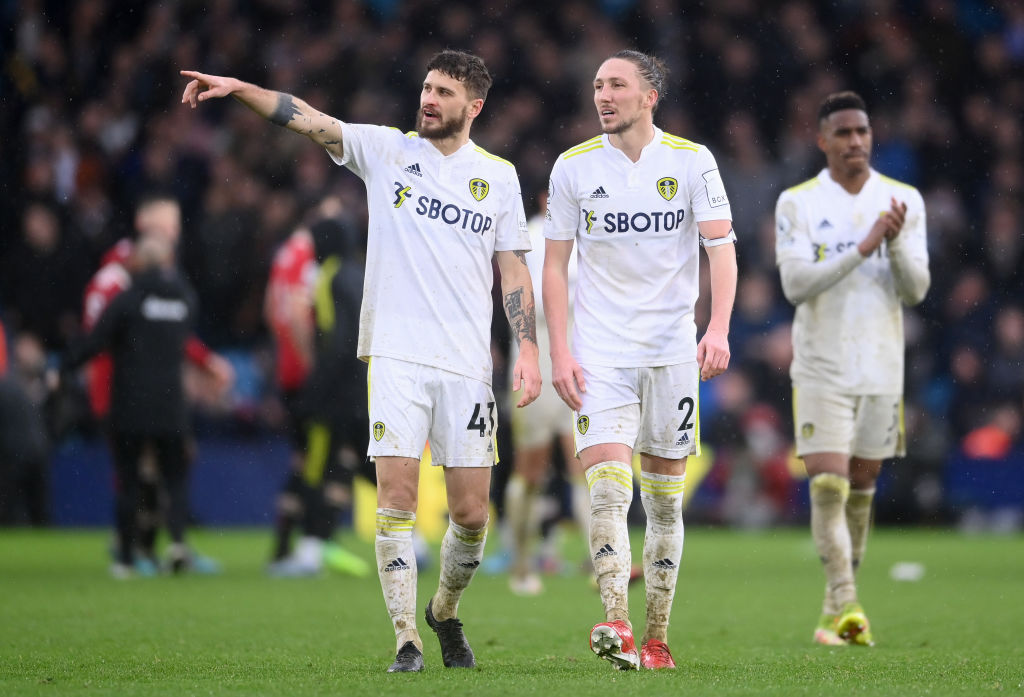 With a star like Raphinha in their side, they will surely always have a chance to win games. He has 36 goals and assists in 52 appearances since he joined Leeds and has been outstanding at times this season.
In a re-arranged fixture, Leeds go to Anfield tonight to take on title-chasing Liverpool. Our Genius Sports Predictor gives them just a 5% chance of leaving with all three points; 10% to grab a draw and an 85% chance that the home side win. That doesn't mean we won't see something like the 4-3 thriller that opened last season.
Last five: Crystal Palace (A), Man City (H), Arsenal (A), Brighton (H), Brentford (A) 
Everton: 16th – 22 Points
Where to start with Everton? One of just a handful of clubs that have never been relegated from the Premier League, they are in very real danger of dropping out of that exclusive club.
Like Brentford, they have won just one Premier League game in 2022, but don't have any early season form to provide a foundation of points. In Frank Lampard they have a manager that is completely unaccustomed to the nature of a relegation battle: having spent both his playing and managerial career at the other end of the table.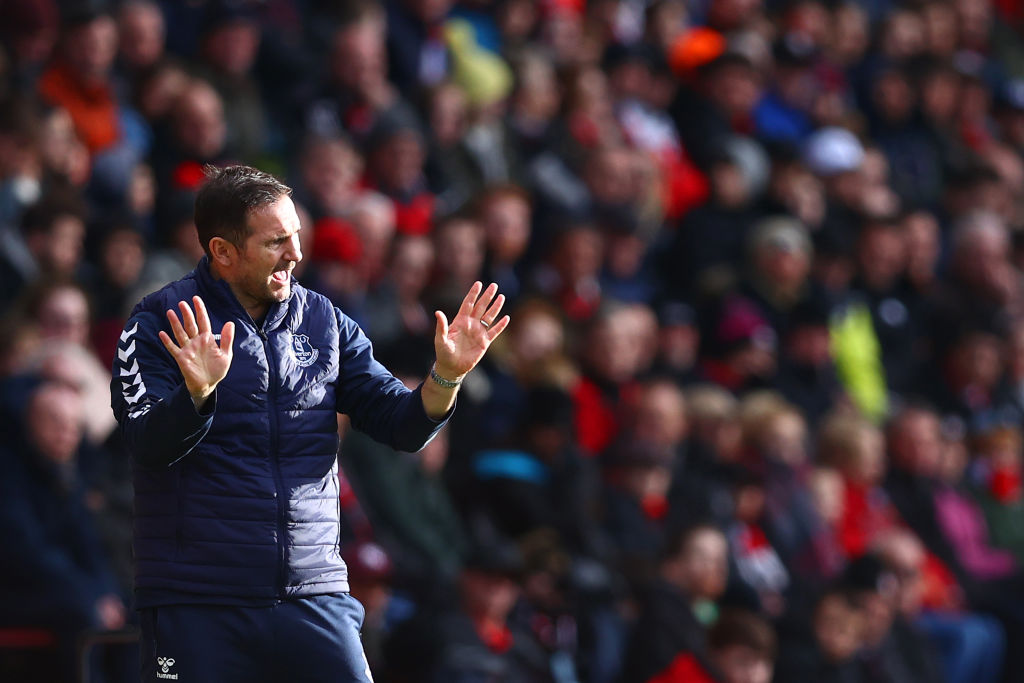 They have conceded 40 goals this season and have the same number of clean sheets as bottom-placed Norwich (4). They're conceding goals at a rate of nearly two per game (1.74), but not scoring enough to cancel out the deficit – averaging 1.22 goals scored per game.
Over the last five years Everton have spent almost half a billion pounds on players to bulk out their squad. They have talented players that performed well under Carlo Ancelotti last season, albeit inconsistently. But with just two Premier League wins since September, Lampard has a gigantic task on his hands. Perennial survival specialists like Sean Dyche and Roy Hodgson will be looking at Everton as the team to catch, especially given the difficulty of their run-in.
Last five: Liverpool (A), Chelsea (H), Leicester (A), Brentford (H), Arsenal (A). 
Newcastle: 17th – 22 Points
Of all the teams on this list, Newcastle have the best recent record. The fact that they still sit 17th demonstrates how utterly poor they were in the first half of the season. They're actually unbeaten in the Premier League in 2022; winning three and drawing twice. And it's easy to say why: the January transfer window.
In the first opportunity the new owners had to supply Eddie Howe with new signings, they duly obliged, bringing in a number of higher-quality players that Howe identified as being able to maintain their Premier League status. Dan Burn and Kieran Trippier have been solid since they joined, and Chris Wood has added some experience up-top.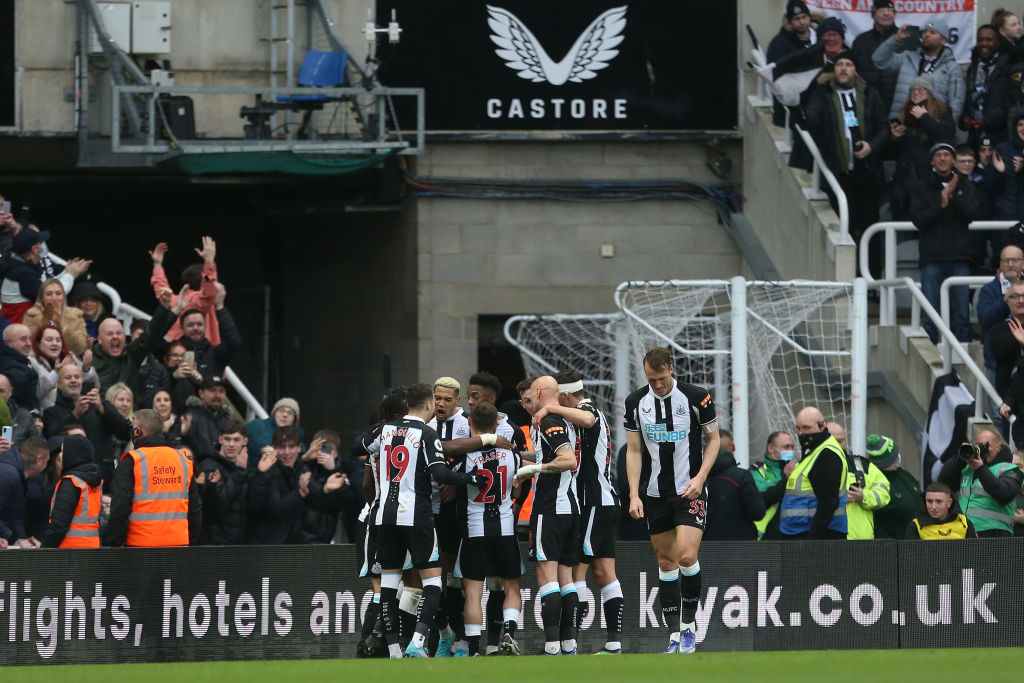 Defensively, the new signings have improved Newcastle's survival chances. All season, they've kept just three clean sheets – two of which have come in their last four games. They still have a 1.88 goals conceded per game rate, which they'll need to dramatically claw back with solid defensive displays in the latter part of the season.
They absolutely not out of the woods: in their 2022 run, they've only managed to score more than once in a game on just one occasion. But huge results against Everton, Leeds and the weekend draw at West Ham have created a solid sense of momentum for Newcastle.
Last five: Norwich (A), Liverpool (H), Man City (A), Arsenal (H), Burnley (A). 
Watford: 18th – 18 Points
With Roy Hodgson at the helm, Watford's chances of survival increased dramatically. Their away victory against Aston Villa at the weekend was a huge signifier that Watford are up for the fight. It was a victory that stopped a run of 11 league games without a win (2 draws, 9 losses).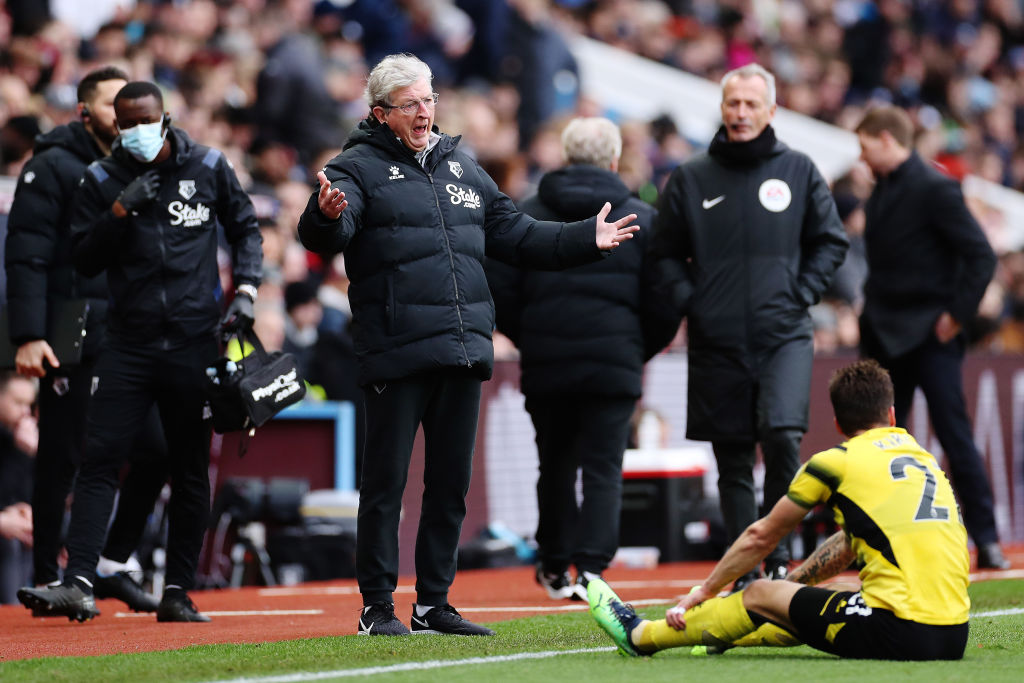 Roy has his work cut out to improve Watford defensively. They have just two clean sheets all season – the fewest of any club in the league. They are averaging 1.79 goals conceded per game – a total of 43 all season.
Going forward, Watford have talent at their disposal. Ismaïla Sarr, Emmanual Dennis and Josh King have formed a good partnership that has achieved 28 goals and assists combined this season. If Watford can maximise their output, they will be a threat to the sides above them.
Tonight, Watford host Hodgson's old club Crystal Palace, in a game they will see as a crucial opportunity to gain ground on the sides above. The Genius Sports Predictor only gives them a 30% chance of winning – a narrow chance for a side playing at home.
Last five: Man City (A), Burnley (H), Crystal Palace (A), Watford (H), Chelsea (A). 
Burnley: 19th – 17 Points
Sean Dyche's Burnley were more or less consigned to relegation at the beginning of 2022. Having had a number of games postponed due to either bad weather or Covid, the cumulative effect of not playing and bad results when they did play made them fall away. Add in the loss of Chris Wood to a relegation rival, and things were not looking good.
But their resounding 3-0 win away at Brighton at the weekend has seemingly brought Burnley to life. Yes, it was just their second win of the entire season, but in theory, they have at least four games in hand: three on Norwich and two on each of Newcastle and Watford. That gives them a tremendous opportunity to climb without the pressure of results elsewhere having to go their way.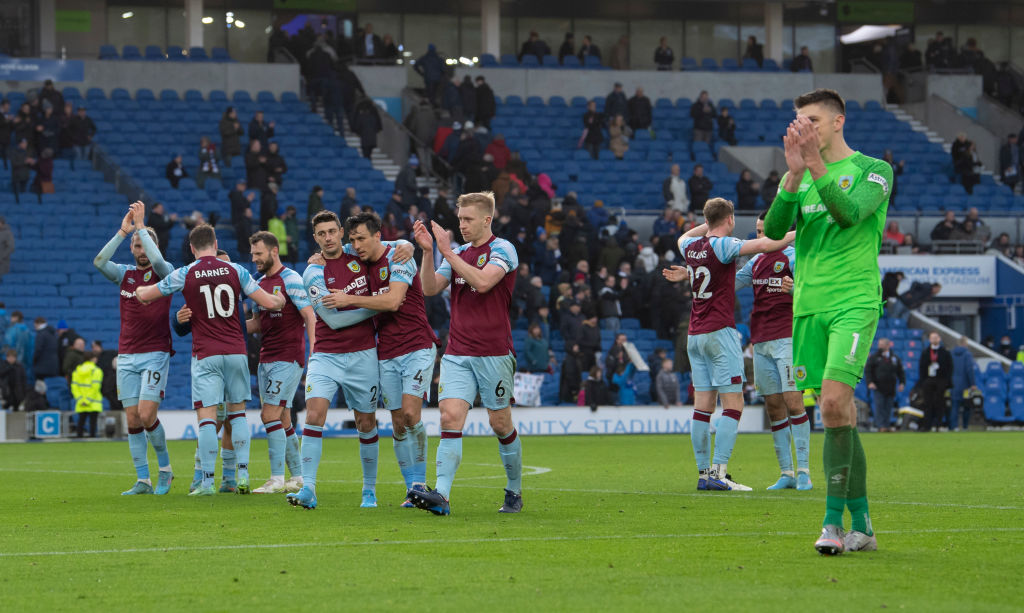 Factor in Sean Dyche's steely resolve in relegation situations and things suddenly don't look so bad for Burnley. His experience at navigating these situations will prove favourable, particularly in games where they need results. They continue to be rely on defensive strength to provide a foundation: achieving six clean sheets and conceding just 1.32 goals per game on average – the best metrics of any team on this list.
Tonight, they host Spurs who will be buoyant after their huge win at Manchester City at the weekend. The Genius Sports Predictor gives them just a 19% chance of victory, as opposed to Spurs' 56% chance of getting an away win. Points on the board in a game like this would be crucial for their survival hopes.
Last five: Wolves (H), Watford (A), Aston Villa (H), Spurs (A), Newcastle (H). 
Norwich: 20th – 17 Points
Norwich's story is not that different from that of Burnley. They too were consigned to the Championship early on, and poor results gave rise to the dismissal of Daniel Farke and the hiring of Dean Smith. Since then, there has been some marked improvement.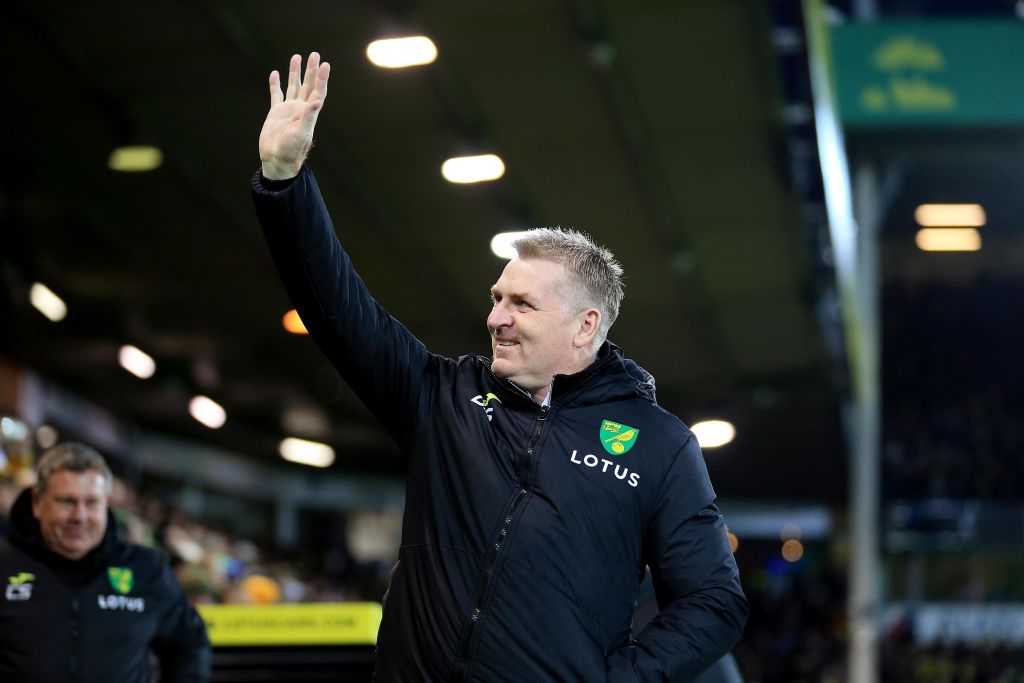 They started 2022 relatively brightly – winning three in a row in all competitions, including gigantic wins over Watford and Everton – which could still prove pivotal come the end of the season. At the weekend, they played well against Liverpool and it looked like they might grab a point for about an hour – a performance that should give them some confidence that they can take points off the teams around them.
Norwich still have the highest goals-conceded rate of any club in the league at 2.12 per game (53 total). Worryingly, they have also scored the fewest goals of any team in the league – just 16, at a rate of 0.60 per game. With alarming metrics at both ends of the pitch, Dean Smith has the toughest job of all the managers on this list to pull off a great escape.
Last five: Newcastle (H), Aston Villa (A), West Ham (H), Wolves (A), Spurs (H).