No more undefeated teams remain after the Green Bay Packers limped into Arizona and took down the Cardinals on a thrilling Thursday night 24-21. Week eight turned out to be one of upsets, with five victorious underdogs led by three backup quarterbacks.
Backup Quarterbacks Dress-up as Starters for Halloween Week
In the early slate of games on Sunday, the NY Jets stunned everybody by beating AFC leaders Cincinnati Bengals 34-31.
More impressively, the Jets secured the win with backup quarterback Mike White in his first career start at the helm, throwing for 405 yards and 3 touchdowns, as well as a 2-point conversion reception on a trick play.
The Jets over the Bengals was the first time a 10+ point underdog won outright in the NFL this season.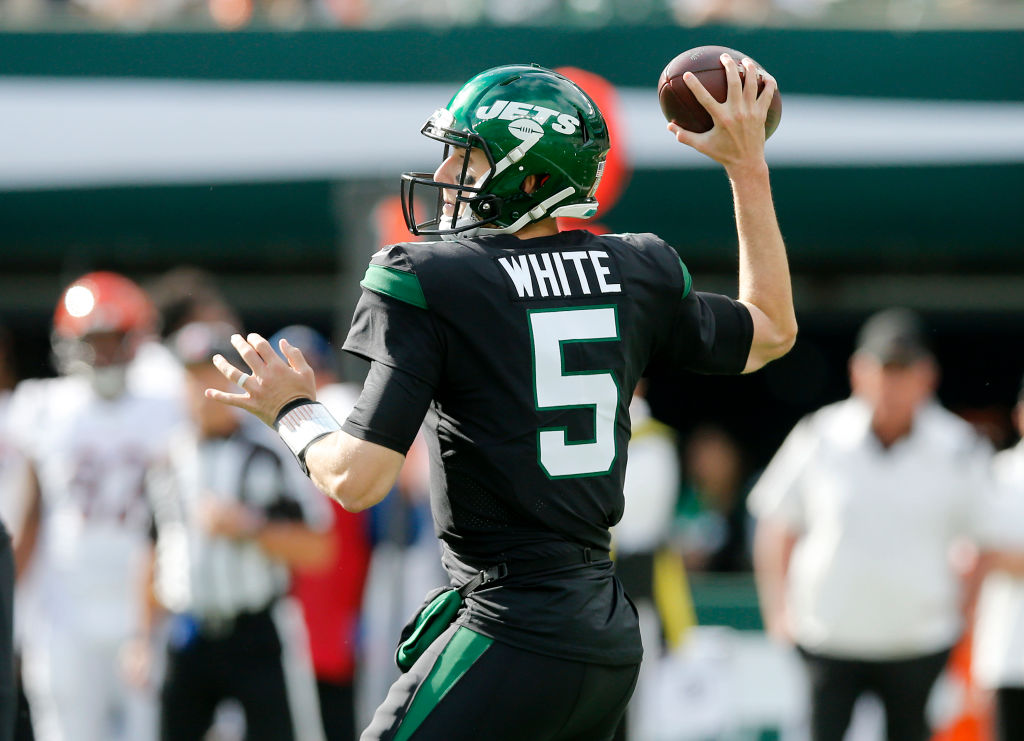 Later that afternoon, the New Orleans Saints travelled to Tampa Bay to take on Tom Brady and the reigning Super Bowl champions, the Buccaneers.
Saints QB Jameis Winston suffered a season-ending knee injury and so third-string QB Trevor Siemian stepped up heroically for his team. Siemian finished with 159 passing yards and 1 TD.
But it was the Saints' defense that propelled the team, intercepting Brady twice and returning one for a TD to seal the 36-27 win.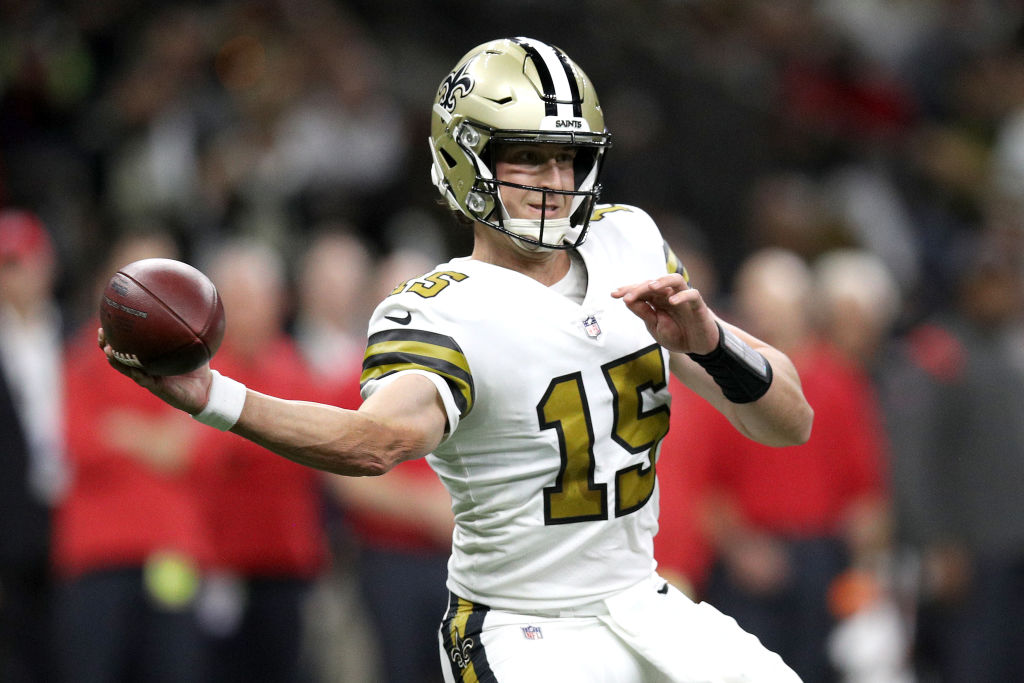 In the final game on Sunday, the Dallas Cowboys took on the Minnesota Vikings in Minneapolis. Riding a six game winning streak, the Cowboys sat their starting QB Dak Prescott to protect a calf strain.
Veteran backup Cooper Rush, who has been with Dallas since he was drafted in 2017, was therefore handed his first NFL start.
Rush played a smart and efficient game. A TD pass to Amari Cooper with just 51 seconds remaining helped the Cowboys secure a 20-16 comeback win.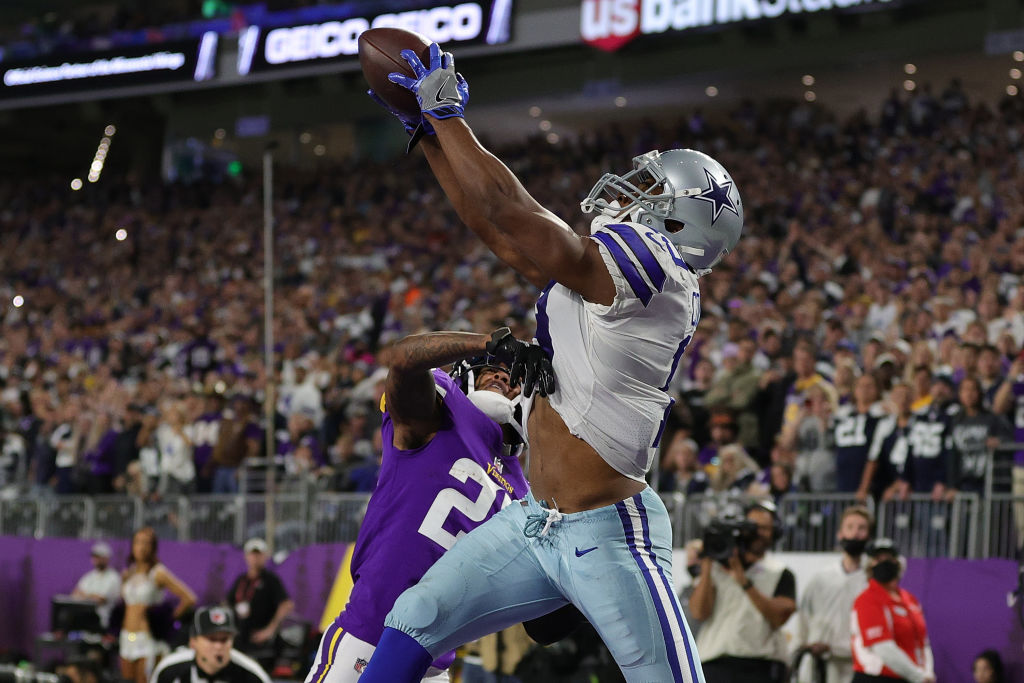 Injuries and Trade Deadline leads to Same Faces, New Places
An overtime 34-31 victory over the Indianapolis Colts on Sunday was bittersweet for the Tennessee Titans. Superstar All-Pro Running Back Derrick Henry left the field requiring foot surgery, with some reports suggesting he may be out for the rest of the season.
In response, the Titans worked quickly and signed veteran former MVP Adrian Peterson as a fill-in. Peterson passed his physicals and looks set to have an immediate impact on a run-first Titans team.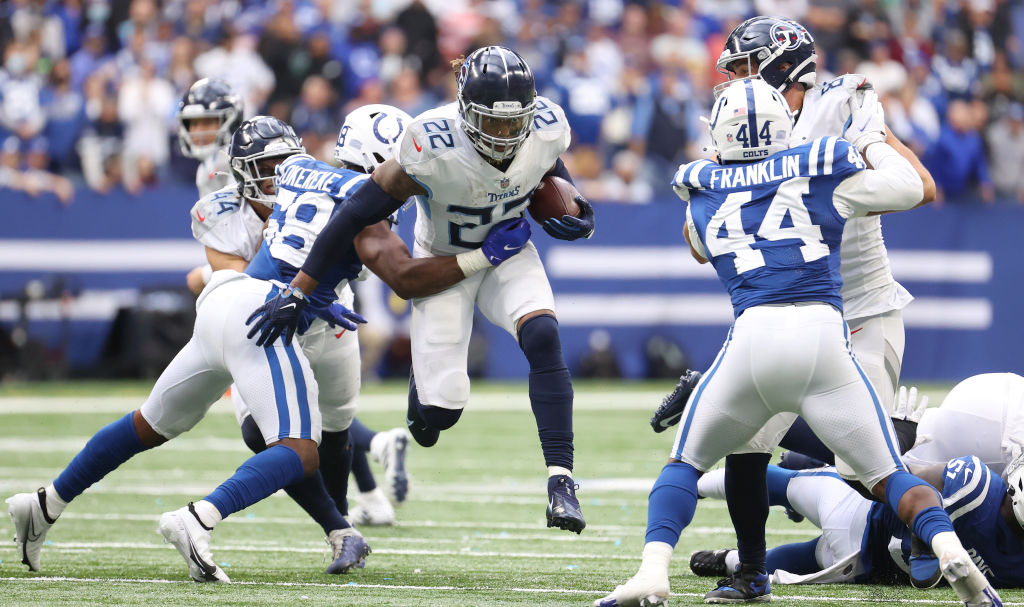 November 2nd marked the NFL trading deadline and despite a lot of speculation on a number of moves, the deadline passed relatively quietly.
The standout move was the aggressive acquisition by the Los Angeles Rams of All-Pro OLB/DE Von Miller from the Denver Broncos in return for their second and third round 2022 draft picks.
Super Bowl 50 MVP Miller joins a star-studded defense led by All-Pros Aaron Donald (DT) and Jalen Ramsey (CB). A signal of intent from Rams' General Manager Les Snead, as they go all in for a Super Bowl this year.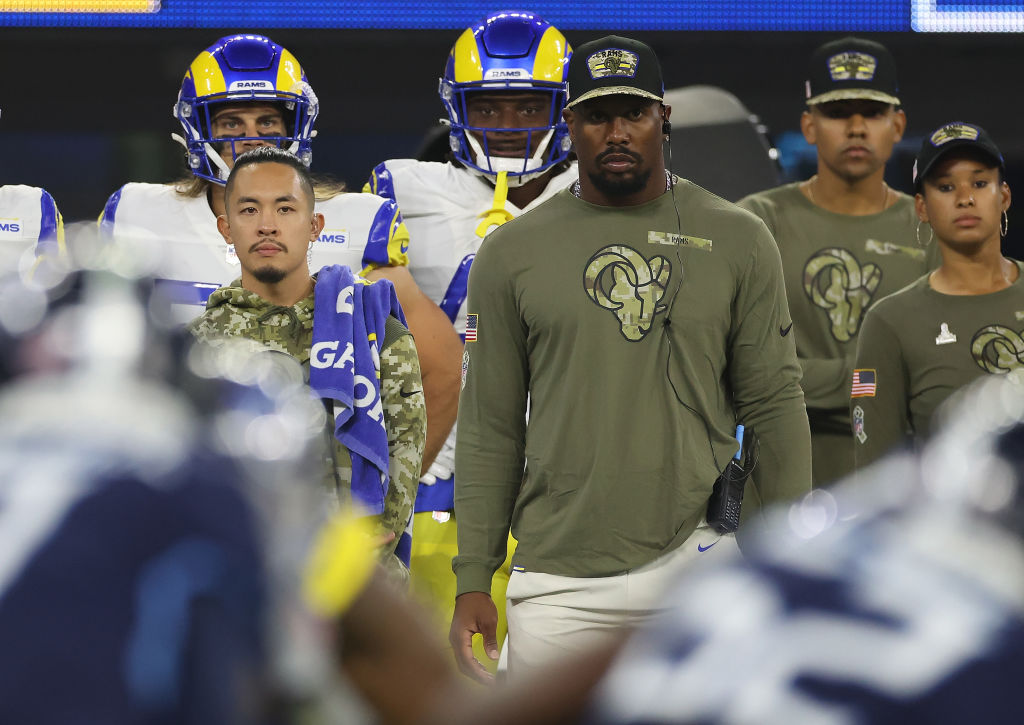 Week Eight – Moment of the Week 
Despite a 33-22 loss to the San Francisco 49ers, Chicago Bears' rookie QB Justin Fields turned in his best performance.
He surpassed 100 rushing yards for the first time in his career, including an amazing 22-yard TD run on a fourth and one. Fields rolled right, then broke all the way back left and picked up blockers on his way to the endzone.
According to NFL Next Gen Stats, Fields had only a 2.3% chance of scoring a TD the moment he broke the pocket and +21 rushing yards over expected on the scramble.