Caleb Williams leads Oklahoma to a 52-31 victory over TCU in his first start.
Norman, Oklahoma – Oklahoma Sooners beat Christian Horned Frogs (TCU) 52-31 to win their seventh successive game this season.
TCU, fresh off of a 52-31 victory at Texas Tech the week before, were on the receiving end of the same score on Saturday against the Sooners.
Freshman quarterback (QB) Caleb Williams came off the bench to save the Sooners season last week against Texas and was awarded his first start this week.
He was more than up to the challenge as he scored four touchdowns and went for 293 yards.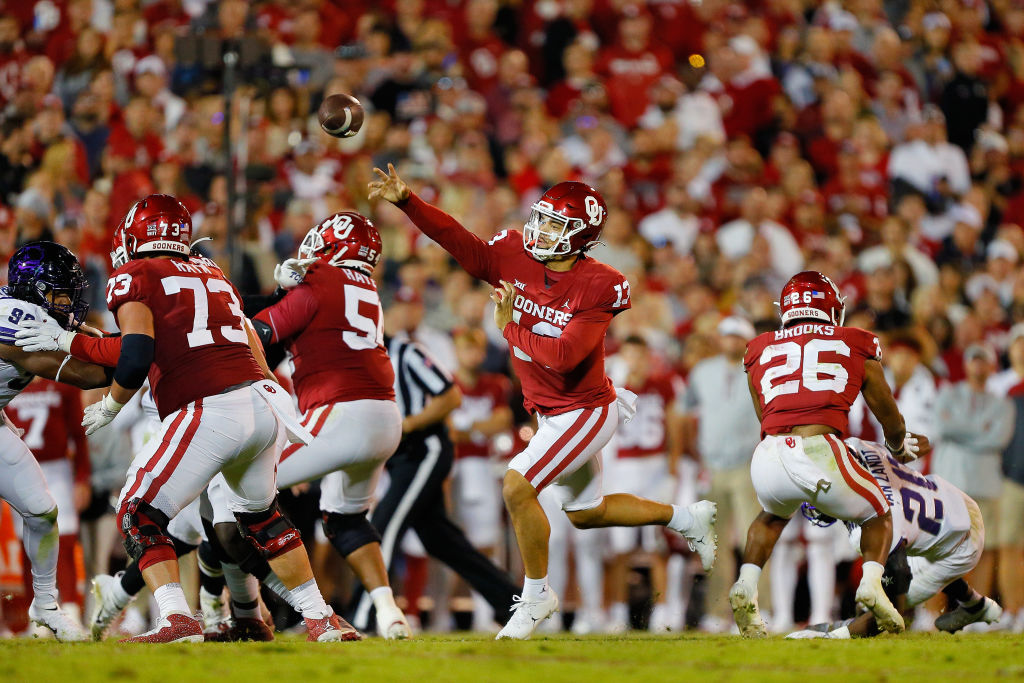 ---
The match
He was more than up to the challenge as he led the Oklahoma Sooners (OU) to touchdowns on his first two drives, to take an early 14-0 lead.
TCU answered with a 53 yard touchdown (TD) pass from QB Max Duggan to running back (RB) Kendre Miller where Miller did most of the work after the catch. The QB showdown was now on and it would only get better.
Duggan went for 346 yards and four TDs through the air while Williams finished with 295 yards passing and 4 TDs.
The other battle of "anything you can do, I can do better" was between TCU wide receiver (WR) Quentin Johnston and OU WR Jadon Haselwood.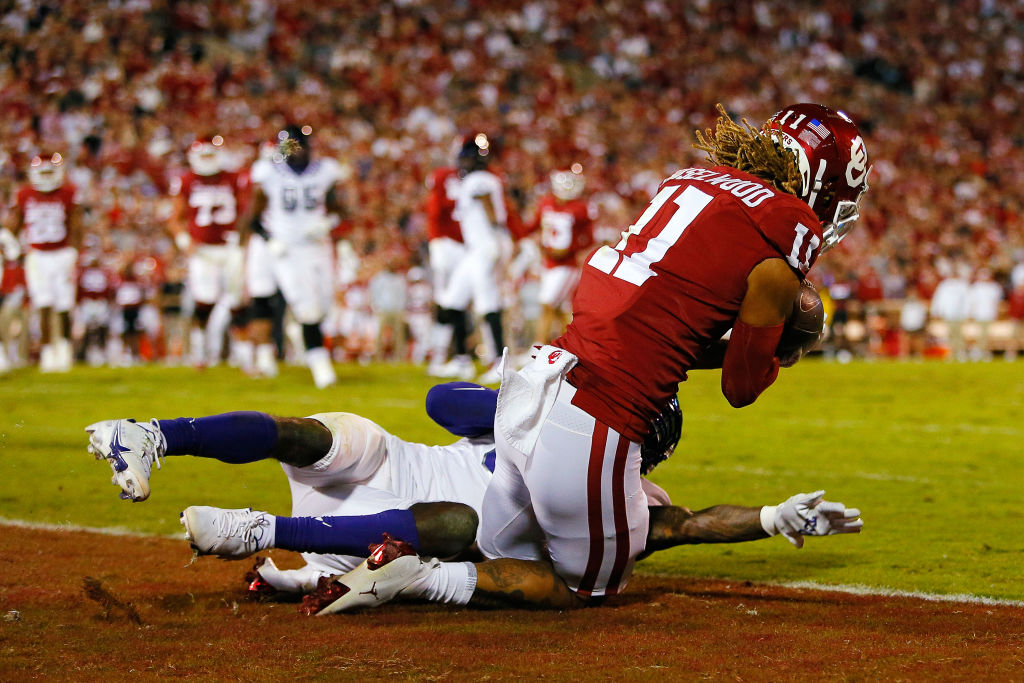 Johnston (6'4") and Haselwood (6'3") are both big physical receivers that use their size and strength to their advantage.
Caleb Williams did complete 18 passes to nine different receivers but Haselwood was his preferred target when the endzone was in sight.
Johnston overpowered the smaller OU defenders on all three of his TDs.
On one TD in particular from Johnston, in the fourth quarter, an OU defender went high to intercept the ball in the endzone only to have it snatched out of his hands by Johnston before they hit the ground.
The Sooners never trailed in the game but TCU fought back every time it looked like OU was going to run away with it. The final nail in the coffin for TCU was at the end of the third quarter.
Caleb Williams took off on a 41 yard TD run that showcased his speed and elusiveness. This run was a not so subtle reminder of what sets Williams apart from now benched, preseason Heisman favorite Spencer Rattler.
The two teams traded TDs after that in the fourth quarter to end up at the final score of OU 52-31 TCU.
---
Other notable stats
OU running back Kennedy Brooks, who opted out of last season due to Covid 19, has officially taken the number one RB spot with his second consecutive monster game. Brooks finished with 153 yards on 20 carries and one TD.
TCU finished with 101 yards in penalties which proved to be too much to overcome.
Total Yards – TCU 529-525 OU
---
Up next
(7-0) Oklahoma travels to (1-5) Kansas where they will be heavy favorites and the starters will look to get some rest in the second half.
(3-3) TCU gets to go home and host (2-4) West Virginia. They will be favorites to win this game and need three more victories to become bowl eligible.