Tuesday, Dec. 21
Famous Idaho Potato Bowl 
Kent State vs. Wyoming
3:30 p.m. EST
Coming off a tough loss in the MAC Conference Championship, Kent State travels west to face Mountain West foe Wyoming. The Famous Idaho Bowl has been around since 1997 and has featured at least one team from Idaho at least seven times. Kent State and Wyoming break the mold and compete this season in Idaho, each hoping to bring along enthusiastic fans.
Kent State still boasts a powerful offense. QB Crum threw two interceptions in the MAC Conference game, but only four all season before that game. The offense is led by 1,000-yard rusher Marquez Cooper and a defense that touts three players with over 80 tackles on the season. Wyoming has been a wild card in the Mountain West Conference, often playing spoiler and producing top NFL talent like Buffalo Bills QB Josh Allen. Their star running back Xazavian Valladay may be the next in the NFL with a stand-out Bowl performance.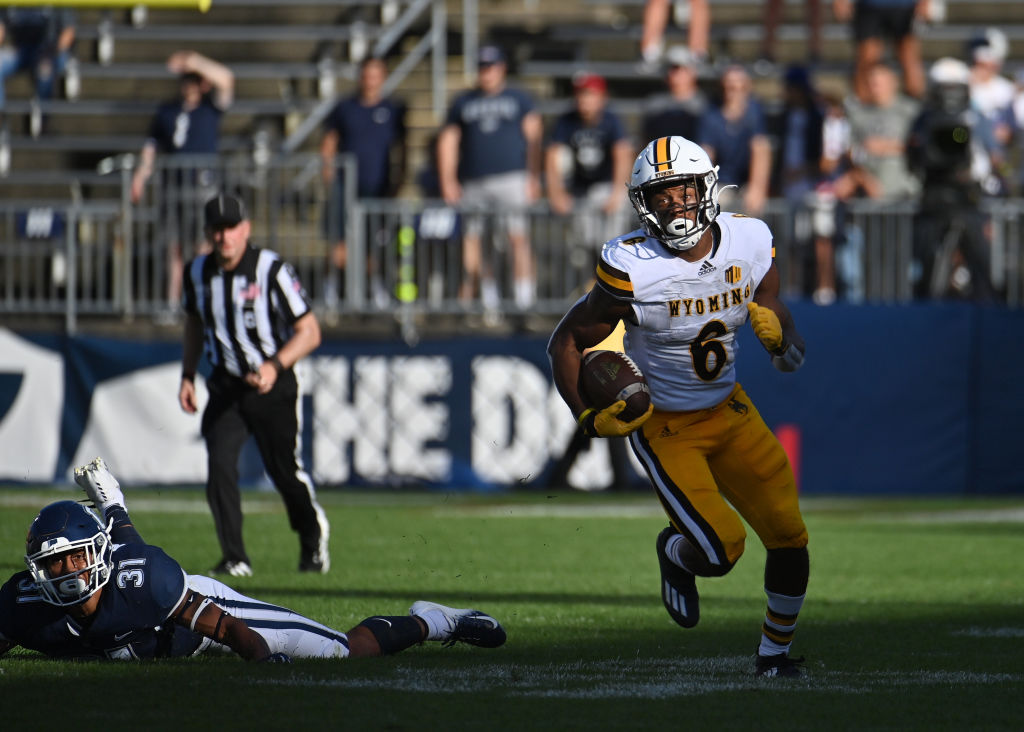 Tropical Smoothie Cafe Frisco Bowl 
UTSA vs. San Diego State
7:30 p.m. EST
Both of these teams suffered crushing defeats late in the season. UT San Antonio had just extended their Head Coach Jeff Traylor after he got the Roadrunners to an 11-0 start and a Conference USA bid. They lost their final regular season game to in-state rival North Texas before going on to win the C-USA title. San Diego State University dominated its way through the Mountain West Conference below, falling short to Utah State in the Conference Championship game.
Outside of UTSA's amazing turn around into a strong up-and-coming program, SDSU's punter Matt Araiza turned in one of the best collegiate performances of any position. He averaged 51.4 yards per punt through the season, including an 81-yard punt, to set the NCAA Div-1A record for longest average punt yards in a season. For fans looking for premier specialist work and a unique angle to the game, tune in for this face-off.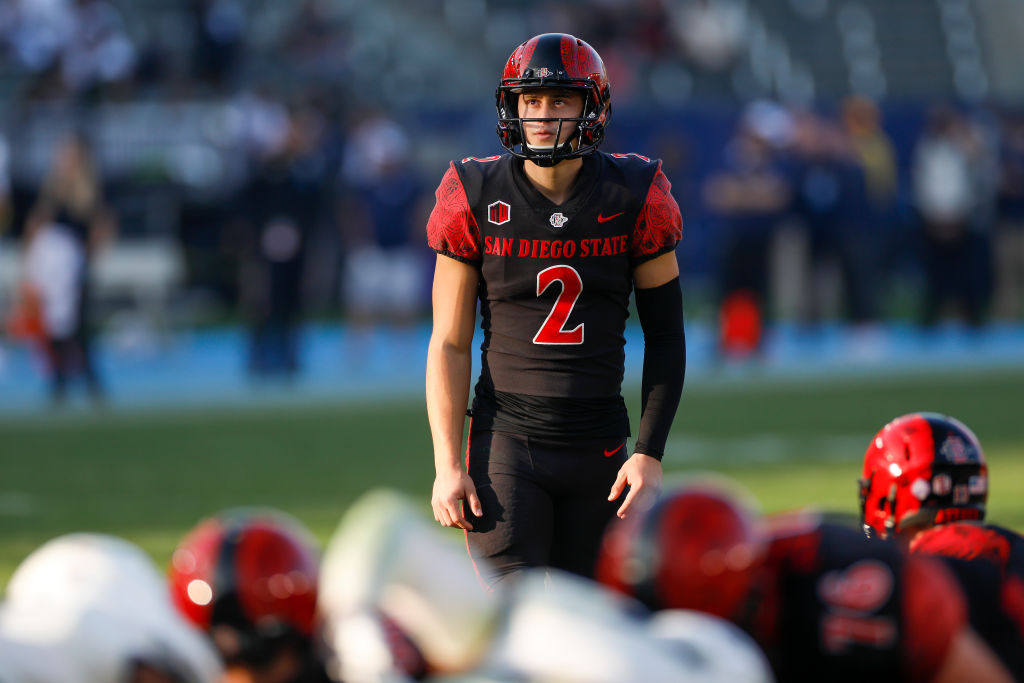 Wednesday, Dec. 22
Lockheed Martin Armed Forces Bowl
Missouri vs. Army
8 p.m. EST
I will caution readers ahead of time, I am biased in this game. Regardless of the affiliation, there may be some subliminal messaging with consistently booking Army in the Lockheed Martin Armed Forces Bowl. The Army Black Knights have played in Fort Worth, TX – the site of this game – already this year, when they defeated service academy rival Air Force. Though the Black Knights lost to Navy to end the year, they retain the coveted Commander-in-Chief's trophy.
If you like the triple-option offense or are interested in seeing a different style of football, tune in for Army. Back to an old school style of running first and playing physical, Army's triple option is tough for teams who don't have much experience against it. Missouri, though, finished with a 6-6 record in the Southeastern Conference East. Missouri isn't afraid of running the ball either and brings RB Tyler Badie and his 1,612 rushing yards this season into Texas. Strength versus strength, don't expect much passing by either team… it doesn't mean they don't score though.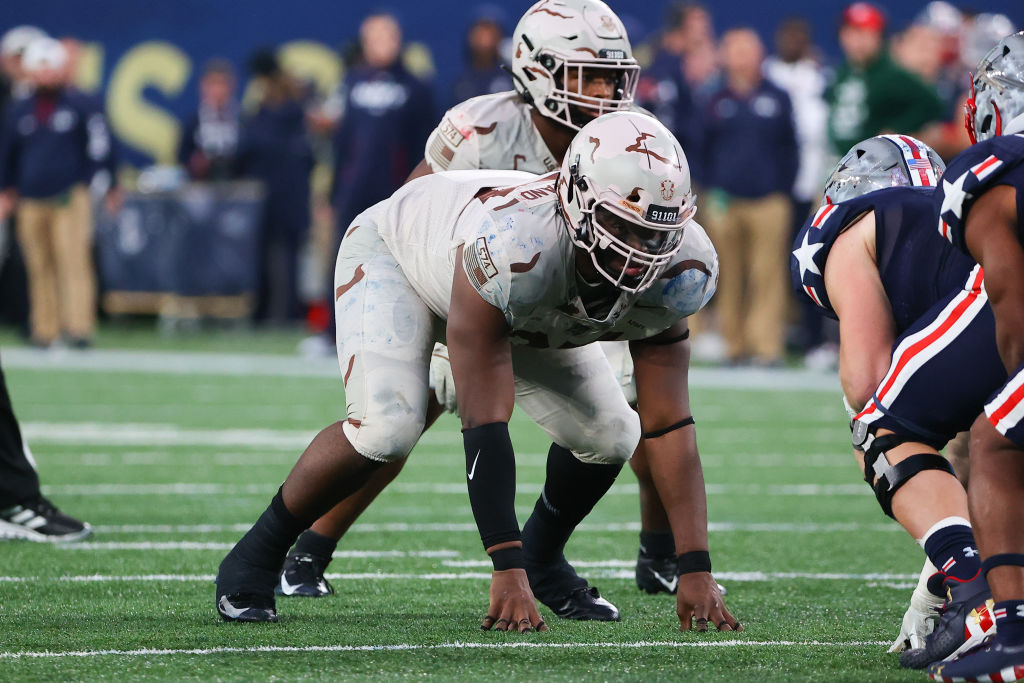 Thursday, Dec. 23
Frisco Football Classic
North Texas vs. Miami (Ohio)
3:30 p.m. EST
North Texas took down the mighty UTSA to end their regular season and earn a Bowl bid. Miami (OH) didn't get a signature win this season, but did enough each week to finish 6-6 and earn an important Bowl bid for the program.
The North Texas Mean Green have made their mark on defense this year. Star linebacker KD Davis finished the regular season with 15 tackles for loss, 106 tackles, 2 forced fumbles and a defensive touchdown. Miami has been no slouch on defense as well, so expect a low scoring game here. Linebacker Ivan Pace, Jr. and defensive back Matthew Salopek finished with 116 and 112 tackles respectively. Both teams have players who fly around the field and make big plays, this game could turn on a big defensive play.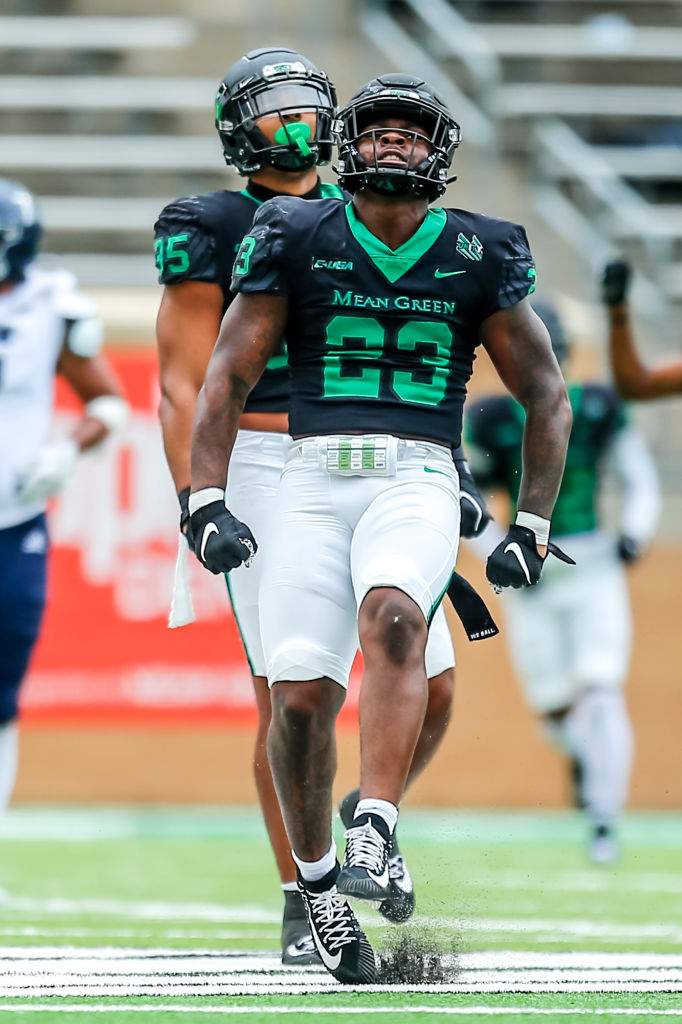 Union Home Mortgage Gasparilla Bowl 
UCF vs. Florida
7 p.m. EST
UCF finished 8-4 this season in Head Coach Gus Malzahn's first year in Central Florida. The program has lofty goals and will expect to compete in the Big-12 once they make the switch. The University of Florida had another disappointing year and fired their coach after tough losses to Power 5 schools.
UCF's quarterback Mikey Keene is only a freshman and has shown sparks of big play making ability during his season. His connection with wide-receiver Brandon Johnson proved successful, connecting for 11 touchdowns over the season. Florida has been up and down this year on defense and may struggle to slow down UCF. While the Gators finished the year strong, it's tough to know which Florida team will show up, the one that beat Florida State to end the year or the one that got blown out by South Carolina.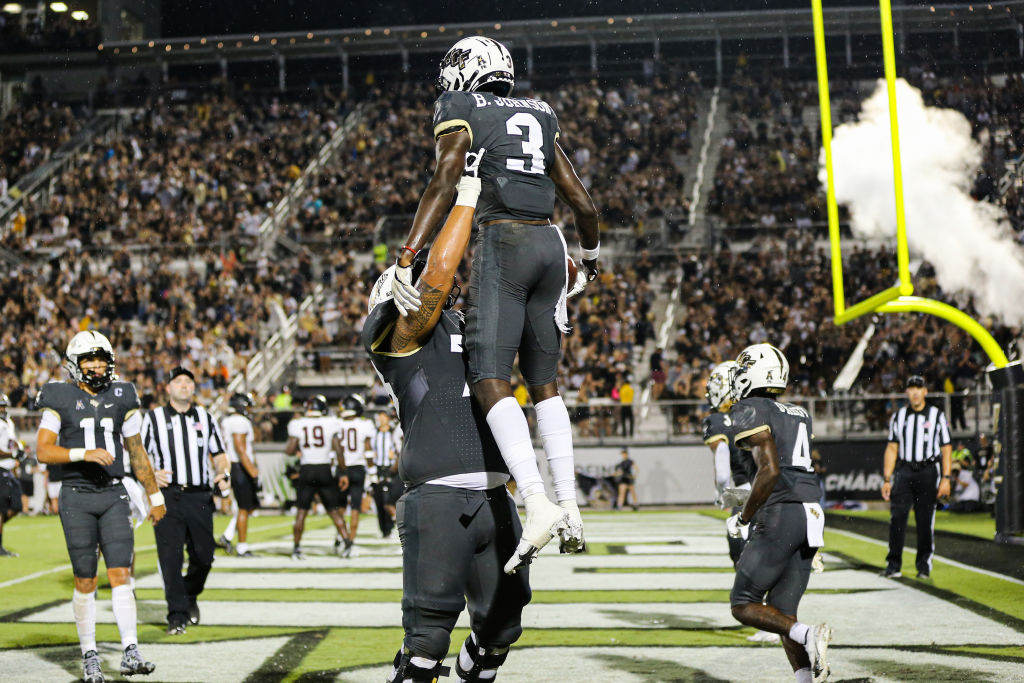 Friday, Dec. 24
EasyPost Hawai'i Bowl 
Memphis vs. Hawai'i
8 p.m. EST
Home field advantage isn't supposed to exist in Bowl games, but the Hawai'i Bowl often feature the University of Hawai'i and allows one lucky team to travel to the state and enjoy a week in paradise. Most likely, you haven't seen many Hawai'i games since they play so late in the day for East Coast viewers. Memphis has enjoyed success in their conference over recent years, though regressed back towards the middle of the pack this year.
Both teams finished with only six wins and weren't ever able to piece together large winning streaks to stay competitive in their conferences. Memphis played some tough opponents and kept the games competitive, including a 2-point victory over Mississippi State and a 3-point loss to UTSA. Hawai'i will welcome the home field advantage, since their competition wasn't as tough and is looking for an added edge to take down Memphis.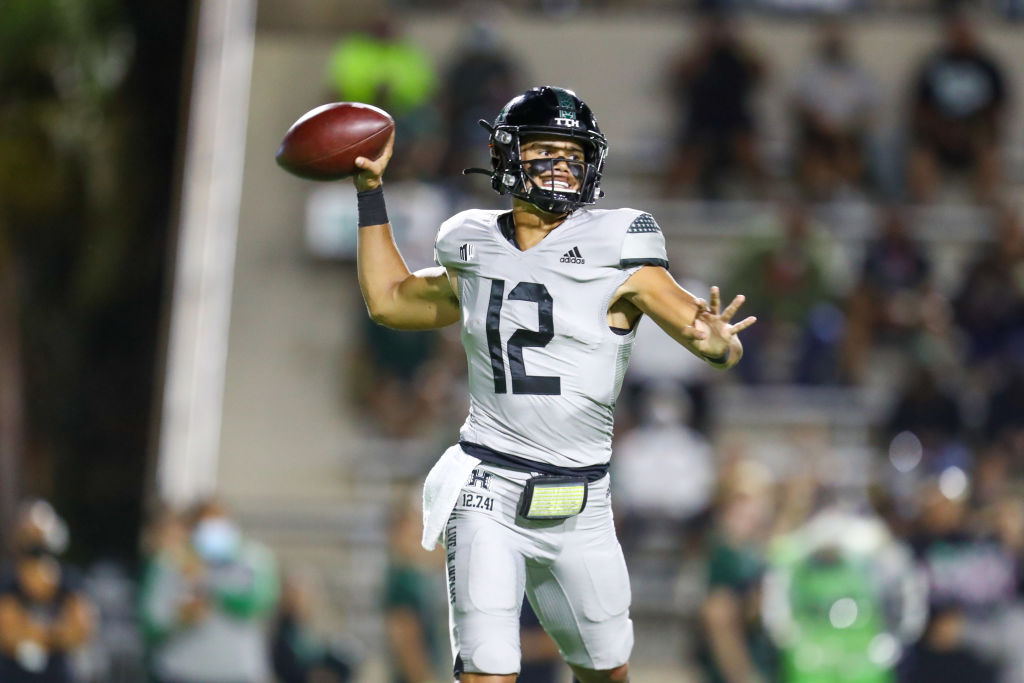 Saturday, Dec. 25
TaxAct Camellia Bowl
Georgia State vs. Ball State
2:30 p.m. EST
Ball State and Georgia State face off as 7-5 and 6-6 teams in the Camellia Bowl. Coming from two different conferences but with similar records, it can be difficult to analyze this match up and predict a winner. However, both these teams played Army this season with different outcomes. Georgia State lost 43-10 to Army, while Ball State won their competition 28-16. Based on those numbers alone it may be enough to give Ball State the early advantage.
Georgia State will hope to lean on its running game to wear down Ball State and take the victory. GSU has three running options, running backs Tucker Gregg and Jamyest Williams who both have over 800 yards rushing, and dual-threat quarterback Darren Grainger who finished the year with 553 rushing yards.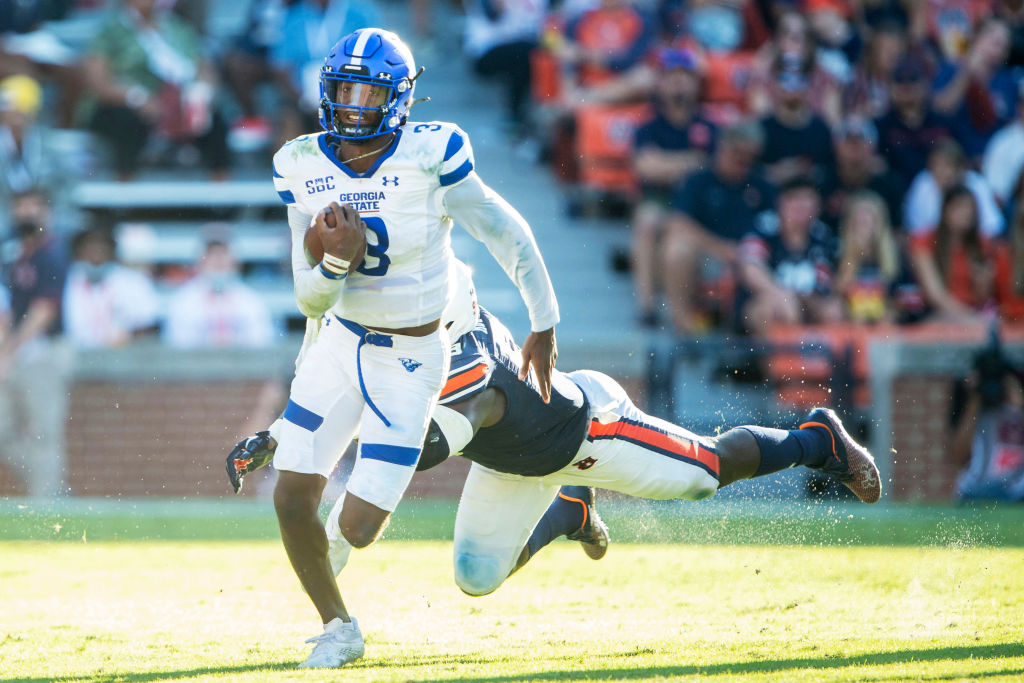 Monday, Dec. 27
Quick Lane Bowl
Western Michigan vs. Nevada
11 a.m. EST
Western Michigan has been a successful program in the MAC and is finishing bowl eligible for the third time in five years under Head Coach Tim Lester. Nevada's Head Coach Jay Norvell was recently hired by Colorado State to be their new coach, which makes sense after he led the team to the 15th ranked scoring offense in the country.
Western Michigan brings in running back Sean Tyler who rushed for 1,004 yards and 9 touchdowns. Tyler averaged an impressive 6.1 yards per carry over his 164 rushing attempts. Look for Nevada to stack the box to try to slow down Tyler and the Western Michigan offense.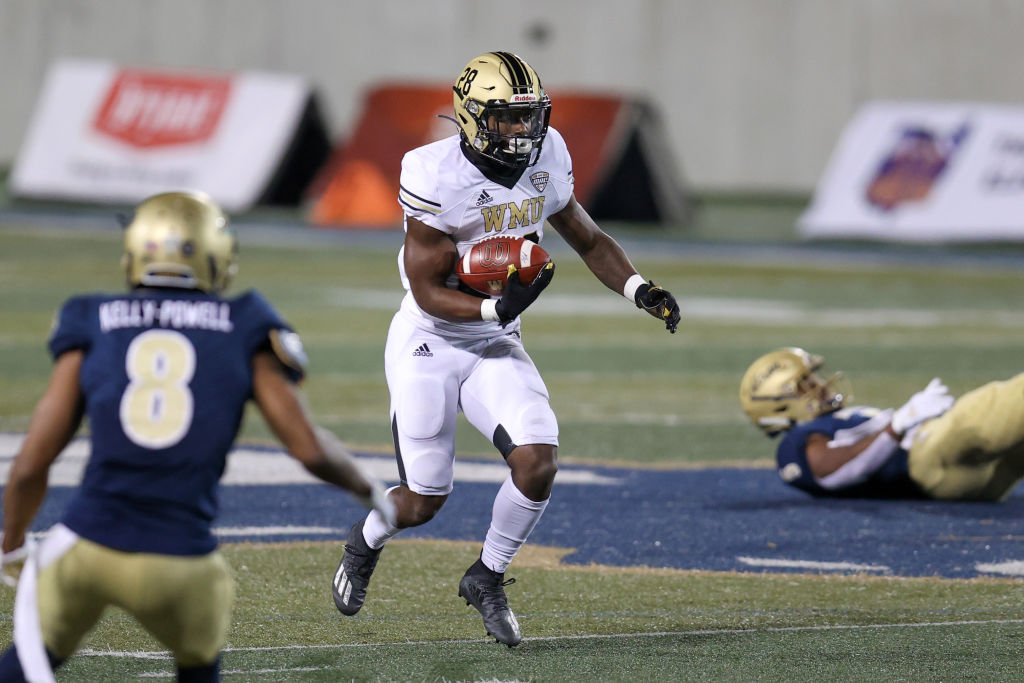 Military Bowl presented by Peraton 
Boston College vs. East Carolina
2:30 p.m. EST
The Atlantic Coast Conference (ACC) was down this year, as no team made the playoffs or the top ten in the final standings. Boston College finished the year 6-6 and remained bowl eligible despite losing their last two games. East Carolina played toughly against Cincinnati, but struggled through most of the season. Either way, getting to a bowl game and ending the season on a win solves a lot of problems.
Boston College will focus on their running game to control the clock and keep the offense in rhythm. BC's running back Pat Garwo III rushed for 1,046 yards and 7 touchdowns. The East Carolina Pirates rushing defense has allowed 162.8 yards per game so may struggle in slowing down the Eagles run game. If ECU can force Boston College to pass, they may force enough mistakes to win the game.