As we creep past the halfway mark on this Premier League season and step into 2022, it feels only right to examine the top performers and create the Genius Sports Report Premier League Team of the Season, so far…
Goalkeeper: David de Gea
Manchester United's incredibly disappointing season has left them 22 points off the top of the league and fighting for a place in the top four. Without David de Gea, it could have been a whole lot worse. The Spaniard has been the No.1 at Old Trafford for over a decade now and his shot-stopping capabilities continue to mesmerise fans week in, week out. Man of the match performances this season have kept United in the fight for a Champions League spot, with important saves at Southampton, Norwich, and Newcastle springing to mind, and a 90th minute penalty save away at West Ham earning United three vital points. Despite United's poor defensive record, de Gea has played his part and has been the most valuable keeper in the league by some distance.
Notable mentions go to Wolves' Jose Sa and Arsenal's Aaron Ramsdale.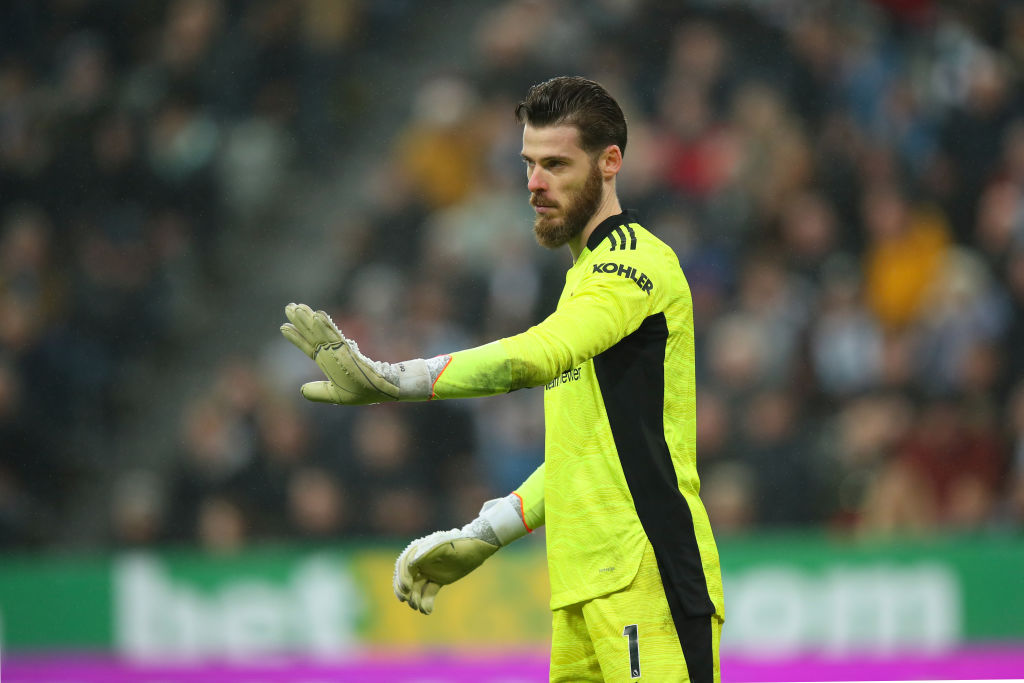 Right Back: Reece James
Reece James has been consistently growing into his role at Chelsea and this season looks to be the turning point in his career. Finding his feet in Tuchel's 3-4-3 formation has allowed James to have much more freedom in his wing-back role and really demonstrate his attacking qualities. A system that compliments two flying full backs has allowed Reece James to find himself higher up the pitch, creating opportunities for his teammates and getting himself on the scoresheet regularly, with four league goals to his name already. A standout performer and a key player in Chelsea's system, deservedly earns him the right back of the season so far.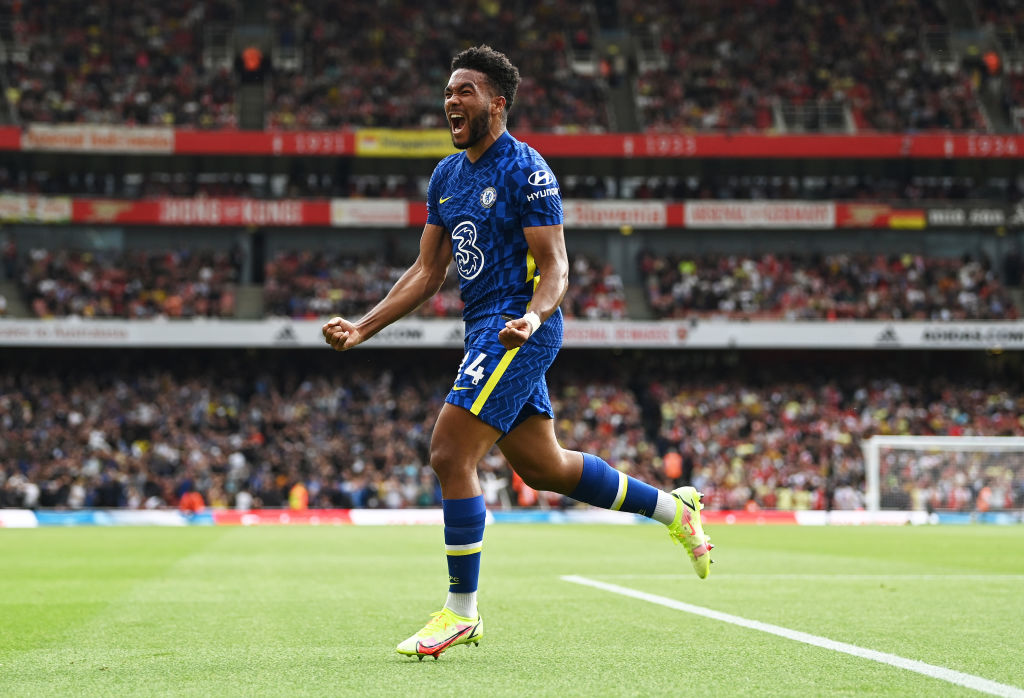 Centre Back – Thiago Silva
37-year-old Thiago Silva ages like a fine wine. One of the most experienced centre backs in world football appears to have found the Premier League a breeze as his knowledge and leadership has turned Chelsea into one of the best defensive sides in the league. Chauffeuring his defence and being a leader to the younger players within the defensive unit has been priceless for Tuchel, and Silva's experience and leadership will be vital in Chelsea's pursuit of Manchester City.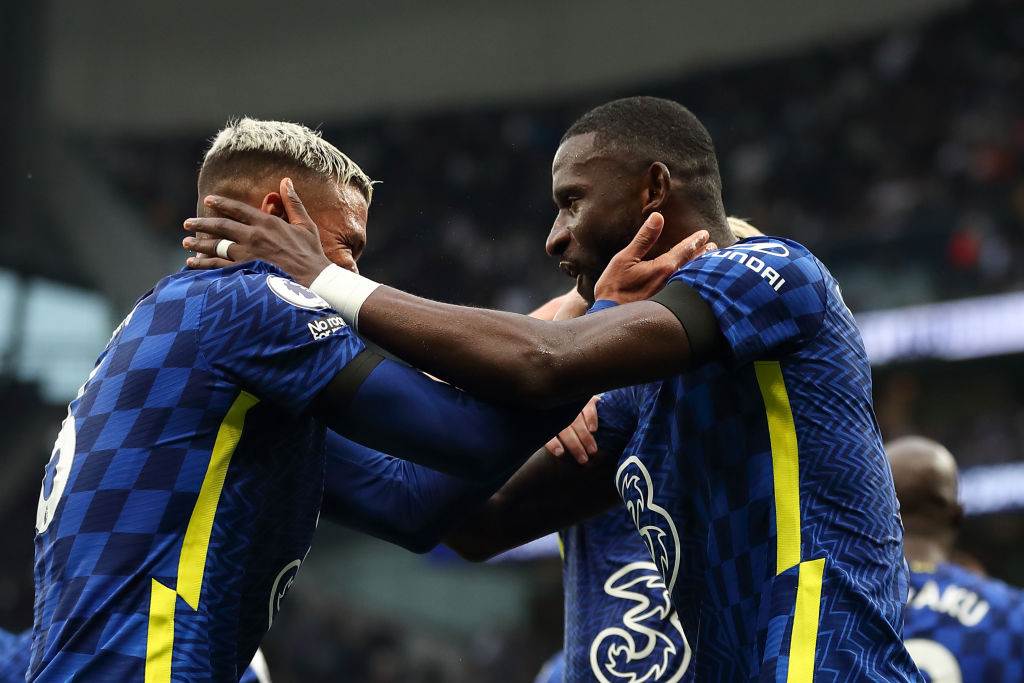 Centre Back – Antonio Rüdiger 
Thiago Silva's partner in crime has been immense this season and been a revelation since Tuchel's arrival at Stamford Bridge. The German has shown his unbelievable defensive qualities alongside his comfortability in possession and has been the backbone of the side. A man that wears his heart on his sleeve and gives it his all for 90 minutes, Chelsea will be looking to secure a long-term contract for him before Real Madrid and Bayern Munich swoop in.
Left Back – João Cancelo
João Cancelo has been one of the most in-form players in world football over the course of 2021 and has not slowed down over the last four months. The Portuguese full back has been producing 10/10 performances every week and has become one of the most important figures in Pep Guardiola's side. Cancelo's ability to deliver from wide areas and cut inside from either flank has led Manchester City to the top of the table as we hit the halfway point, and his direct involvement in five goals already has made him one of the most impactful defenders in the league.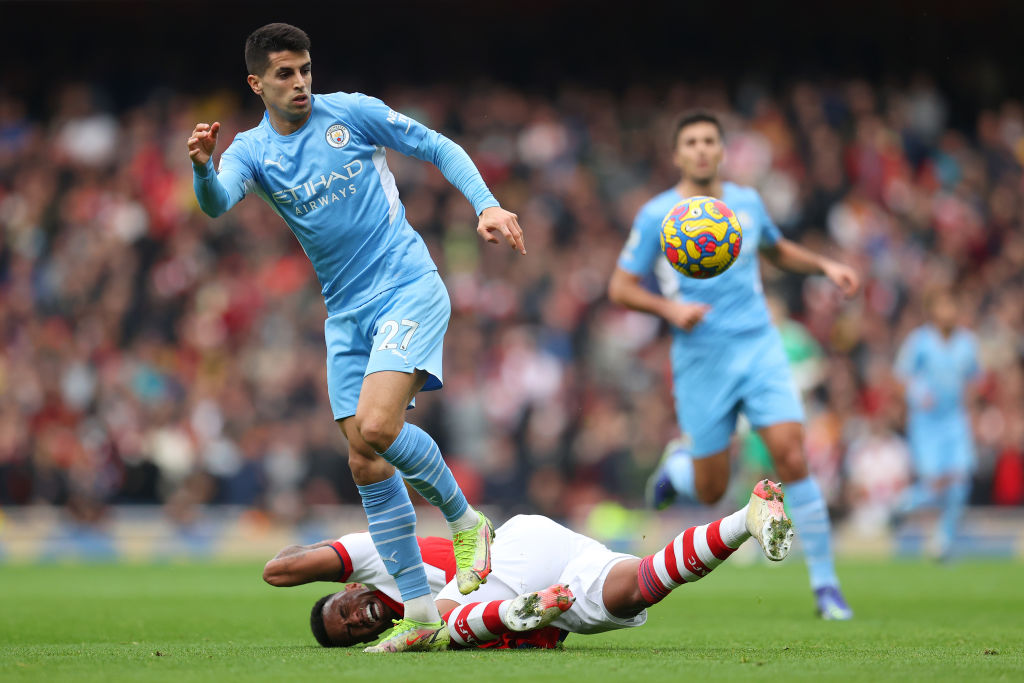 Centre Defensive Midfield – Rodri
Rodri struggled to adapt to the intensity of the Premier League through his first few seasons as Manchester City looked to replace the almost irreplaceable Fernandinho. Despite a tricky few years, Rodri has finally found his feet and has been superb throughout the campaign. A no-nonsense defensive midfielder who makes the game look all too easy is hard to come by in this era, and his importance to breaking up play and keeping the ball ticking over is exactly what Pep Guardiola needs in his dynamic side. With age on his side, Rodri will likely grow into one of the best CDM's of the Premier League era.
Centre Midfield – Declan Rice
Coming off the back of an impressive showing for England in the Summer, Declan Rice has rapidly matured and become the key man at West Ham. Rice has improved all aspects of his game through the first half of this campaign and is looking like a real box to box midfielder. Captaining the side, Rice brings everything to the game and has been the man that West Ham can rely on in their battles with the top six sides and has been the leader in their Europa League campaign, as they look to get their hands on some silverware.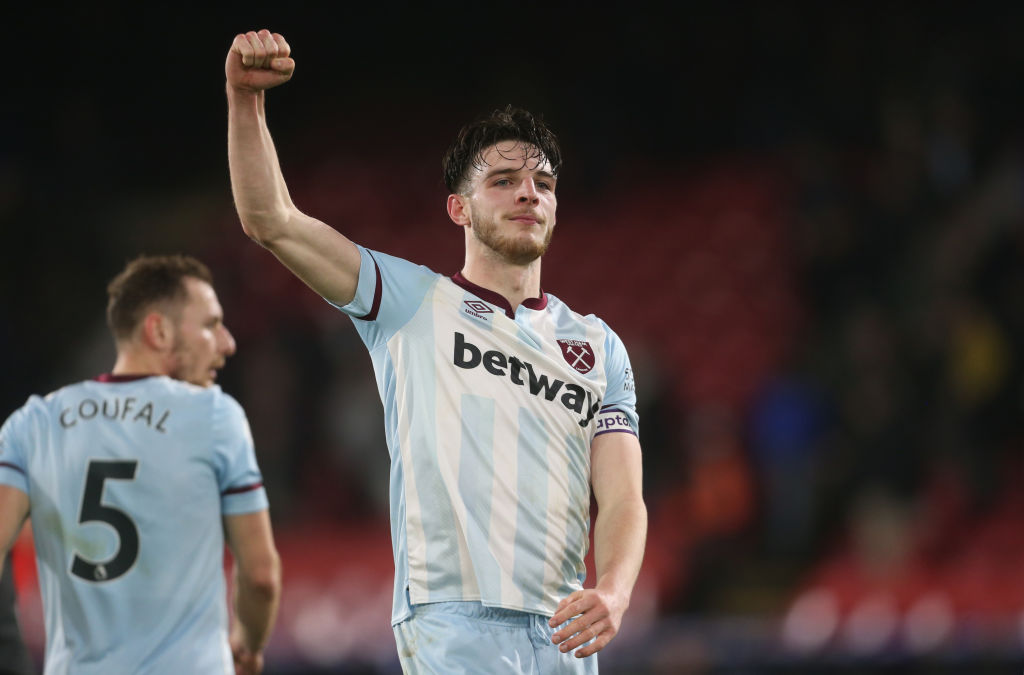 Centre Midfield – Conor Gallagher
Probably the most surprising name in this team, Conor Gallagher has proved his worth on loan at Crystal Palace this season and has been one of the best midfielders in the league. Another Englishman who can do it all, Gallagher has been the spark in Patrick Viera's side and has netted six times this season. Some disappointing results in recent weeks have left Crystal Palace lower than their performances deserve, but Gallagher has been outstanding and will likely be pushing for a starting spot when he returns to Stamford Bridge next season.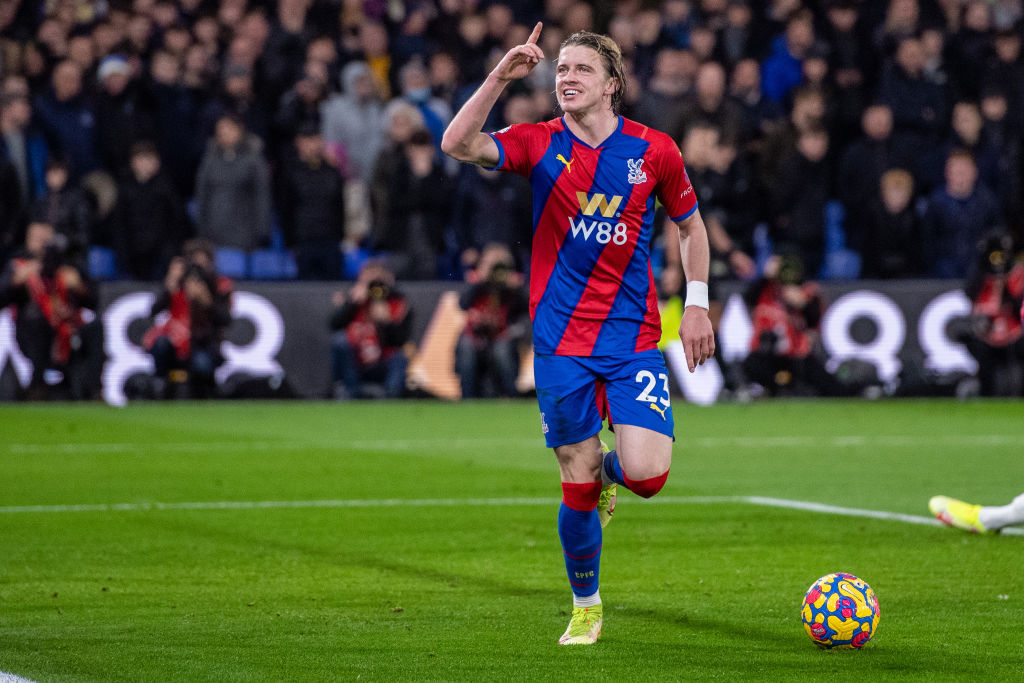 Right Wing – Mohamed Salah
There is not much more than can be said about Mohamed Salah. The Egyptian has produced outrageous numbers since his arrival at Anfield and has been one of the best players in the world in recent years. Despite his unbelievable consistency, it feels like Salah has taken his game to another level this season and he has been unstoppable. Netting 15 times already, and on course to break his own record of 32 league goals in a season, Salah will be looking to lead his side to another title and crown himself as one of the greatest players to play in the Premier League.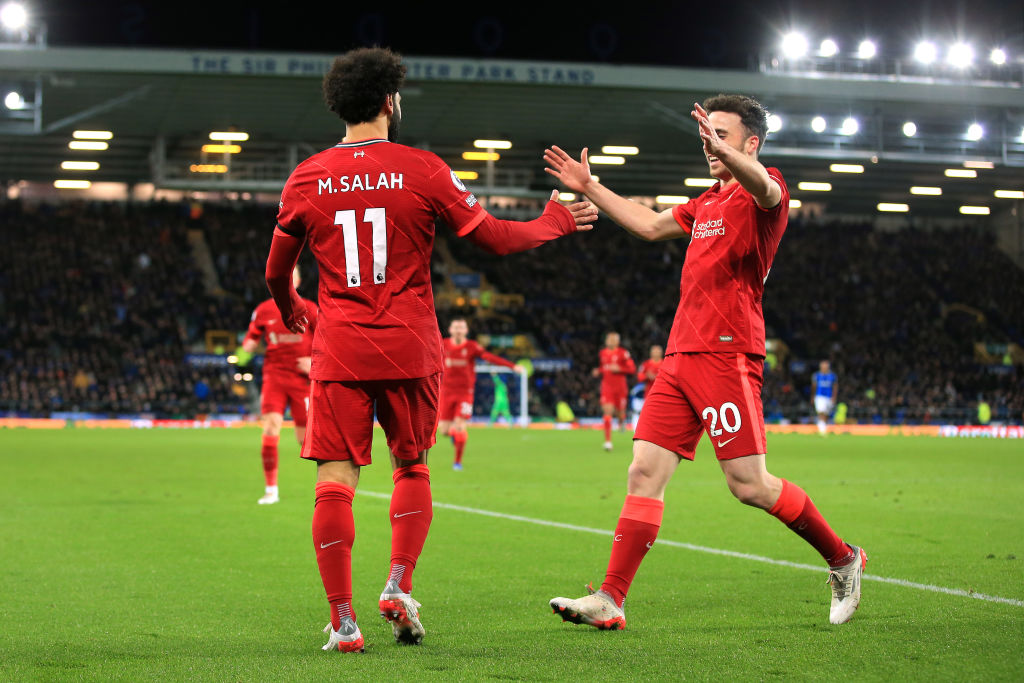 Striker – Diogo Jota
Diogo Jota has slotted into Liverpool's front three with ease and has become one of the most lethal strikers in the league. His ability to link up with Sadio Mané and Mohamed Salah has been vital for Liverpool's frontline and his 10 league goals already has been a massive boost for Liverpool. Another goal threat has taken pressure off Mané and Salah to provide the goods, which has allowed them to play with much more freedom and has improved their overall output in the side.
Left Wing – Bernardo Silva
Bernardo Silva's versatility and production throughout the campaign has been breathtaking and earns him a deserved spot in the team of the season so far. Playing in a false nine, right and left wing, centre midfield and as a centre defensive midfield role at Stamford Bridge, Bernardo Silva has been outstanding in every single role and is one of the first names on the teamsheet for the reigning champions. Despite rumours of his departure in the summer, Silva came out and fought for his place in a stacked City side and has been one of the players of the season.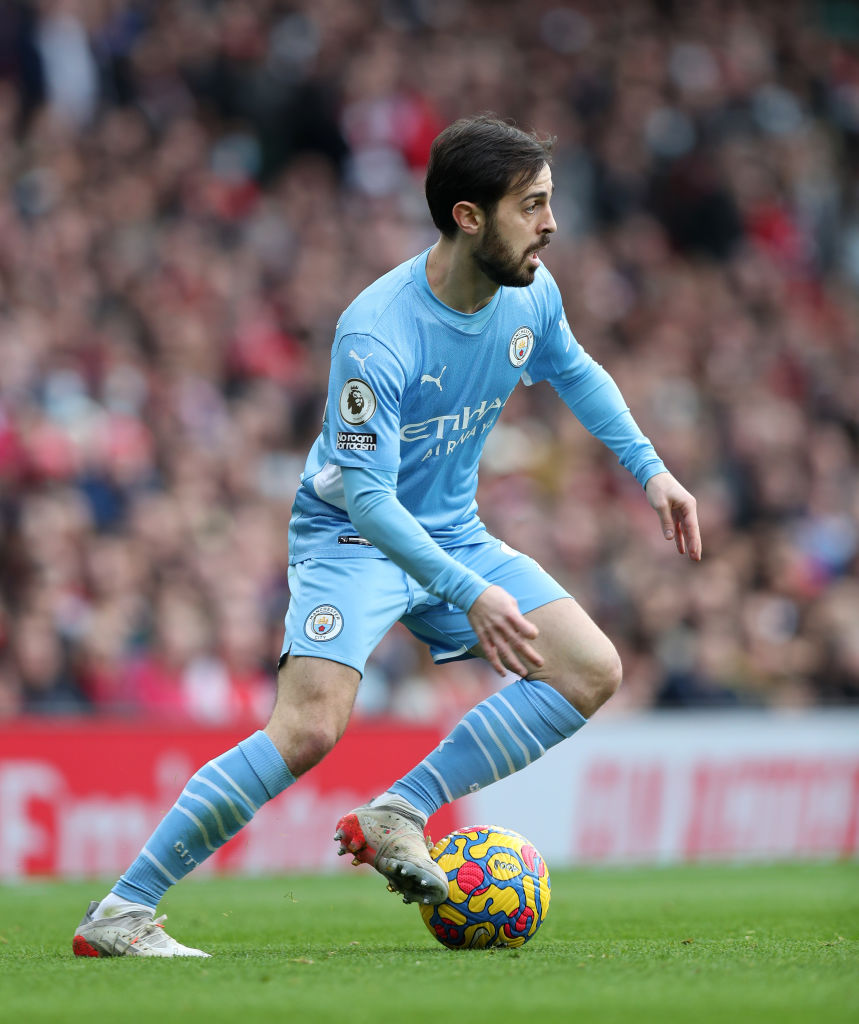 Mid-Season Predictions
Champions: Manchester City
Top 4: Liverpool, Chelsea, Tottenham
Player of the Season: Mohamed Salah
Golden Boot: Mohamed Salah
Young Player of the Season: Conor Gallagher