With our two Conference champions set for a mouthwatering Championship decider on Saturday afternoon, we review the MLR play-off journey which developed into an unexpected final.
Conference Eliminators
Rugby New York battle to win against Atlanta
It was hard to separate both New York and Atlanta in the regular season and this bruising encounter proved to be another close call.
While Atlanta managed to keep the league's top try scorer in Ed Fidow (12 tries in total) quiet, outside centre, Jason Emery had a fine individual performance that made up for Fidow's lack of scoring.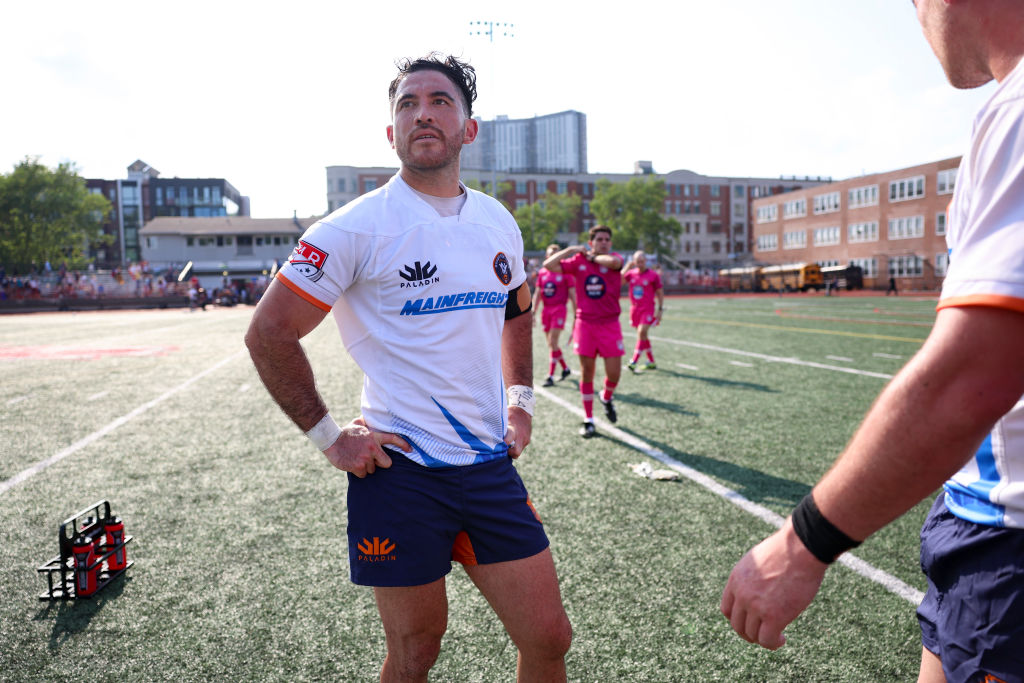 In the end, defensive nous proved key to give Rugby New York a second consecutive Conference Championship appearance, after defeating last season's Eastern Champions.
Final Score: Rugby Atlanta 19 – 26 Rugby New York
Seawolves book Conference Final with a convincing victory over San Diego
Seattle Seawolves made it to yet another Conference Final as their bid to win a third MLR Shield continued.
The penalty count cost San Diego dearly as Seattle fly-half AJ Alatimu scored 21 points with all five penalty attempts available to the Seawolves. He also added three more 2-point conversions to three of the four tries scored by Seattle.
Alatimu 💯 for @SeawolvesRugby

📺 FS2 | #SEAvSD | #MLR2022 pic.twitter.com/cmiJQ4FzGW

— Major League Rugby (@usmlr) June 13, 2022
For Ma'a Nonu and his Legion team, it was their defensive performance that let them down. They controlled the game in an attacking sense with 139 to 96 successful passes and 102 to 69 ball carries, but it wasn't enough to take them through to the Conference final for the first time in the new format.
Final score: Seattle Seawolves 43 – 19 San Diego Legion
Conference Finals
Rugby New York shock Free Jacks to head to first Championship final
In what many perceived to be the biggest shock of the play-offs, a resurgent Rugby New York overcame bitter rivals New England Free Jacks to make it to their first MLR Championship final.
While New England's top scorer Beaudein Waaka embodied a performance we have been accustomed to all season – scoring one try and all 16 of New England's points – it was the flair, precision and ruthlessness from Rugby New York that granted them worthy winners.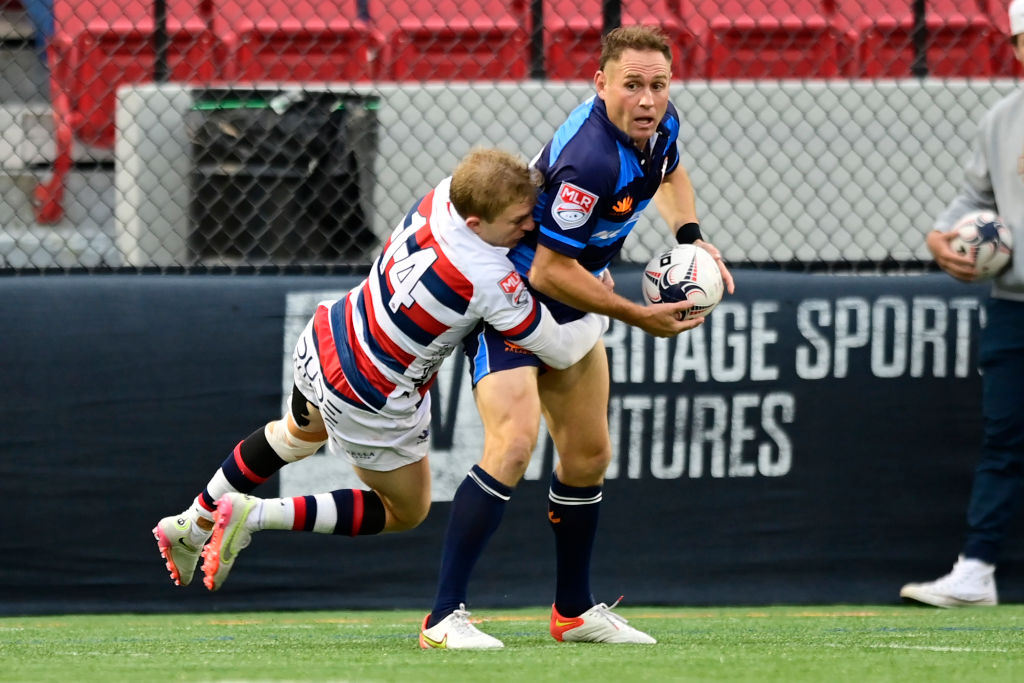 New York winger, Andrew Coe put in a champions performance as he was too hot to handle for the Free Jacks defence. With one try, 14 ball carries and 145 successful metres ran, he dominated proceedings for New York and rightfully earnt them the accolade of Eastern Conference Champions.
Final score: New England Free Jacks 16 – 24 Rugby New York
Seawolves pounce to make third final in five years
Who would have predicted this before the final game of the regular season?
Even Seattle fans could be forgiven for thinking they were not going to have to plan to make it to the Red Bull Arena on June 25th. However, a fantastic rugby match against first-time play-off representatives Houston SaberCats ended in delirious scenes for the Seawolves faithful.
AJ Alatimu continued his fine kicking form. He successfully completed 2 penalty attempts and four out of five conversion attempts, to leave him the top scorer for the match with 14.
AJ Alatimu was on 🔥 this past weekend scoring 14 points in @SeawolvesRugby's 46-27 win over Houston. What impact will he have this Saturday? 👀

#QuestForTheShield | #MLR2022 pic.twitter.com/Mchi7hjlnw

— Major League Rugby (@usmlr) June 22, 2022
Only three players had scored more than two tries in a play-off match in MLR history, prior to this game. However, both Cristian Dyer for Houston and Duncan Matthews for Seattle successfully added their names to that honor board.
For Houston, a first play-off appearance ended in heartache after topping the Western Conference at the end of the season. While Seattle will prepare for their third Championship final knowing they have nothing to lose and full of confidence after two blistering displays.
View this post on Instagram
Final score: Houston SaberCats 27 – 46 Seattle Seawolves
MLR Championship Final Preview
Rugby New York v Seattle Seawolves, Saturday June 25th 12:00pm (ET)
On Saturday, both New York and Seattle will appear at the Red Bull Arena in New Jersey for the 2022 MLR Championship Final, knowing that they have both been tipped as outsiders to succeed at every game they have faced so far in the play-offs.
Their journey in the play-offs has been identical. Both were away seeds in the Eliminator and Conference finals and both overcame tough opposition with class.
Rugby New York will have a slight advantage heading into the final, after having beaten Seattle in Round 15 by 30 points to 22. However, the Seawolves will be looking for revenge and on neutral territory, they will be more than confident of taking a result.
While Rugby New York has proved this season that statistics aren't always a reliable barometer, they will be wary that Seattle are above them in many of the numerical arguments in the regular season.
The Seawolves were 6th on the overall leaderboard for points scored (435), while New York were only a couple behind in 7th (433). However, Seattle's defensive capabilities have been inherently stronger, placing 5th in the table for points conceded (354), while New York conceded 408 points over the course of the season to leave them 9th in the regular season outlook.
Individually, the battle could not be any more compelling. This match-up pits the league's regular season points scorer, AJ Alatimu (Seawolves, 163 points) against the league's top try scorer, Ed Fidow (Rugby New York, 12 tries).
If both teams have proved one thing it is that the MLR play-offs are wholeheartedly unpredictable. Regular season statistics count for nothing in a one-off pressure game to decide the 2022 MLR Championship winner.
Will the MLR shield be heading back to Seattle for the third time, or will it have a new home in New York, who bid to become the first Eastern Conference team to win the title? There is only one way to find out and that is on Saturday afternoon at 12:00pm (ET).
You can catch the highlights of the final on the MLR YouTube channel here.