On Friday night the LNB Betclic Elite – the top-flight division of basketball in France – returns after a brief break over the festive period. In its 100th year, the LNB has grown into one of the most-watched basketball leagues in Europe. With 14 rounds played so far, the stories are already being set and the jostling for the playoff positions is well underway. We take you through the current picture and some of the league's standout performers to keep your eye on in 2022.
But first, a word on the All-Star Game…
As is customary during the festive break, basketball fans were treated to a spectacle of skill and competitiveness between the league's best players on December 29th in the 35th annual All-Star game at the Accor Arena in Paris. 
The All-Star game pits an assembly of French players against a 'World' selection, all from players within the league. The event was a sell-out, and included a dunk challenge and a skills challenge.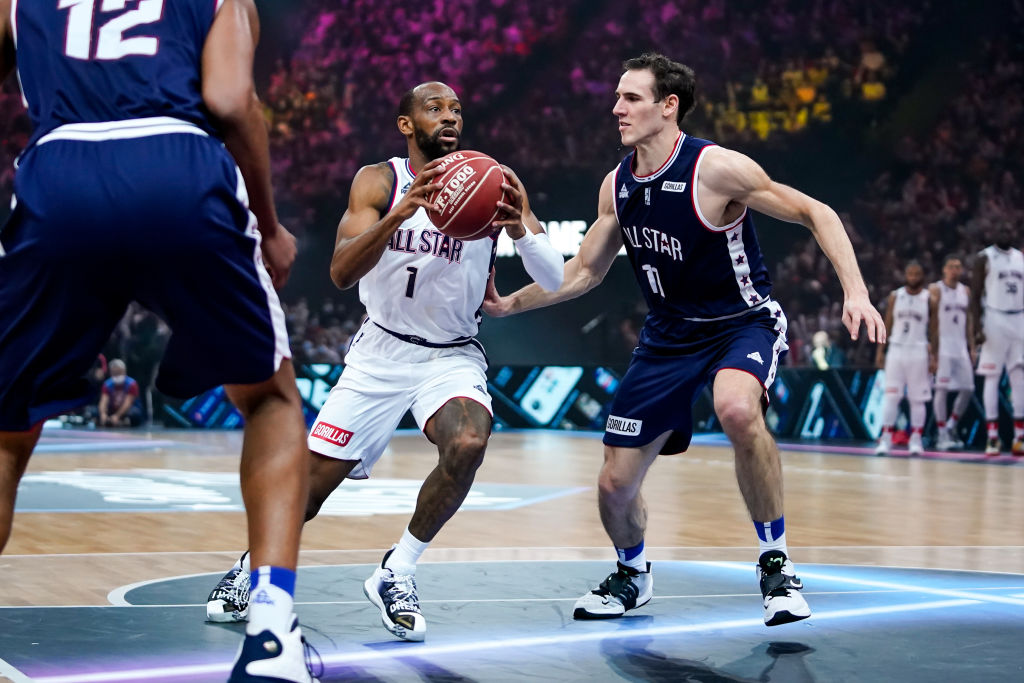 It is a hotly-contested affair and this occasion was no different. In the end, All-Star Monde edged All-Star France by 111-110 in overtime. It looked as if the French team might steal a very late victory, but some heroic defending by the World defense managed to win a crucial rebound with just three seconds remaining.
Dunkirk's Brandon Taylor (22 points, four rebounds) won the All-Star MVP award.
🌟🌐 La sélection Monde s'impose dans ce All Star Game 2021 by @Gorillasapp_fr#ASG2021 pic.twitter.com/7d6yKrpRpA

— LNB (@LNBofficiel) December 29, 2021
The current leaders: Can anyone stop Boulogne-Levallois?
Metropolitans 92, or Boulogne-Levallois, are currently sat at the top of the LNB and demonstrated all the hallmarks of an unstoppable machine before the Christmas break.
Since their opening day defeat to Le Mans, Metropolitans have won every single LNB game – that's 12 in a row. Their form has been nothing short of remarkable and, whilst they sit just sixth in Group A of the Eurocup, the veteran Vincent Collet brings incredible experience that they hope can carry them through to late-stage playoff run. Collet has been the head coach of the French National team since 2009 and guided the team to a Silver medal at the 2020 Tokyo Olympics.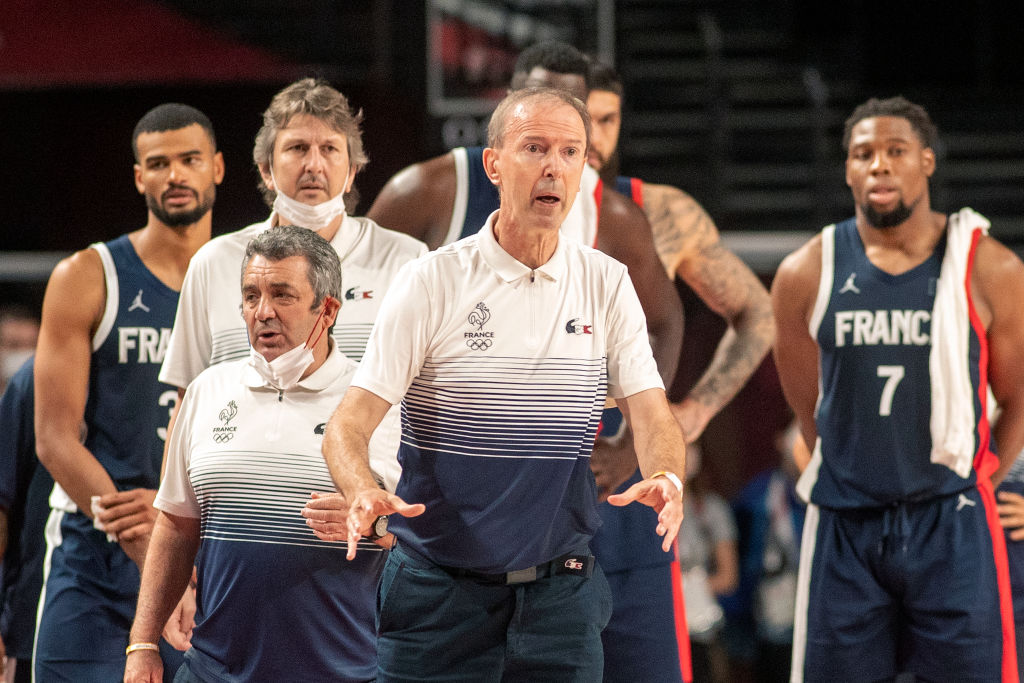 Collet has built a team that is well-rounded and strong on defense and offense. His Metropolitans currently average 88.4 points per game in scoring and just 71.5 average points per game conceded, as well as an impressive 33.1 total rebounds per game. 
What is arguably most impressive is that Metropolitans are not being carried necessarily on the shoulders of any one player. Collet has built a side that is capable of finding contributions from different sources. In fact, they have seven players that are currently averaging at least nine points per game. Whilst the standout performer is Will Cummings (14.5 points per game), the spread of contributions is a sign of a sustainable team effort that can last until beyond the playoffs.
Players to watch: Who will continue to impress in 2022? 
If Pau-Lacq-Orthez are to maintain their fourth-placed playoff spot and reasonably strong form, it will be largely down to the talent of Brandon Jefferson. The Point Guard and former MVP of the LNB Pro B league has posted impressive scores so far this season. He currently averages 18.5 points per game, with an 88.7% free-throw accuracy and 62.2% two-point field goal accuracy. He will be key to keeping his side in the playoff balance when it gets to crunch time.
Looking at Orleans' form, you wouldn't think that Youssou Ndoye would be an MVP candidate for this season, which is worrying for Orleans, who sit 13th. Ndoye averages 18.1 points per game so far, as well as 8.4 rebounds per game – the highest joint tally in the LNB.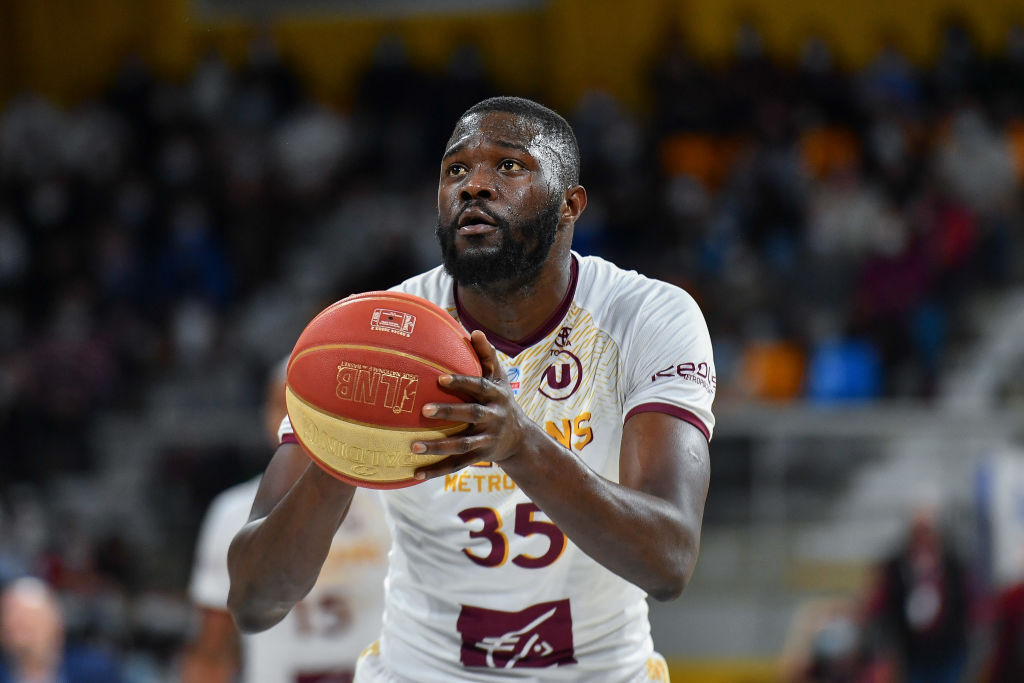 Another player to watch is the returning Axel Toupane, who recently announced he would be returning to France to join up with Paris. Toupane can play as a small forward or shooting guard and recently won an NBA Championship with the Milwaukee Bucks. It will be interesting to see how he settles into a Paris side that have really struggled to find consistency so far and who are currently sitting in 15th place.
💍 Un Champion NBA à Paris !

Welcome back @toups_33 🇫🇷#BetclicELITE pic.twitter.com/Qos40rDQDk

— LNB (@LNBofficiel) January 6, 2022
Where to start this weekend?
The best place to start is always the beginning, and the first game of 2022 takes place tomorrow night at 7.30GMT, between Dijon and Le Mans. Dijon are 9th, looking to maintain speed with the playoff places and avoid the chasing pack. Le Mans, on the other hand, are sitting comfortably in 5th, looking to grab their 10th win of the season. 
Elsewhere, the challengers to Metropolitans 92 are also in action. Second-placed Monaco host Le Portel whilst third-placed Strasbourg play away to Chalons-Reims. Both of their opponents are languishing at the bottom of the table, so these games will be a good indicator as to whether the break was a good or bad thing for teams looking to make a winning start to 2022.