Montpellier crowned regular season winners for first time
Montpellier beat local rivals Sete 3-2 (26-24, 25-21, 17-25, 22-25, 15-9) to guarantee top spot in the regular season for the first time in their history with three games to spare.
🔥 HISTORIQUE 🔥@MontpellierCVUC remporte la phase régulière pour la 1ère fois de son histoire ! 😍

Suite à sa belle victoire sur @aragodesete 3-2, il compte 11 points d'avance sur le 2e a 3 journées de la fin ! 💪

BRAVO 🎉

By @kiafrance de @CastelnauleLez #volleylam #j23 pic.twitter.com/GePadJ0s4f

— Montpellier Castelnau Volley UC (@MontpellierCVUC) March 10, 2021
---
The match
They had to dig deep and demonstrate all their resilience and battling qualities to fight off a Sete comeback from two sets down.
Ryan Sclater scored 22 points for Olivier Lecat's men, while Ezequiel Palacios managed 20.
Montpellier have 57 points from 23 games, winning 20 and can play their final three games with freedom, ahead of the play-offs.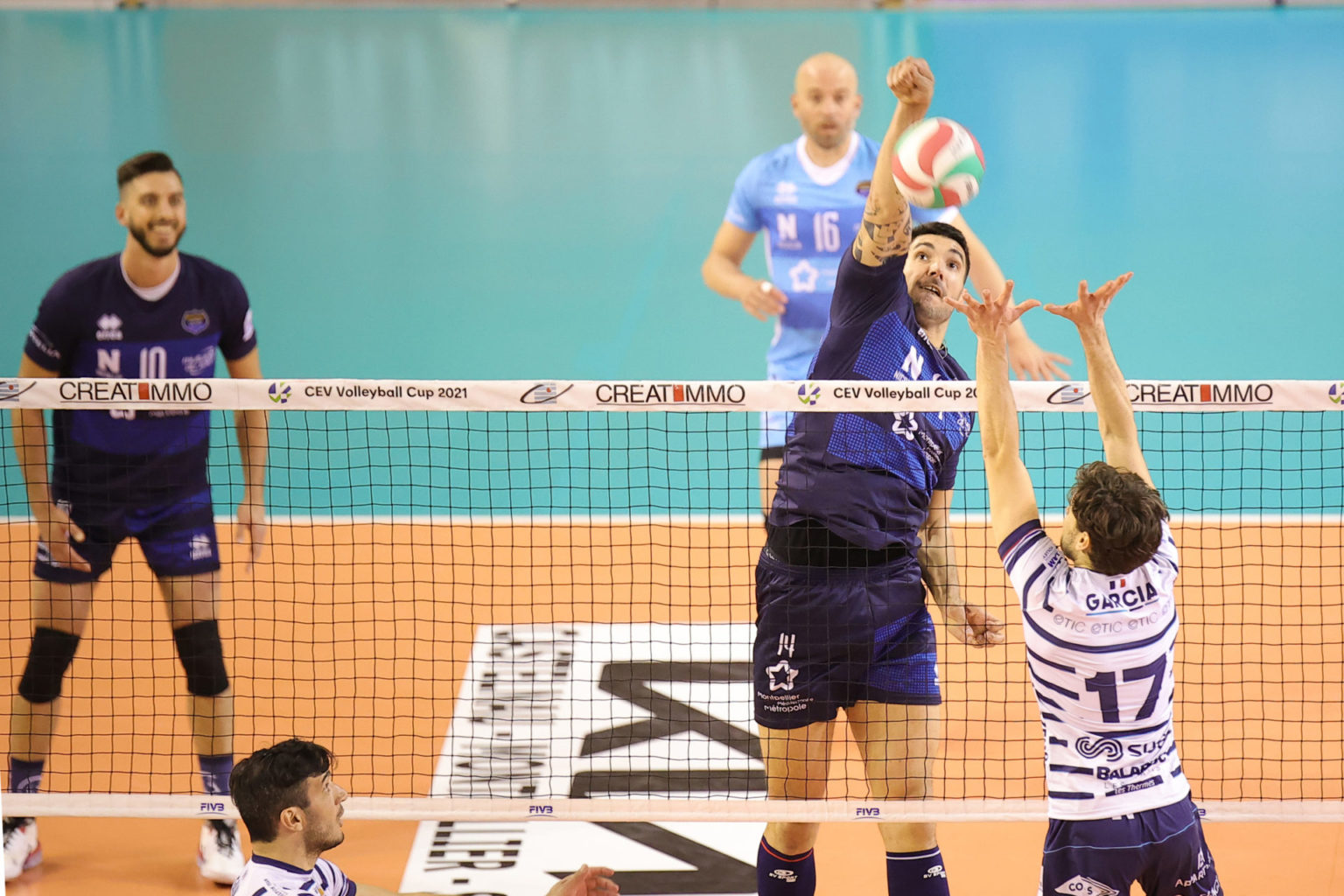 ---
What it means
Cannes' 3-2 (19-25, 25-22, 25-23, 15-25, 10-15) defeat to Chaumont secured the title for Montpellier. Jesus Herrera played a vital role for third-placed Chaumont – scoring 29 points.
Montpellier have an unassailable 11-point after taking 57 points from 23 games, winning 20. The regular season winners can play their final three games with freedom, ahead of the play-offs.
---
Sete and Paris lose ground in play-off chase
Sete's play-off hopes took a hit with the defeat to Montpellier, and also Poitiers coming from 2-1 down to narrowly beat high-flying Narbonne 3-2 (17-25, 25-21, 22-25, 25-17, 15-10. Chizoba Neves Atu scored 24 for Poitiers.
Sete sit ninth, five points off a play-off spot. Narbonne drop to fourth with their first defeat in four games.
Play-off chasers Paris were also beaten, they lost 3-0 (25-22, 25-21, 26-24) to Tours to also fall five points behind Poitiers. However, they face each other on Saturday in a pivotal fixture that is must-win for Paris.