Matchday 13 of the Venezuelan league left us with yet more great moments, as the fight for a top four spot intensifies. 
The matchday kicked off on Friday with a rather dull and emotionless game between Universidad Central and Carabobo. It ended 0-0, and without even a single shot on goal in the entire match. A point that means little for both sides.
Later, Portuguesa confirmed their great momentum and beat Zamora 2-1 at the Estadio General José Antonio Páez. With this win, the Acarigua side have now won five in a row and climb to third place in the FUTVE League, just one point behind second place.
Goals galore to start Saturday
The second matchday could not have gotten off to a better start, with La Guaira and Rayo Zuliano going head-to-head. The match ended with a totally unusual result – 5-3 in favor of the Caracas side. It was a victory that would crown the "Naranjas" as champions of the Copa Santo Tomás de Aquino, referring to the FUTVE League campaign: Mi Colegio es FUTVE.
In addition to the coronation, La Guaira reached 18 points in the tournament, placing sixth in the championship.
Aurinegros dance in Guayana
On the same Saturday, Deportivo Táchira thrashed Mineros 4-0 away, with all goals coming in the first half. The performance by Anthony Uribe, who scored two of the four goals, was especially impressive.
Deportivo Táchira midfielder Diomar Díaz had an afternoon to forget. He entered the field at 58 minutes, and just two minutes later he was shown a yellow card. Just seven minutes later, he saw his second and was sent off.
With this result, Eduardo Saragó's side ended a run of three consecutive games without a win and remain in second place in La Liga FUTVE.
The reality is very different for Mineros, who have now gone seven games without a win (five defeats and two draws, with 15 goals conceded and only two scored), increasing the fear among the Barinas fans of relegation to La Liga FUTVE2.
Estudiantes de Merida dream of the Copa Sudamericana
Sunday gave way to three matches. In the first of the day the Merideños visited the Angostura stadium, and would achieve an unforgettable 2-3 victory, with a goal scored in the 93rd minute by the Panamanian Ervin Zorrilla.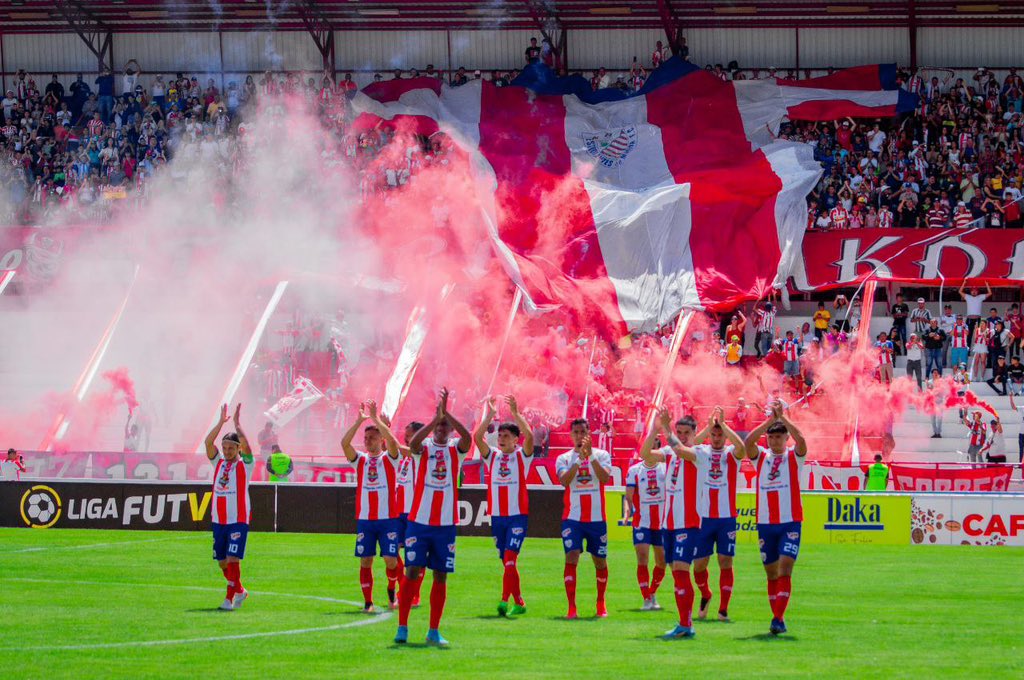 Later in the day, Monagas hosted Metropolitanos, looking to bounce back from their defeat to Deportivo Pereira in the Copa Libertadores last Thursday. They were unable to do so and lost 2-0 to the "Violetas." With this victory, they share 4th place with Caracas.
Puerto Cabello, on a steady pace
The sole leader of this championship continues to win games and is moving further and further away from its pursuers. On this occasion they hosted Caracas, a team that had the intention of continuing to consolidate their position in the top four. The team coached by Francisco Perlo did not disappoint in front of their home fans and beat the Caracas side 2-1 on a marvelous Venezuelan night.
With this win, they have now reached 32 points in the tournament, 10 points clear of their nearest challengers Deportivo Táchira.