Over a week ago we saw the end of the regular season of the Liga Dimayor, with an epic conclusion that finally gave us the eight teams that will play out the Quadrangular tournament. This weekend saw the first of seven rounds of fixtures take place. Here, we take a look at the groups as a whole and reflect on who are the teams to watch.
Here's how the groups stack up
Millonarios de Bogotá, leader of the regular season, will face Atlético Nacional, Junior de Barranquilla and the final team to qualify, Atlético Bucaramanga as part of Group A.
Group B is comprised of Deportes Tolima, Independiente Medellín, Envigado and La Equidad. Tolima, who topped the league for the last six weeks, finished second after dropping points in their final home game against Envigado.
¡Sorteo Realizado!💥 La pasión y las emociones de la #LigaBetPlayDimayor se hacen más grandes con los cuadrangulares🔥 ¡Prepárate!#UnaLigaConMásPasión @BetPlayCO @Dimayor pic.twitter.com/ohC3rQIYIV

— LigaBetPlayDimayor (@LigaBetPlayD) May 16, 2022
Group A
Millonarios: The leader
There is no doubt that Group A will have very interesting matches. Millonarios as a leader seems to be the team to beat. The coach, Alberto Gamero, is dreaming of his third championship after Chicó in 2008 and Tolima 3 years ago. "Millos" had the best performance in the tournament in the regular season. After 20 matches, they registered 13 wins, three defeats and four draws.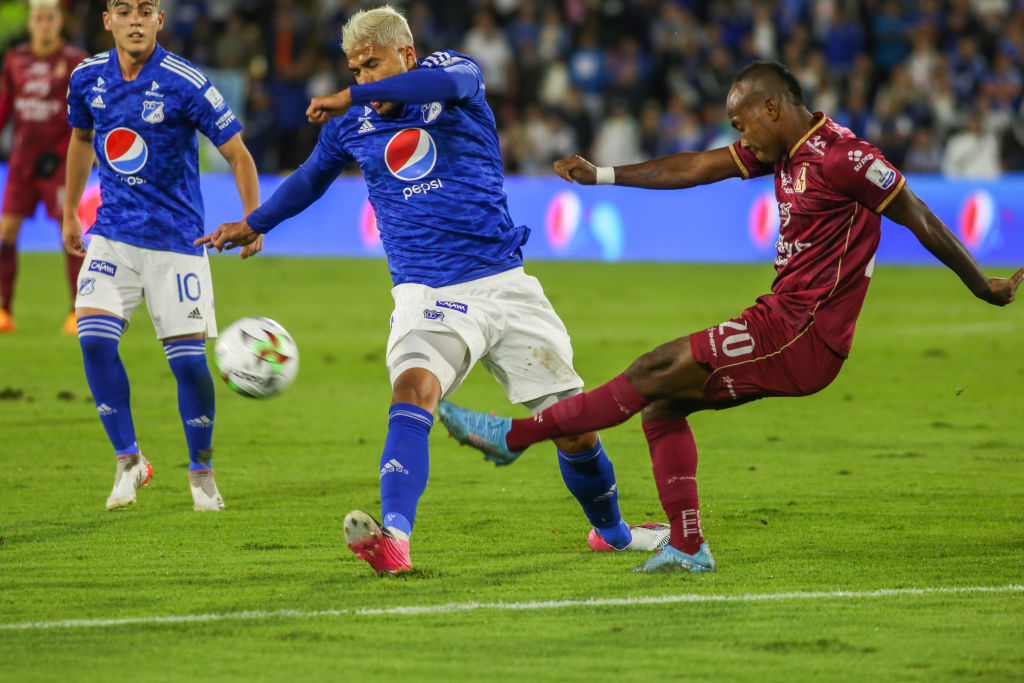 Nacional: Play-off regulars
Nacional de Medellín were the third team to qualify, despite going without a win in their last five matches – drawing three and losing two. Qualification is far from a surprise though. Nacional had qualified 32 times in the last 40 tournaments. The coach, Hernán Darío Herrera, is looking for his first ever league triumph, having achieved a second place finish in 2005 with Real Cartagena.
Junior: Good value
Junior de Barranquilla is probably the most expensive team in Colombia. With a market value over $ 26,000,000 according with transfermarket, "Los Tiburones" are at the same time, (excluding Argentinian and Brasil teams) the most expensive in the Copa Sudamericana. In the last five matches Junior registered three wins and two defeats. Coach Juan Cruz Real is looking for his second league title, having won it with América in 2020.
Bucaramanga: The surprise package
Bucaramanga were probably the biggest surprise in the final matches. A final away victory over Deportivo Pereira gave them a last-gasp entry into the top eight. In the 20-match tournament, they registered eight wins, five defeats and eight draws. They return to the quadrangular tournament for the first time in four years. With 10 goals, Dario Moreno is definitely the player to watch.
Group B
Tolima: Hard workers
Tolima missed out on the chance to top the regular season, after the 1-1 Envigado draw. They've qualified for this stage of the competition the second-most in history (29). Tolima finished second with 40 points in 20 matches, after 12 wins and four defeats. The coach, Hernan Torres, has guided Tolima into the last two finals – winning one.
Independiente Medellín: Dark horses
DIM finished 4th in the regular season, with 34 points after 10 wins, four defeats and six draws. The star and greatest asset of the team is the Uruguayan coach Julio Comesaña, who has taken Independiente to the quadrangular stage for the last six tournaments in a row. The Argentinian forward Luciano Pons, with 10 goals, is the revelation of the tournament.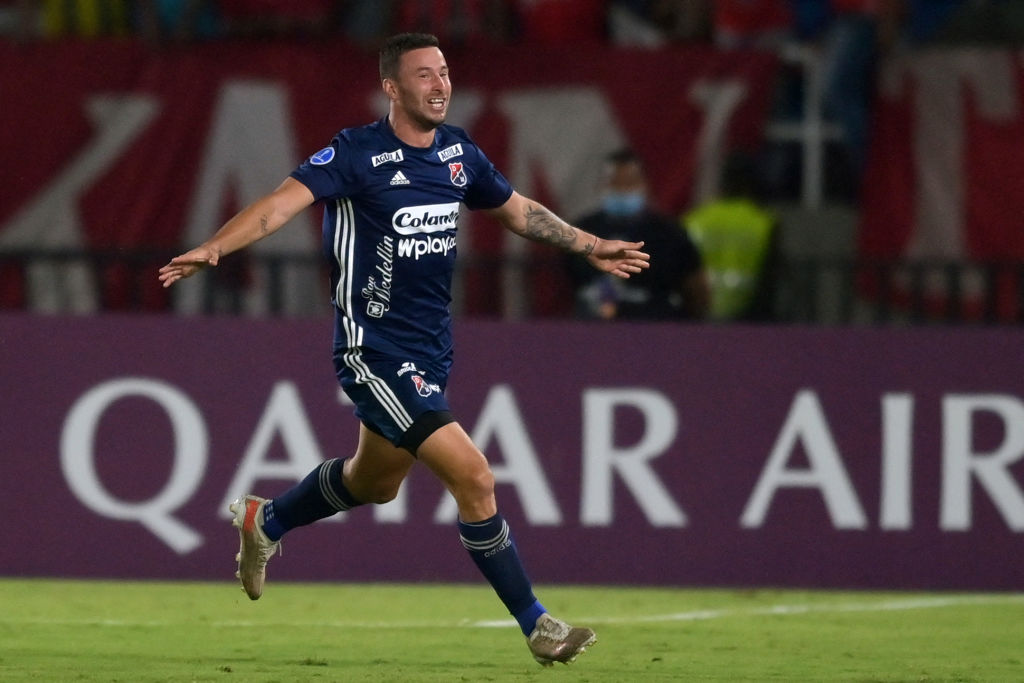 Equidad: Team in form
La Equidad is probably the team to best arrive to this stage. They're unbeaten in their last five games, winning three and drawing two – conceding just one goal in that period. Equidad have come second in three tournaments with Alexis García as a coach.
Envigado: Difficult to predict
Envigado finished the regular season in 6th, with just one loss in their last five games. With a goal difference of just +1, and a relatively even spread of wins, draws, and losses, they're a difficult team to predict. On their day, they can beat any team in the Dimayor. Whether that unpredictability and inconsistency will stand them in good stead across the quadrangular stages, is another thing entirely.
The players to watch…
Of the Dimayor's top goalscorers, only Luciano Pons (DIM) and Moreno (Bucaramanga) are still in play to win the Golden Boot. Both of them have 10 goals.
#GoleadoresDIMAYOR
¡Los artilleros!⚽
Presentamos a nuestros máximos goleadores de la #LigaBetPlayDIMAYOR I – 2022.🏅 pic.twitter.com/0j3h9jArGV

— DIMAYOR (@Dimayor) May 16, 2022
20 year old Daniel Ruiz has won a record 5 man of the match awards this season. He will be integral if Millonarios are to go ahead and achieve success in the quadrangular.
Here's how the first round of fixtures played out…
⚽ #TorneoBetPlayDIMAYOR I – 2022.
Estos fueron los marcadores finales de la fecha 3 por los Cuadrangulares Semifinales del campeonato. ⚽ pic.twitter.com/U7LhXaiCi2

— DIMAYOR (@Dimayor) May 24, 2022