Colombia's top football division – the Liga BetPlay Dimayor – returns to action this week.
The regular season apertura phase will run until mid-May, with post-season playoffs to follow. A total of 20 teams, including newly-promoted Atlético Huila and Boyacá Chicó – promoted after success in the Primera B last year – will be vying to take Deportivo Pereira's crown.
Let's take a look at the key headlines ahead of the apertura kick-off.
The transfer market
Reigning champions Deportivo Pereira have been the most rocked by the transfer market, losing a total of 13 players ahead of the new season. This included the sale of their top scorer Leo Castro to Millonarios, themselves looking to replace the hole left by the sale of Luis Carlos Gómes to MLS club Real Salt Lake for almost $4 milllion.
Former Porto, Atletico Madrid and Colombian international striker Jackson Martínez, who retired in 2020, decided to make a return to Deportivo Independiente Medellín. Even though Jackson had retired due to injuries, his dream was always to come back to DIM, a team where he played from 2004 until 2009, becoming a club idol.
Another returning player is former Wigan Athletic and Fulham striker Hugo Rodallega, who will be playing with Independiente Santa Fe. He became a champion with Deportivo Cali in 2005.
Of all the comebacks to the Liga BetPlay Dimayor, Juan Fernando Quintero is perhaps the biggest surprise. He's still only 30 years old, and his talent is unbelievable. Junior had to fight hard to get him, and they eventually won, making Quintero the most wanted player in Colombia at the moment. Junior have assembled a strong squad, placing them among the favourites to challenge for a title this year. The player they call 'Juanfer' will definitely make a difference.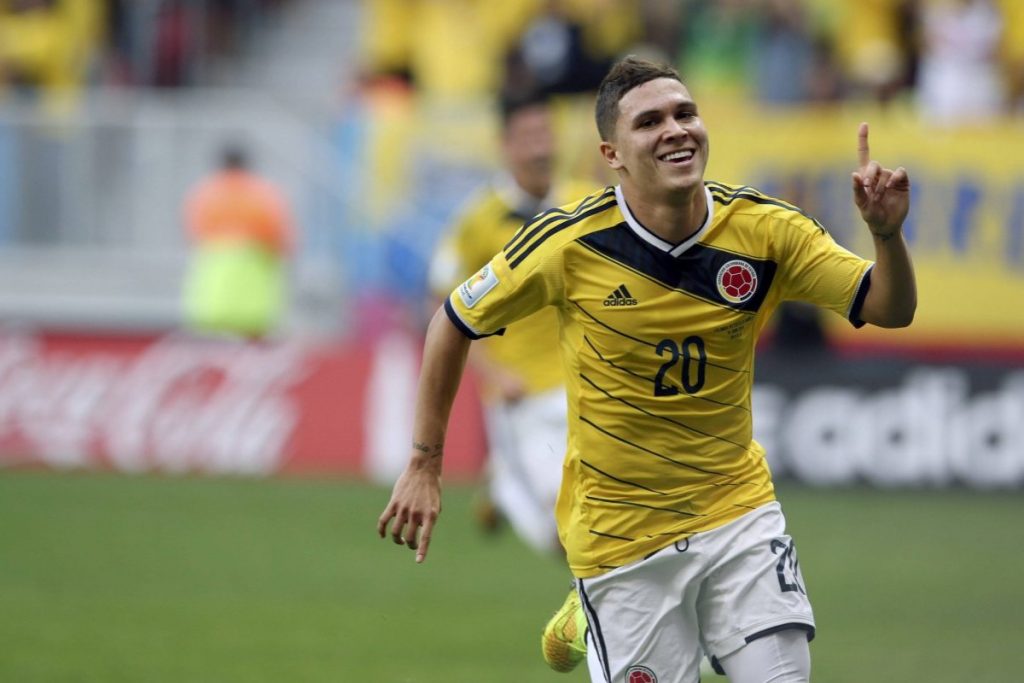 Rumours continue to circulate around the futures of Colombian internationals Juan Cuadrado and Luis Muriel. The former continues to be linked with Junior, particularly due to the financial troubles at his current club Juventus.
What chances to do the champions have? 
The Matecañas became the 15th different team to win the Colombian first division last season. It was their first title in their 78-year history.
They defeated Bucaramanga on the final day in the regular season to sneak into the postseason tournament.
Late drama, for example during the game against Junior – a 99th-minute 4-3 winner from Jhonny Vásquez – was a hallmark of their campaign.
During the regular season, they registered 32 points – winning nine games, losing six and drawing five. Deportivo Pereira scored 26 goals and conceded 21, the third-best attack in the league.
They defeated Independiente de Medellín in the final, winning a dramatic two-legged affair on penalties. With 40 goals, they finished the season as the highest-scoring team in the Liga BetPlay Dimayor.
Pereira striker Leonardo Castro was the top scorer of the tournament with 15 goals. He reached a tally of 25 across all competitions in 2022, earning a move to giants Millonarios.
Ones to watch
As always, there are so many young players that merit watching this season. Keep an eye out for Daneil Felipe Ruiz – a 21-year-old left-sided attacker for Millonarios, who has impressed whenever he has played. In goal for Atlético Nacional, Kevin Mier is also a mature presence.
Both Santa Fe's Kevin Mantilla and Juan José Mina for Deportivo Cali have been touted as some of the most talented players in Europe. They've both been included as part of the U20 Colombian national team, which demonstrates how well they are thought of.
Colombian football looks set for a promising season. With a number of teams mixing youth and experience, there could be many twists and turns in the Liga BetPlay Dimayor in 2023.