Perugia win showdown match 
Perugia were crowned champions of the regular season with a game to spare after edging past rivals Volley Lube 3-2 (21-25, 25-23, 23-25, 25,20, 16-14) in a match that lasted nearly two and a half hours.
Show-Time in Civitanova 🔥

Perugia wins the game after a long battle! 🏐

Good job Block Devils! 📛#goSir #BlockDevils #SuperLega #volleyball pic.twitter.com/TvvKr4secK

— Sir Safety Perugia Volley (@SIRVolleyPG) February 3, 2021
---
The match
Vital Heynen's side came from two sets to one down to seal a superb win. They had to show enormous character after losing the Italian Cup final three days earlier against the same opponents.
The victory was sealed in style with an ace from Italian Fabio Ricci.
It was a thrilling match that delivered in the much awaited clash between the top two in the Italian SuperLega. Lube led 12-9 in the tiebreak and were on the brink of victory before a stirring comeback.
---
Leon the star
Osmany Juantorena once again excelled for Volley Lube, scoring 22 points. However, it was Wilfredo Leon who was named MVP once again after he scored 29 points and made four aces in a fantastic performance from the outside hitter.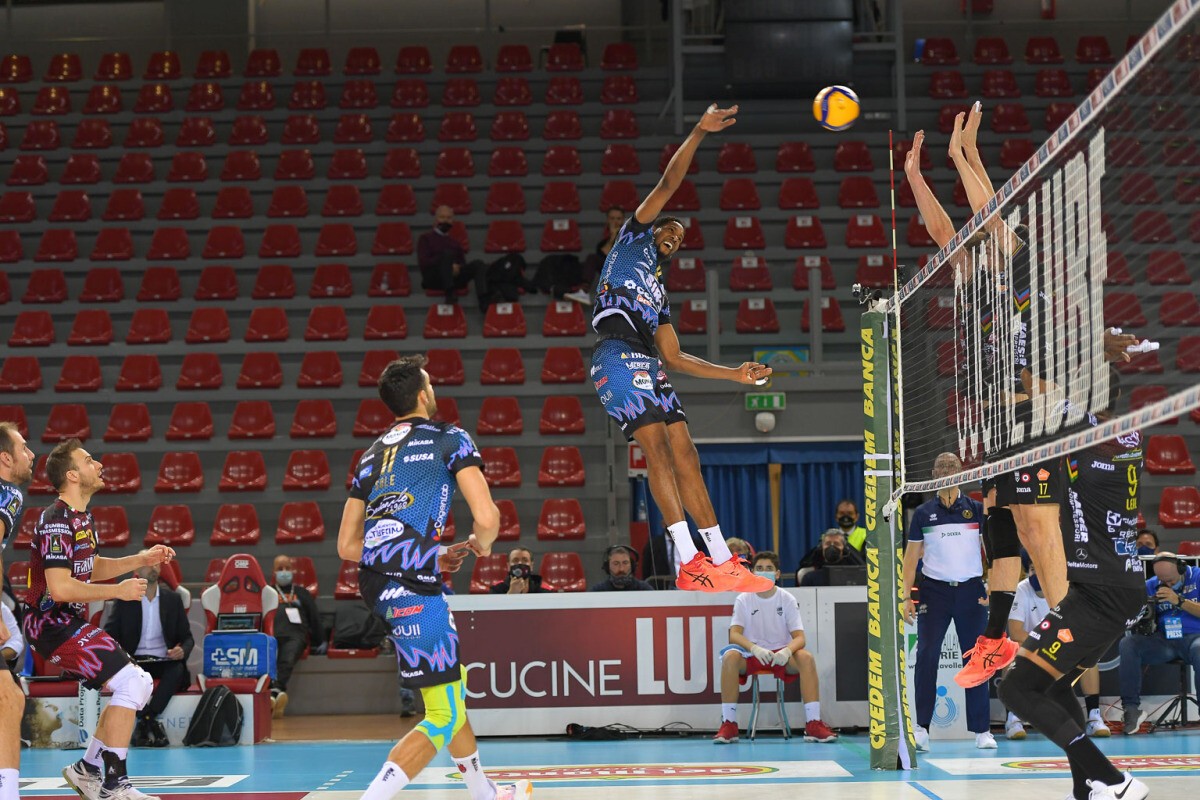 ---
Ricci reaction
After the game, Ricci reaffirmed the importance of finishing top in the regular season before the play-offs after their crushing defeat in the final.
He said: "Important victory for the regular season, but above all it was important to hit a shot after the Italian Cup for ourselves. We had to redeem ourselves and leave. We may not have delivered a great volleyball, but we took it home and that counts."