Five games were played in the Dutch top flight on Sunday – all featuring the league's top five clubs, so goals were expected. However it turned out be the lowest scoring Sunday featuring five matches since 1992. In February 1992, only three goals were scored in those five matches; this weekend only managed to feature four.
Points shared between PSV and Heerenveen
Half of Sunday's goals were seen in Friesland, where PSV played against Heerenveen. PSV hadn't won a league match in Heerenveen since 2011 – a traditionally a difficult game. Heerenveen find themselves mid-table, in 10th position.
PSV started well, Carlos Vinicius finishing off a fast attack, set up by Bruma in the 13th minute. Bruma was playing well and created more chances for Vinicius, but the striker struggled to convert – the teams heading in 0-1 at halftime. In the second half, Heerenveen finally started to believe in their chances and grow into the game. In the 73rd minute, Joey Veerman placed a free kick sharply into the box. Drommel cleared the ball with his fists, but only as far as Rami Al Hajj, who duly finished. The 1-1 draw was a fair result.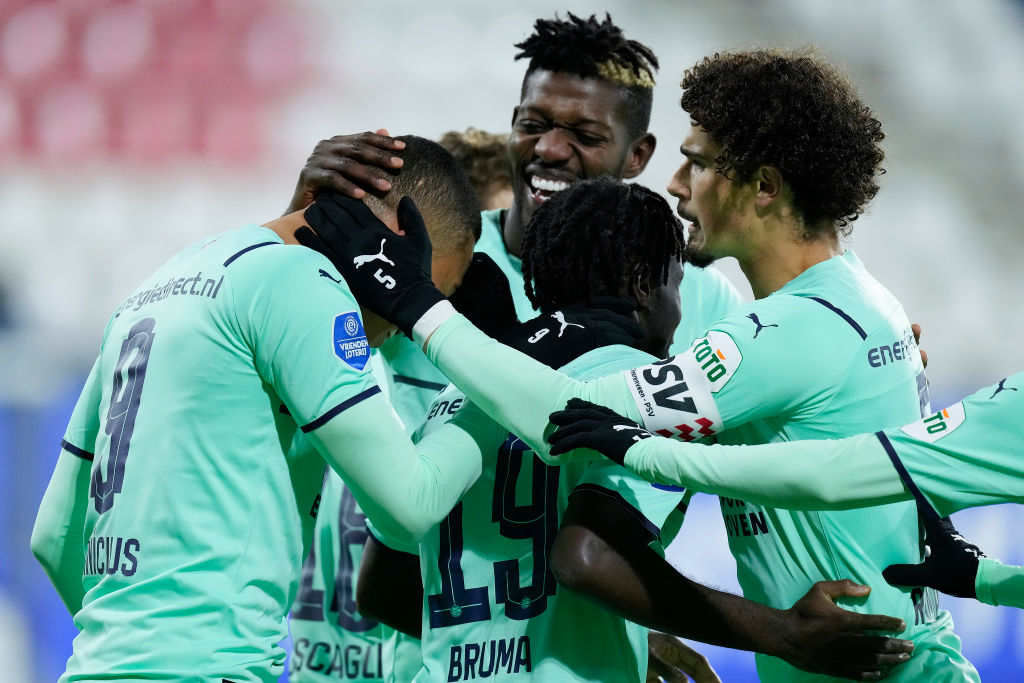 Ajax cracks Spartan wall
Sparta have lost their last five home games against Ajax and played with no intention of attacking. The game plan was to grab a point by playing with a compact and organised defensive structure. The game was slow and Ajax struggled to find openings. Sparta even got a chance themselves after a mistake by Gravenberch, but van Crooij just saw his shot go wide. It was just a few minutes later that Ajax found a gap on the right side and Tadic could easily score from the cross. After halftime the Ajax pressure eased off, but Sparta struggled to put a meaningful spell of possession together. Ajax cruised through the second half, taking three points and finding themselves two clear of PSV at the top of the league.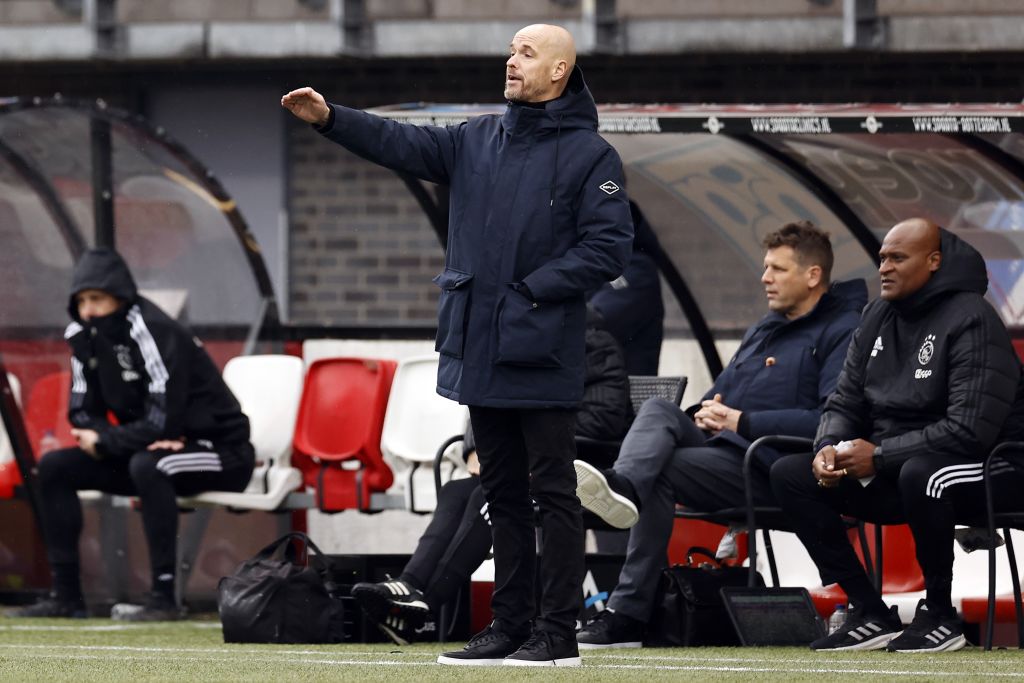 Feyenoord, Twente, Vitesse and AZ all scoreless
Feyenoord went to Enschede knowing that a win on Sunday and in their game-in-hand against Heracles would send them top. Particularly given their difficult away game against Slavia Prague in the UEFA Conference League on Thursday, Feyenoord lacked energy and accuracy. Dessers came on after halftime and after his 4 goals in additional time earlier this season and two against Slavia Prague, Feyenoord hoped he might bail them out again. It wasn't to be and the game finished 0-0.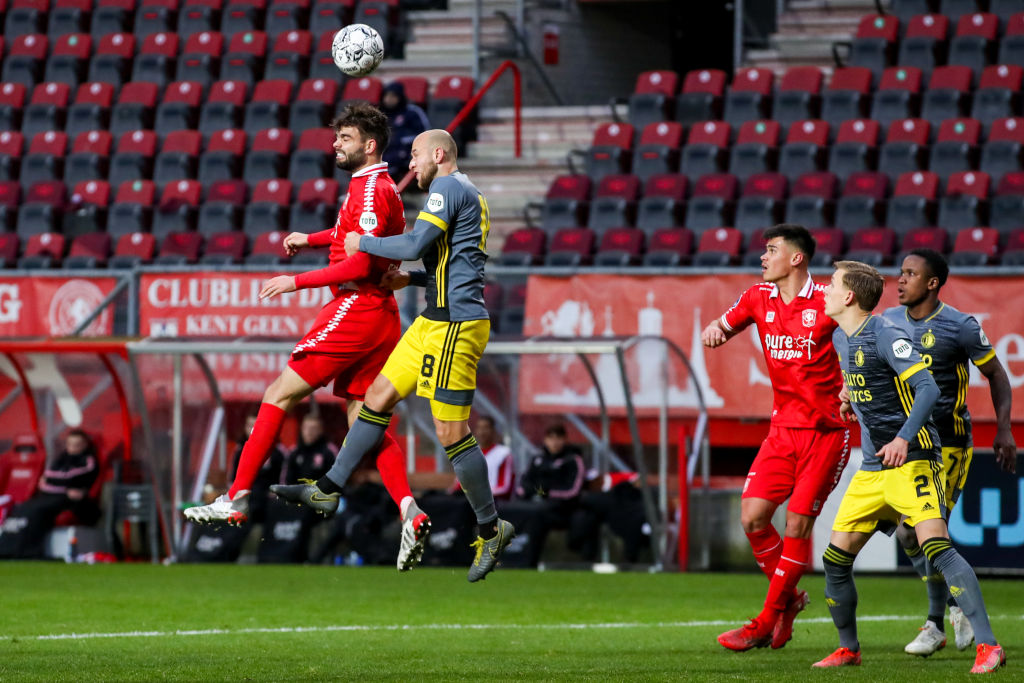 In the battle for fourth, Utrecht grabbed three important points after beating Heracles in the final minute of the game 1-0. Vitesse played AZ at home and in a very open game both teams had multiple chances to open the scoring. The issue was accuracy, however, as only one shot from 29 managed to hit the target. This resulted in yet another 0-0; the point elevating Utrecht to third in the league.