Caitlin Clark.
All self-respecting college basketball fans ought to know this name. Record Setter. Myth. Legend.
These are other appropriate names for Ms. Caitlin Clark. Not only has she set tournament records, women's basketball records, and all NCAA D1 basketball records (yes, women's and men's!), but she is a role model for young girls, she's bringing attention to women's basketball, and she's bringing the Madness of March! Looking back on her short basketball career, she's been building up to this point since the beginning.
Destined for greatness
In her freshman year, Clark racked up 799 points and 214 assists – both ranking first across the entire NCAA. Throughout the season, she recorded nine double-doubles and one triple-double. Her exploits earned her countless awards, including Big10 Freshman of the Year. She was also the first ever freshman in the Big10 to earn an ESPN National Player of the Week award (Dec. 14).
Clark took the legend of the 'sophomore slump' that plagues so many college athletes and kicked it into the long grass. In her second year, she started all 32 games. For the second year running, she recorded the most points in the Big10 and NCAA (893), shooting 45.2% from the field and 33.2% from three.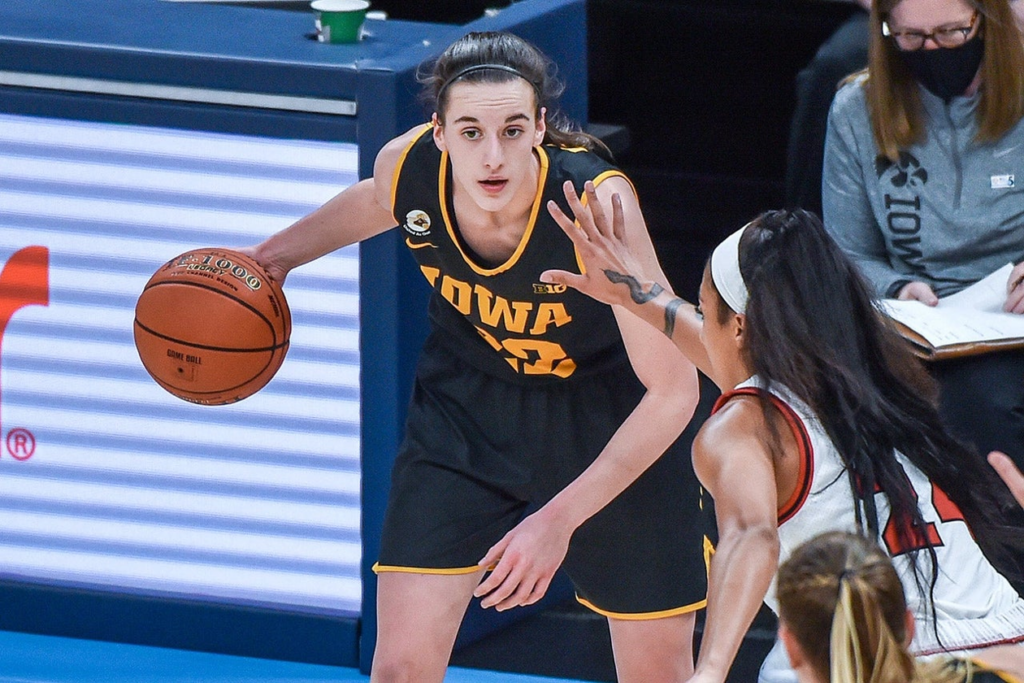 Across the season, she became the eighth player in NCAA history – and the first women's Big10 player – to reach 1,000 career points. In doing so, she became only the second athlete to do so in 40 games or less in the last 25 years.
She added – among many others – Big10 Player of the Year, Big10 Tournament MVP, and Big10 All-Tournament Team honors to her growing list of individual awards. Clark also became the first player to ever win the Dawn Staley Guard of the Year award in consecutive seasons.
An elite season from an elite player
Caitlin Clark is aging like a fine wine. She gets better each passing year. This season, she's started 36 games, and she's in the running for just about every possible national and conference award. She's already won – among others – six Player of the Week awards this year. By the end of this season, there will be a long list of accolades to mention next to Caitlin Clark's name.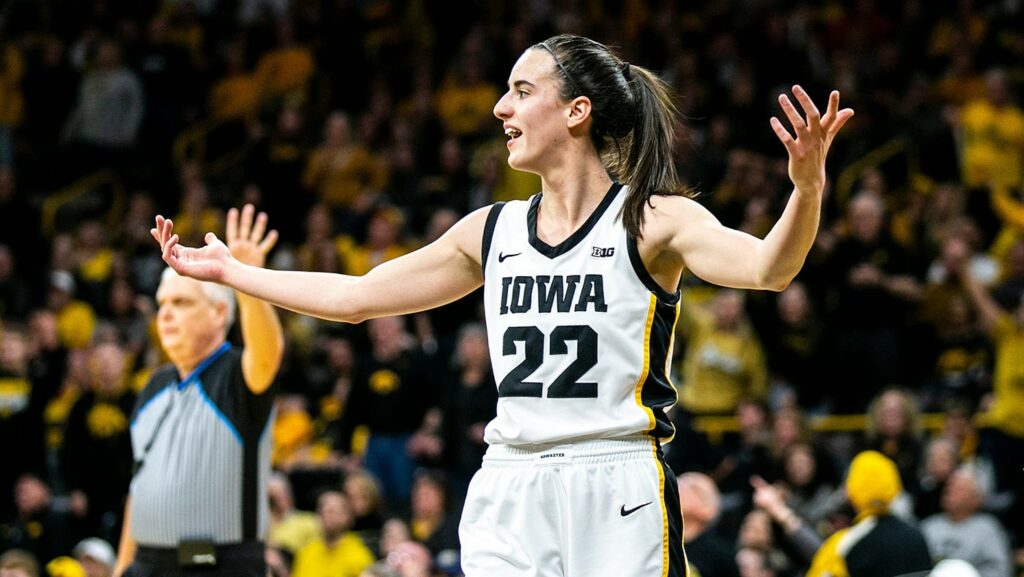 Clark has amassed 984 points already this season – that's second in the NCAA and first in the Big10. In her 75th career game, she passed 2,000 points, making her the joint-fastest women's player in NCAA history to reach such a milestone. She's on an 87 game-streak for double-figures in points, a NCAA Division I best. Clark also sits first in the NCAA this season for assists – reaching a total of 311 – around 8.6 per game.
Her junior year has been all about the triple-double. Before March Madness, she became the first person to record a triple-double in the Big10 championship game – just the third player to have done so in any conference championship game. In the Elite Eight, Clark achieved greatness, becoming the only Division I player (men's or women's) to have a 40+ point triple-double in NCAA history. In a staggering 19 games, Caitlin Clark has put up 25+ points, 5+ rebounds and 5+ assists this season. No other player has achieved that on more occasions.
All roads lead to Dallas for Caitlin Clark
In the four NCAA Tournament games, she has more points per game (30), more assists per game (11), more steals per game (2.5), is averaging more points per 40 mins (33.2), and has a higher effective FG% (64.6%) compared to her regular season stats for this year.
The numbers speak for themselves. A showdown between Iowa and South Carolina is the game we all wanted. In Clark and Aliyah Boston, it'll pit two of the best players in college basketball against one another. If Iowa can get past Dawn Staley's 36-0 Gamecocks then Caitlin Clark will have a huge role to play. But in doing so, she'll cement her legacy as one of the best players we've ever seen at the NCAA Tournament.
Caitlin Clark and the Iowa Hawkeyes match-up against the #1 overall seed, South Carolina Gamecocks, on Friday night. Be on the lookout for our Final Four women's preview, coming soon. 
The Playbook is powered by Genius Sports, the exclusive distributor of Official NCAA Data. Our NCAA LiveStats solution is courtside throughout March Madness, capturing location and statistical data for every play in real-time – including the Sweet 16.