Last weekend was a dream homecoming for Timo Werner, as he returned to RB Leipzig in emphatic fashion. Does he make Leipzig a title contender? 
In case you were checking out some old caves and had no connection to the latest football news, you may have missed the superb homecoming for Werner back at the Red Bull Arena at the weekend.
Hello again, @RBLeipzig! TW11 is back ✍️😅 pic.twitter.com/uS1i5S322g

— Timo Werner (@TimoWerner) August 9, 2022
A trip down memory lane
The 26 year old picked up where he left off two years ago by scoring on his second debut for the club against FC Koln which put his side into the lead. His goal came from 30 yards out, including a patch of bad goalkeeping from Koln's Marvin Schwäbe. It was followed by a duel-attack we thought we'd might never see again, of Werner and fellow forward Christopher Nkunku, who made it 2-1 in the second half. The game however ended two apiece.
The one thing we love about this time around the start of the European football season is to see new faces at their new clubs just to see what they are all about.
But we also see old faces go back down their very own memory lane to bring back some of their finest moments in a certain shirt. Klaas-Jan Huntelaar back at Ajax, Paul Pogba returning to Juventus, Cristiano Ronaldo playing at Old Trafford – it gives you that extra excitement it's refreshing to see a player giving back to a club that did so much for them.
Welcome back to Timo Werner, Bundesliga! 🌪️#MD2 | #Bundesliga pic.twitter.com/54wo4oxbXD

— Bundesliga English (@Bundesliga_EN) August 13, 2022
For sure, Werner brought home some happy faces when returning to the Leipzig fortress last weekend. His homecoming goal was Werner's 79th Bundesliga goal in 128 appearances for Leipzig. No other player has more than 40 for the club in the top flight – the closest to Werner is teammate Yussuf Poulsen with 40 Bundesliga goals. The Danish international was unavailable in the draw to Cologne due to injury.
The goal itself from the German was a rarity as it was only the seventh time he had scored from outside the box out of his 96 Leipzig goals.
Could Werner's arrival boost Leipzig's title chances?
In Julian Nagelsmann's final year, they finished as runners-up to Bayern Munich in the 2020-21 season of the Bundesliga, missing out by a big gap of 13 points.
It marked the club's second ever time of finishing second in the top German division since their debut Bundesliga season in 2016.
The finish showed how far Leipzig had come in their vision to dethrone Bayern Munich from their usual spot over the past decade. The target may have not been achieved over the last 2-3 years but it is fair to say they have had some downs as well as ups.
The departure of Werner in 2020 to Chelsea was a hard one to swallow as he scored 28 league goals and also assisted eight goals for his team mates. How can you replace a season performance like that so quickly?
Then, last summer, Nagelsmann turned to the dark side, (from Leipzig fan's perspective), by becoming Hansi Flick's successor at Bayern Munich before signing one of his ex-colleagues Marcel Sabitzer. In the two years of Werner and Nagelsmann departing, The RB could only find the net 60 times in 2020/21 (Bundesliga only) before scoring 72 goals during the 2021/22 season.
This season, however, could be a different story altogether.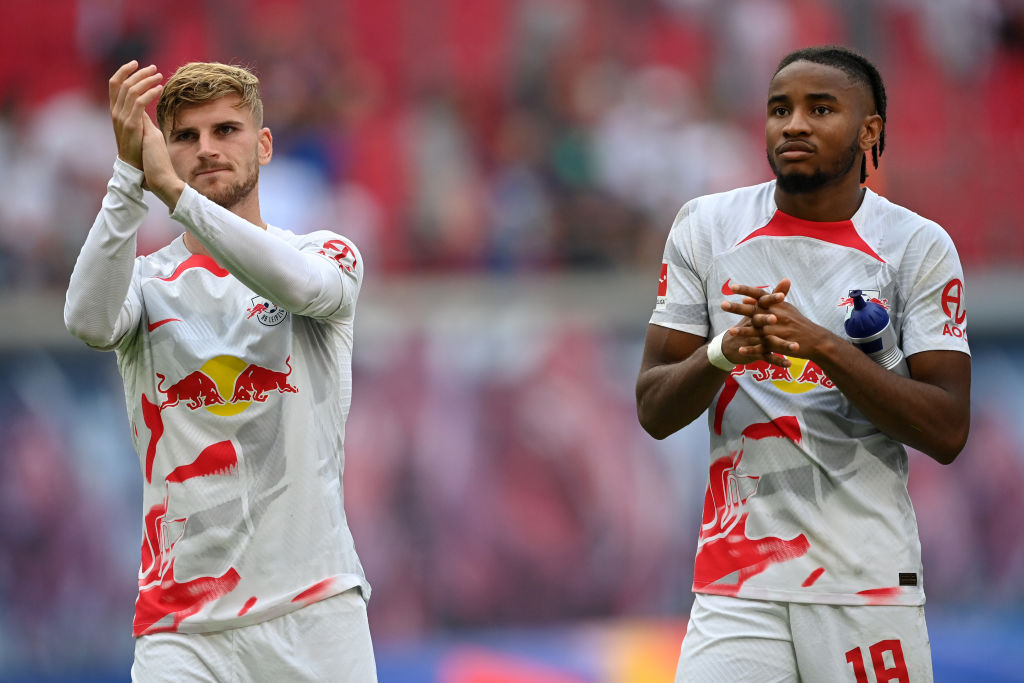 The breakout season of Nkunku has seen him ascend to one of Europe's most exciting players. He reached his first double digits of Bundesliga in a single season last year by reaching 20 along with 15 assists and already into the new campaign, the Frenchman has a couple of goals and a pair of assists.
Pairing Werner and Nkunku was surely one of the driving factors behind the transfer. Against the high defensive lines deployed in the Bundesliga, Werner has the potential to cause chaos. Add in Nkunku's prowess in front of goal, and his instinctive movement, and Leipzig could well run Bayern Munich very close this year. Watch this space.