As the BNXT League prepares for the drama of the playoffs, there are just a couple of matchdays left for teams to make their mark. Here's how they're currently shaping up:
🧐 @FILOU_Oostende, @KangoeroesB & @ZZLEIDENBASKETB secured their spot in the (BE & NL) #DomesticPlayoffs Semi-Finals!@spiroubasket & @Aris_Leeuwarden will play the quarterfinals.

Read the full overview now on https://t.co/QFaDpebcGP pic.twitter.com/YuEFhVnXLm

— BNXTLeague (@BnxtLeague) April 25, 2022
Bears maintain home court advantage
Leuven Bears are still undefeated on their home court against the Dutch teams. This weekend, the highest placed Dutch team – Leiden – paid a visit to Leuven. In Leiden, it was a comfortable 95-66 win for the home team.
In the first quarter there was not much difference between both teams, but Leiden missed all six of their 3-point attempts. Leuven didn't fare much better and the margin was always within four points. Leuven won the quarter with a small lead of 18-17.
In the second quarter a slight gap began to develop, as Leuven started increasing their marginal gains in the paint to score points. Leiden closed a gap of seven points to 36-33, but Leuven replied with another 4-0 run to make the difference seven again, as the teams headed into half-time.
After the break, the Bears were unleashed and immediately led by 16 points after two minutes – an incredible start to the second half. Leiden were able to come back to eight points, but their resistance broke after this. Leuven's quality was simply superior and after Q3 they had a 64-46 lead.
Jhonathan Dunn played an impressive role for Leiden, scoring 21 points in total. But his performance couldn't prevent Leuven in further extending their lead. By the end of the game, Leuven reached almost a 30 point lead, going on to win  86-57.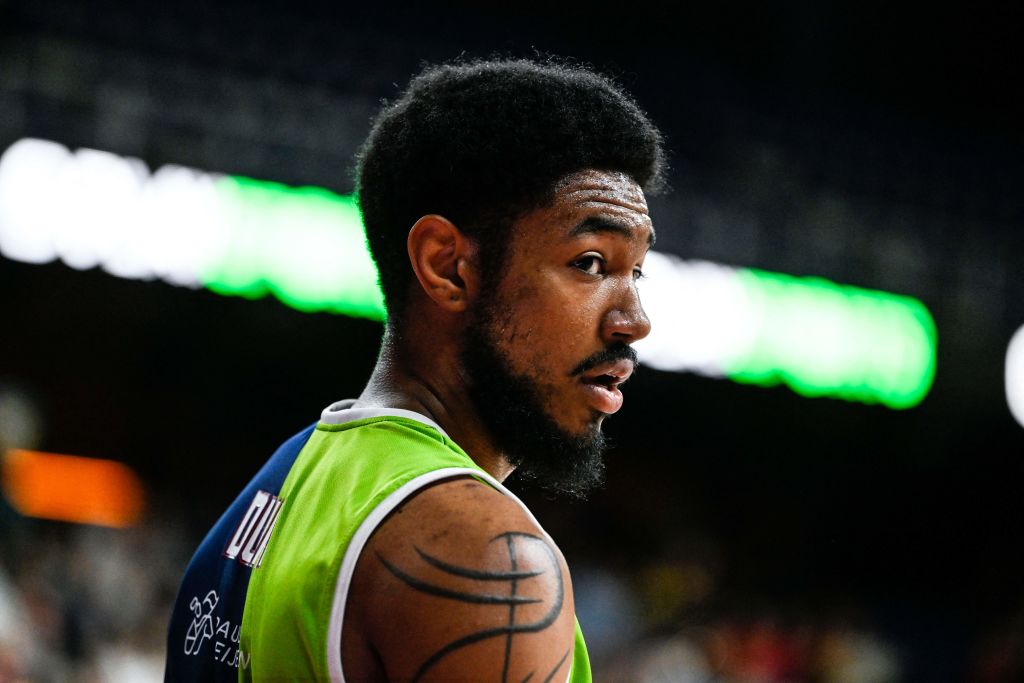 It's an impressive rise for Leuven, who started this second phase in 9th place. With just one more week until playoffs begin, they now find themselves in 4th spot.
Oostende searching for new rhythm ahead of playoffs
Despite winning each of their home games in the BNXT league so far this season, things aren't going as smoothly for Oostende as they were before. They hosted Feyenoord at the weekend, who had previously not won a game in the entirety of the BNXT second phase. Earlier in the week, Levi Randolph was outstanding for Oostende, picking up 32 points.
Great performance by @LeviRandolph20 for @FILOU_Oostende vs @LandstedeBasket gets him the #MVP of the Week title in #EliteGold ⚡️🏀

Check his highlights on https://t.co/fU8imprBbB 👉🏾 https://t.co/61rhrQW3j4 pic.twitter.com/6nM6mE4Td6

— BNXTLeague (@BnxtLeague) April 24, 2022
Despite Feyenoord's poor record, they gave the home side a mighty scare in this game.
In the first quarter, both teams displayed good offense and the game tied five separate times throughout the quarter. Oostende had slightly less turnovers and won out Q1 by 25-24. The game continued on the same footing in the second quarter. Again, the game was tied five times, with multiple lead changes. At halftime the score was 47-47 and Feyenoord remained in a good position to cause the upset of Oostende.
In the third quarter there was still not much difference, although Oostende was slightly more fluid in attack. Close to the end of Q3 the score was 65-64, when Feyenoord had a major setback as captain Jeroen van der List injured his ankle. This turned out to be a key moment for the rest of the game. Feyenoord kept up with Oostende for the opening minutes of Q4, before Oostende executed an 11-0 run and went on to win 96-81.
Despite the loss Feyenoord can be happy with their performance. The opposite is the case for Oostende, who will be concerned that their form heading into the BNXT playoffs is not where they would like it to be.