Tomorrow sees the first set of playoff fixtures played in the Mexican Liga MX, as eight teams look to fill the four remaining Apertura quarter-final spots. Our preview will give you all you need to know ahead of a massive weekend: a look at a wide-open set of games; a breakdown of the biggest fixture; and a look beyond this round to see who will be hoping to get their hands on the title.
Liga MX – As it stands…
The quarter final places are currently half-filled; those that finished in the top four of the regular Apertura season have occupied a spot each. The next eight teams – those that finished from fifth to 12th, face each other in a single-leg knockout tie;  The four winners occupy the remaining quarter final spots. Therefore, thanks to a recent format change, you could in theory finish 12th in the regular season and still go on to win the league!
Last season's Clausura winners Cruz Azul actually finished fourth before putting a run together in the knockout stages and clinching the title. The Apertura regular season was wide open, particularly outside the top four, where just four points separated Nexaca in 14th and Santos Laguna in fifth. Even in the goalscoring charts, the top seven players each came from a different club. 
¡¡¡Los Horarios!!! 🔥⚽

Ya hay Fechas para los partidos de #Reclasificación del #GritaMéxicoA21

¡Comienza la #FaseFinal!

¡Regístrate ahora en https://t.co/PigIFB93t5 y recibe $400 🤑de regalo para meterle a la #LigaBBVAMX! https://t.co/zKScgtX1Wh pic.twitter.com/DhH2zX3GRZ

— Liga BBVA MX (@LigaBBVAMX) November 16, 2021
This weekend's games
Santos Laguna v Atlético San Luis
Fifth-placed finishers Santos Laguna take on Atlético San Luis who finished 12th and qualified for the knockout stages by virtue of their favourable goal difference alone. San Luis are without a win in seven, scoring a worryingly-low three goals in those games. It's a repeat fixture of the last game of the regular season between these two teams, which produced a 0-0 draw.
GSR Predicts: Santos WIN
Puebla v Chivas Guadalajara
Puebla and Chivas Guadalajara meet in their knockout tie. Puebla arguably finished the regular season as the form team, winning five out of seven of their last matches, conceding just three goals in those games. The form of Uruguayan forward Christian Tabó will be crucial for Puebla heading into this game. His three goals and one assist earned him a player of the month nomination for October. 
GSR Predicts: Narrow Puebla WIN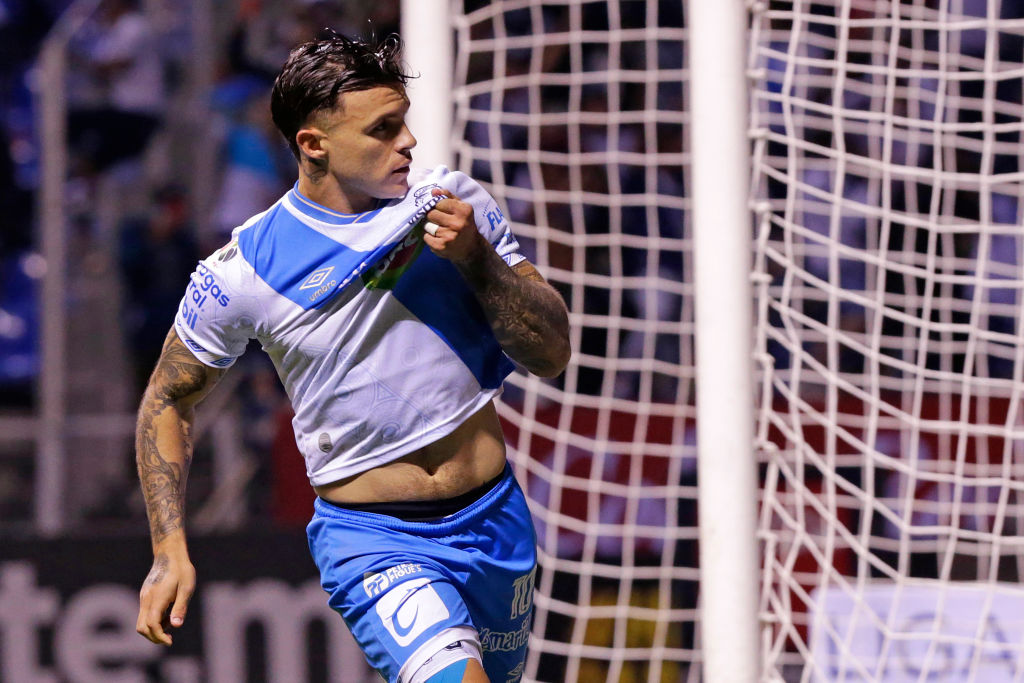 Toluca v Pumas UNAM
Toluca take on Pumas UNAM, two teams in very different form. Despite finishing sixth, Toluca have not won a league game since September the 19th – a streak of no wins in nine. Where Toluca have their early form to thank for qualifying, Pumas' recent run of four wins in six helped their late surge for a qualifying spot. Despite a relatively even head-to-head record: two wins each and a draw in their last five meetings, Pumas carry far superior form into this game.
GSR Predicts: Pumas UNAM WIN
Game of the Weekend: Cruz Azul v Monterrey
The final knockout game of the weekend sees two of Mexico's biggest clubs face each other in a repeat of this season's CONCACAF Champions League semi-final match. On that occasion, Monterrey got the better of Cruz Azul, winning 5-1 on aggregate before going on to win the competition, beating fellow Mexican side Club América in the final just over three weeks ago.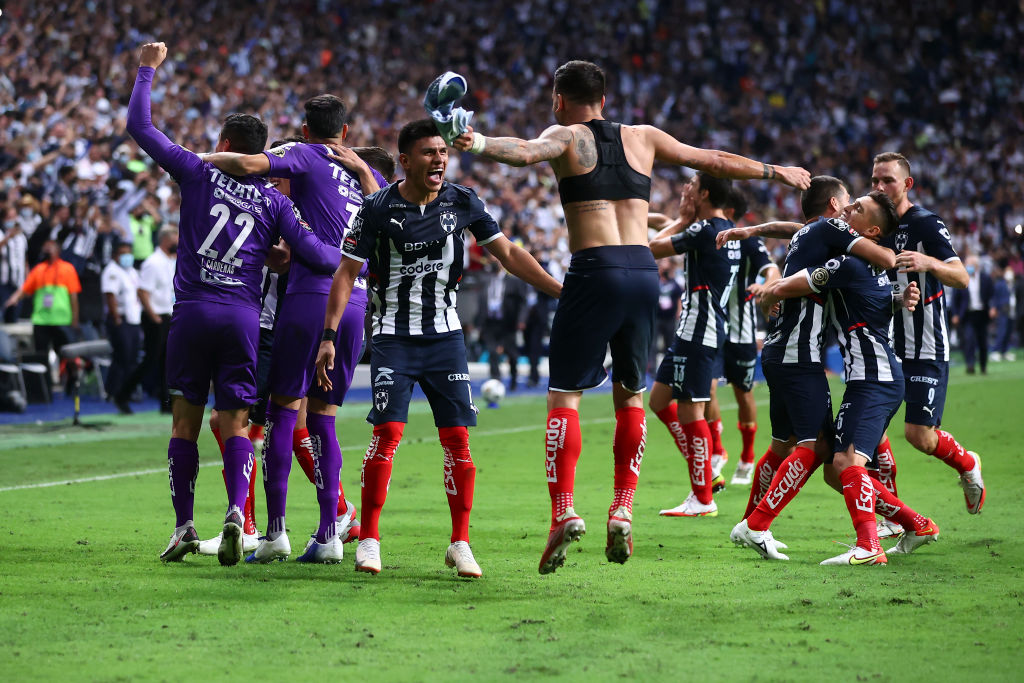 Monterrey's league form, however, has been woeful; they have lost four and drawn two of their last six games. Cruz Azul's has not been much better; they can only boast one win in their last six games. The goalscoring record of these teams isn't great either: both of their top scorers have only managed four league goals this season.
We suspect this one will be fiesty, with Cruz Azul hoping to avenge their unceremonious CONCACAF exit. With the home crowd on their side, and the marginally better form, we've edged them to just about get over the line – but it could go either way.
GSR Predicts: Cruz Azul WIN (too close to call)
A brief look beyond: Are Club América the team to beat?
Watching this round of games eagerly will be América, one of Mexico's largest and most famous clubs. They topped the regular season with relative comfort – finishing six points clear of second place and losing just two games all season.
Right-sided defender-come-winger Miguel Layún's contributions in both attack and defence have earned him a player of the month nomination. His three assists in four games has asserted América's style of play, relying on full-backs to provide creativity.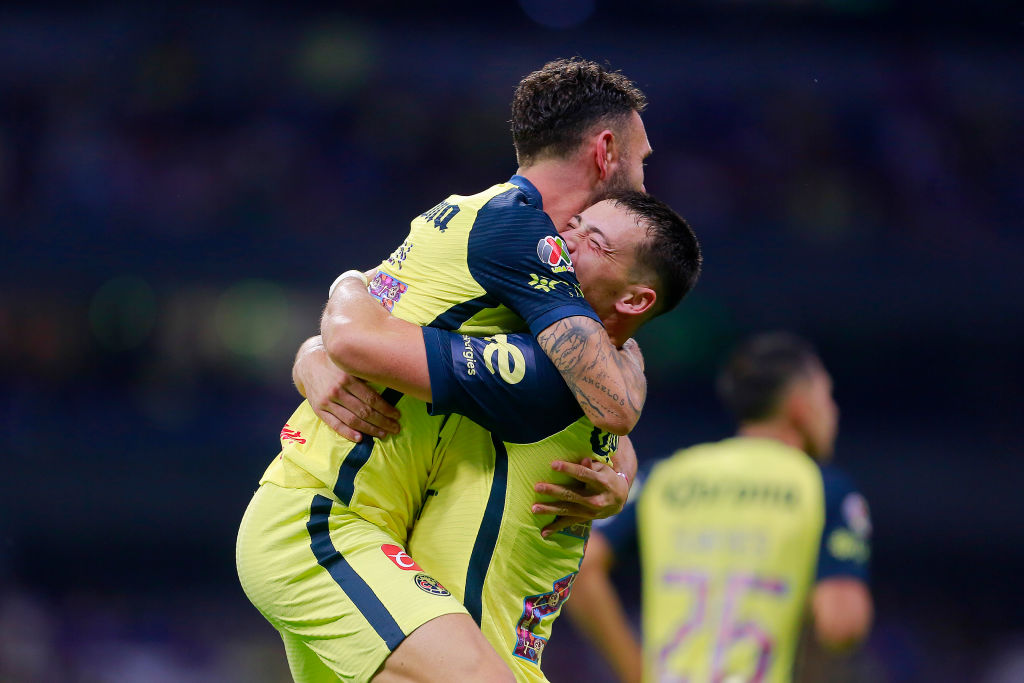 Despite underperforming in the past couple of seasons – their last league title being the 2018 Apertura – América are strong contenders to carry their league form into the knockout stages. Notwithstanding their CONCACAF Champions League final defeat to Monterrey, they will be hungry for silverware and have the players to execute at critical moments.
With a favourable draw and some strong early results, América will be the club to beat. As we all know though, anything can happen in knockout football.