Despite a 3-1 defeat at Old Trafford on Sunday, Arsenal fans will be buoyed by their strong start to the 2022/23 campaign.
Their commendable performance – in a game that could have gone either way – demonstrated a number of trends that suggest the league leaders have unearthed a gritty side to their game.
We've used our player tracking data to pinpoint exactly where their new-found resilience is coming from.
Responding after conceding
Arsenal have maximised their ability to respond to in-game setbacks remarkably well so far this season.
Ødegaard grabs an equaliser for Arsenal! ⚡

"𝙃𝙚'𝙨 𝙗𝙚𝙚𝙣 𝙨𝙚𝙣𝙨𝙖𝙩𝙞𝙤𝙣𝙖𝙡 𝙞𝙣 𝙩𝙝𝙞𝙨 𝙢𝙖𝙩𝙘𝙝" pic.twitter.com/HDVQ2Umrm3

— Sky Sports Premier League (@SkySportsPL) August 27, 2022
In the games they've won but also conceded, Arsenal have responded with an equaliser almost instantly. As the xG timelines demonstrate below, they hit back with a goal in three, eight and one minute periods against Aston Villa, Fulham and Leicester respectively.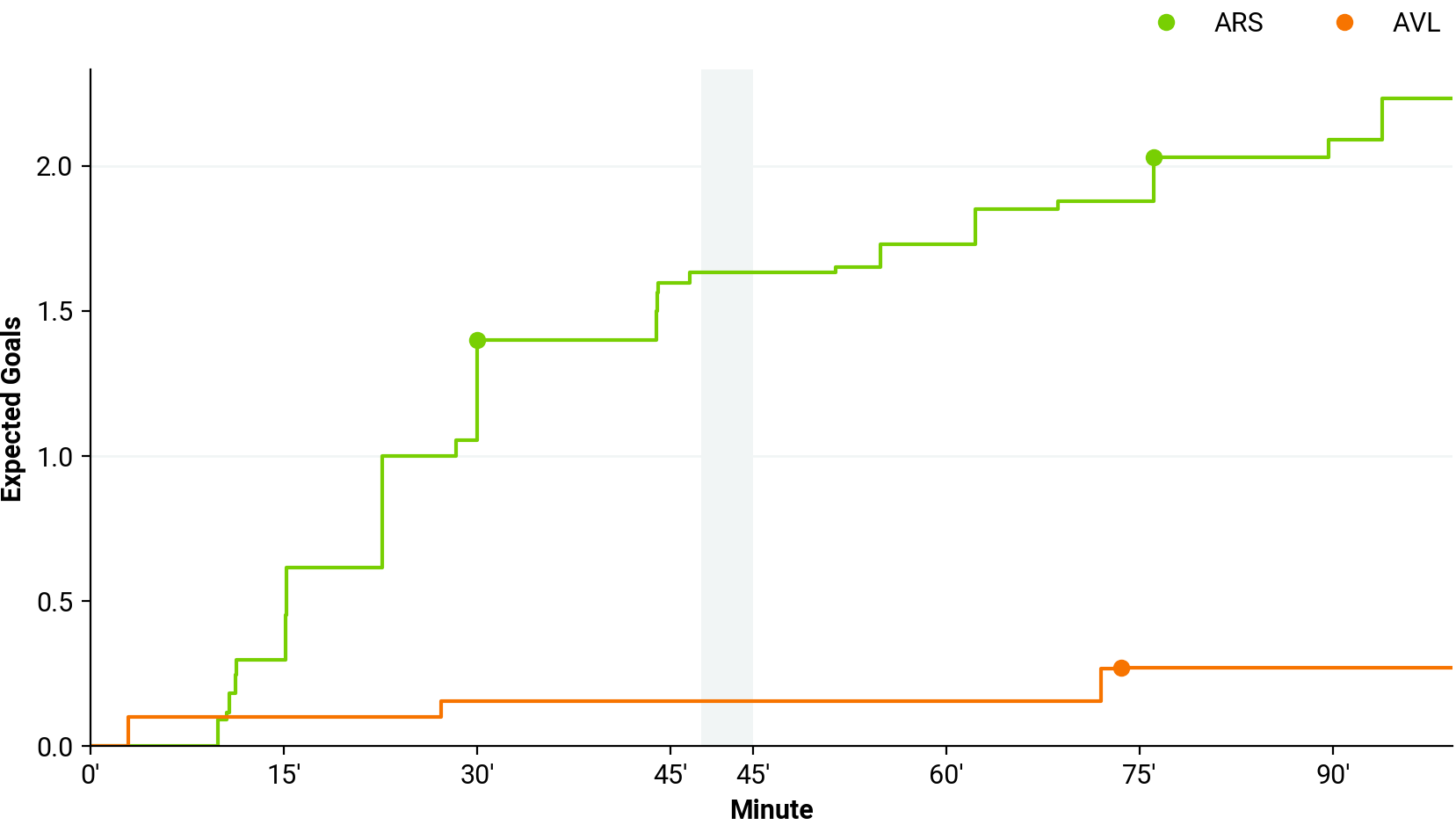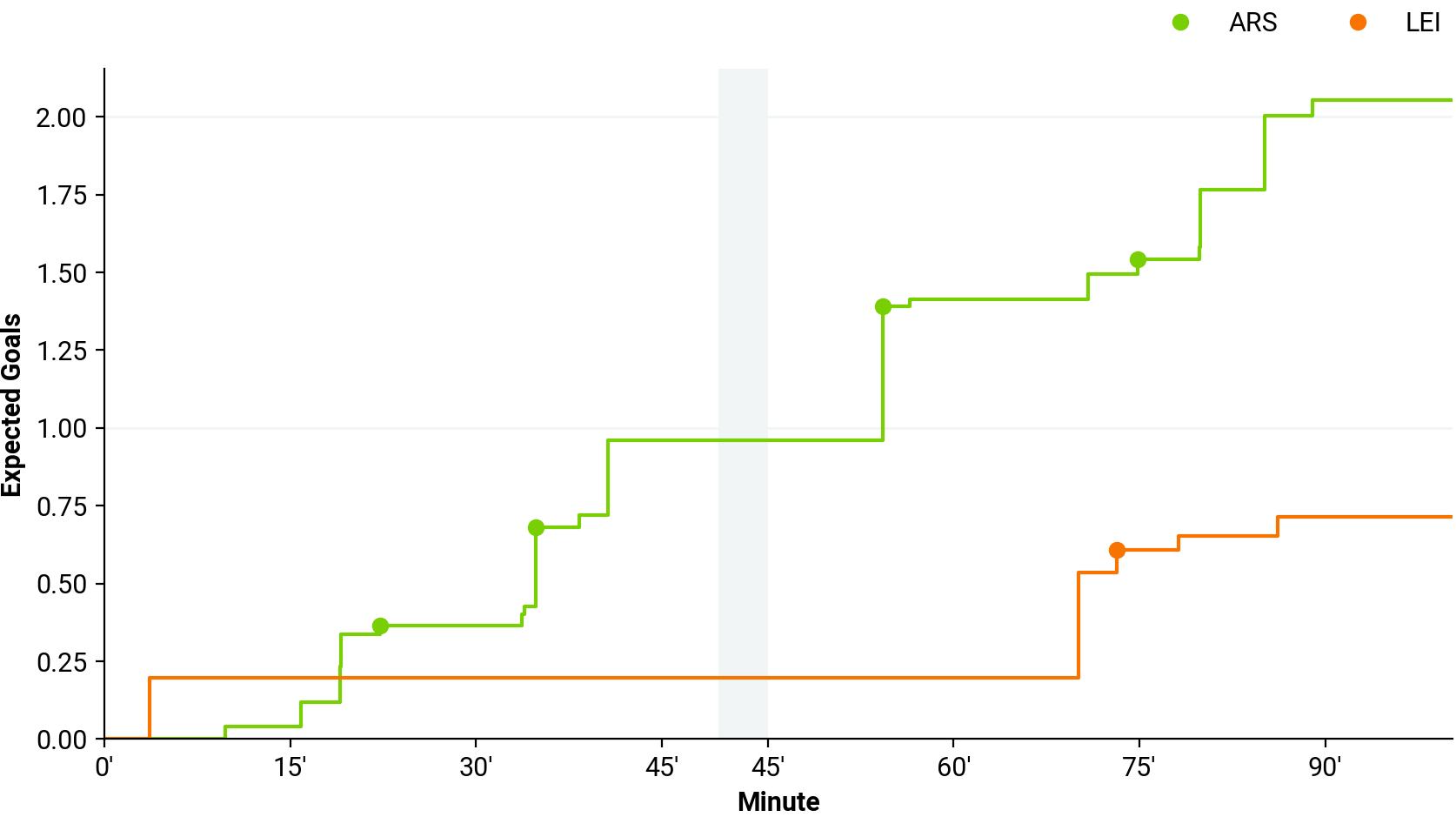 Interestingly, each of these games have been home fixtures. Resilience is often pictured as an intangible quality – something that cannot be measured easily.
But as we'll see below, increased intensity and efficiency at winning turnovers are real metrics which appear to have instilled a sense of belief at the Emirates.
Of course, the exception to the trend was the Manchester United game, which took them longer to respond. But as demonstrated by the timeline, the Manchester United counter-attack was anomalous to overall trend of the game.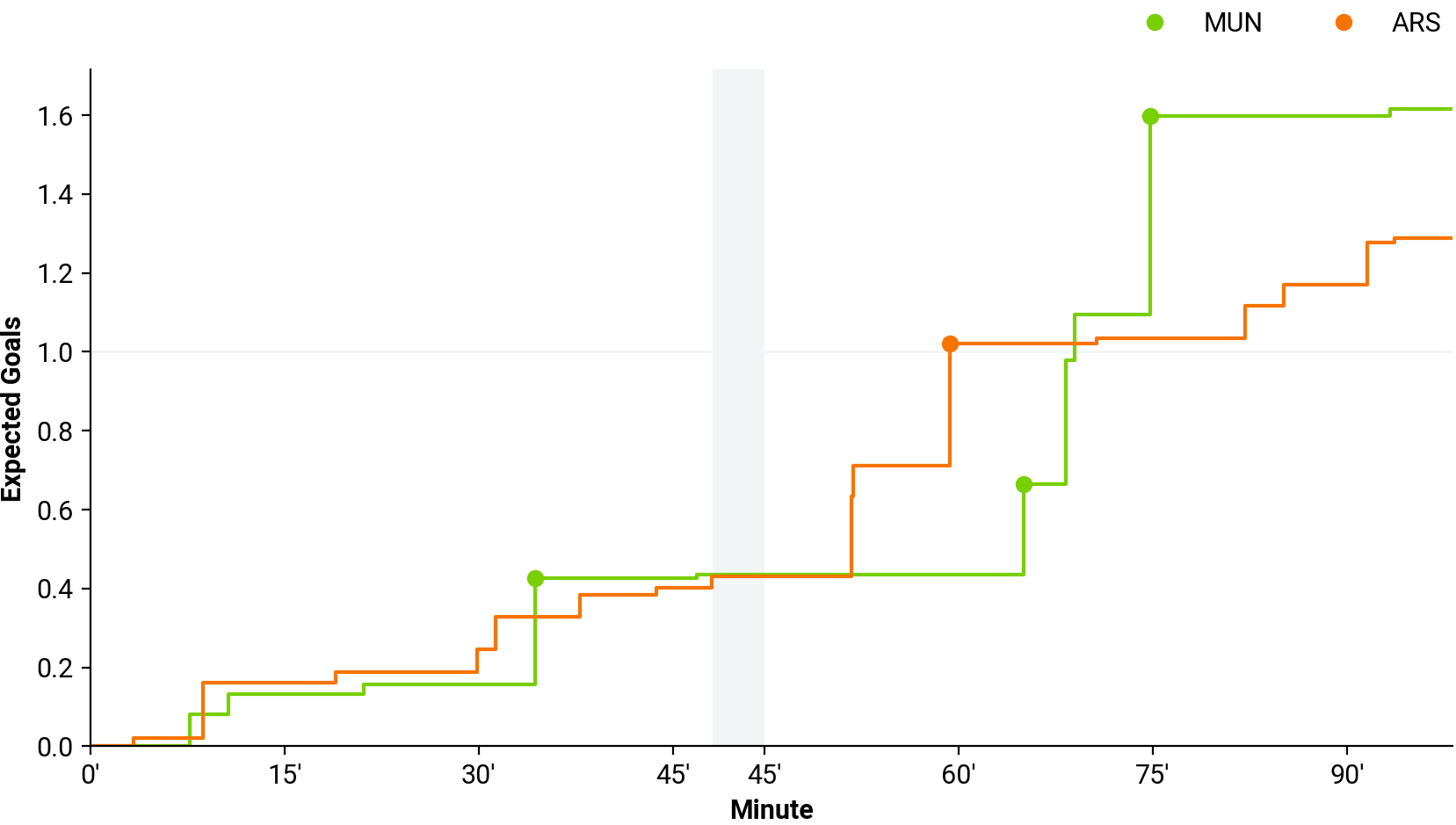 Renewed intensity
A criticism often levied at Arsenal teams of the past, including last year, is that they're too easy to play against. This season, the data over the course of their opening six games suggests that Mikel Arteta has worked tirelessly to make Arsenal more intense without the ball.
As a team, they've covered 492.43 km this season, placing them 5th for total distance covered. They also rank 6th in both distance covered at high intensity and total distance covered at high speed. Martin Ødegaard's performance against Crystal Palace was something of a tone-setter, as his 10.207 km figure continues to be a season-high for distance covered in a single game. Arteta has made it a prerequisite that his players run further and harder than the opposition.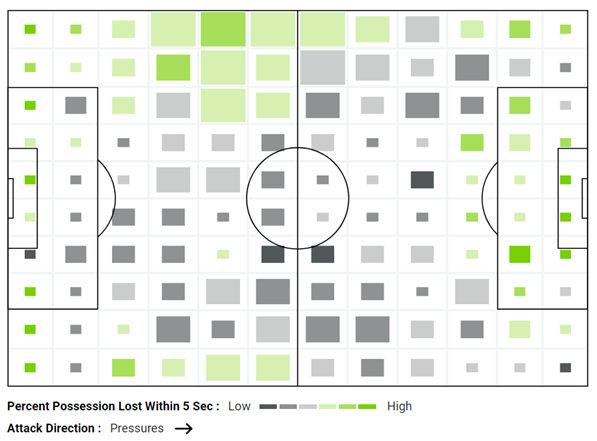 That is not to say, however, that they aren't running smarter, too. They close spaces quickly and effectively, ranking 6th in the Premier League for total distance closed by the press (over 3,380 km). On 83 occasions this season, they've won the ball back within 5 seconds of the first player initiating a team press – the 4th highest rate in the league.
A change in personnel in the backline has also added a new level of vigour this season. William Saliba ranks in the top 1% of Premier League players for turnovers won (59).
Gabriel Jesus: Leading by example
Perhaps the single most transformative factor in Arsenal's new-found determination is summer signing Gabriel Jesus. His phenomenal start to the season has been relentless and eye-catching, and his data suggests he is completely integral to Arsenal's style of play.
WIll @gabrieljesus9 score again this weekend? 🔴 pic.twitter.com/p0GyI0USC7

— Premier League (@premierleague) August 19, 2022
His striking stats are among the best in the league so far this season. His six goal contributions (three goals, three assists) have understandably caught the headlines, and demonstrate his duel threat as both scorer and provider. He sits in the top 6% of players for shots per game (3.3), while also recording 12 passes that have lead to a shot.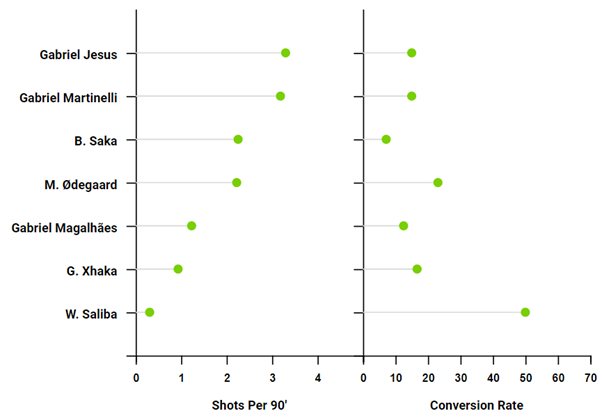 His ability to stretch defenses and wreak havoc with his runs is arguably his best asset. He's made 97 attacking runs (top 12%) so far this season, with 38 of those ending inside the box. He's also made 57 runs into either the left or right channels, moving away from his central position to occupy full-backs and create space for his teammates. He ranks 1st in the league for successful hold-ups (20), and 4th for aerial targets (36). This data in particular is the most crucial; he sets the tone with his intensity, resilience and desire to fight for every ball.
All big money strikers are judged by their goals and assists. But his price-tag might best be justified in terms of his effect on Arsenal's commitment and work-rate.