With kick-off almost in touching distance, anticipation for the 2022 NFL season is at its peak. Which teams will under-perform? Who's getting hot-under-the-collar after a mixed preseason? Which players should have Super Bowl ambitions?
To prove their worth, we asked our team of NFL writers to nail their colors to the mast and make their predictions for the upcoming season.
Each writer is allowed to change their pick for one category each, to be used after the Thanksgiving weekend (Week 12). How many of these picks to do you agree with?
Most Valuable Player
Josh Rattray: Josh Allen
The Bills will be near the top of the league and Allen is primed to move into the top echelon of quarterbacks permanently.
Liam Miller: Josh Allen
I was torn between Allen and Justin Herbert. But I can't help but remember that Divisional round last year, and the Bills crashing out at Arrowhead. Allen had the perfect postseason, and I think they'll have the hunger to go further this year. So I'm going with the Buffalo man.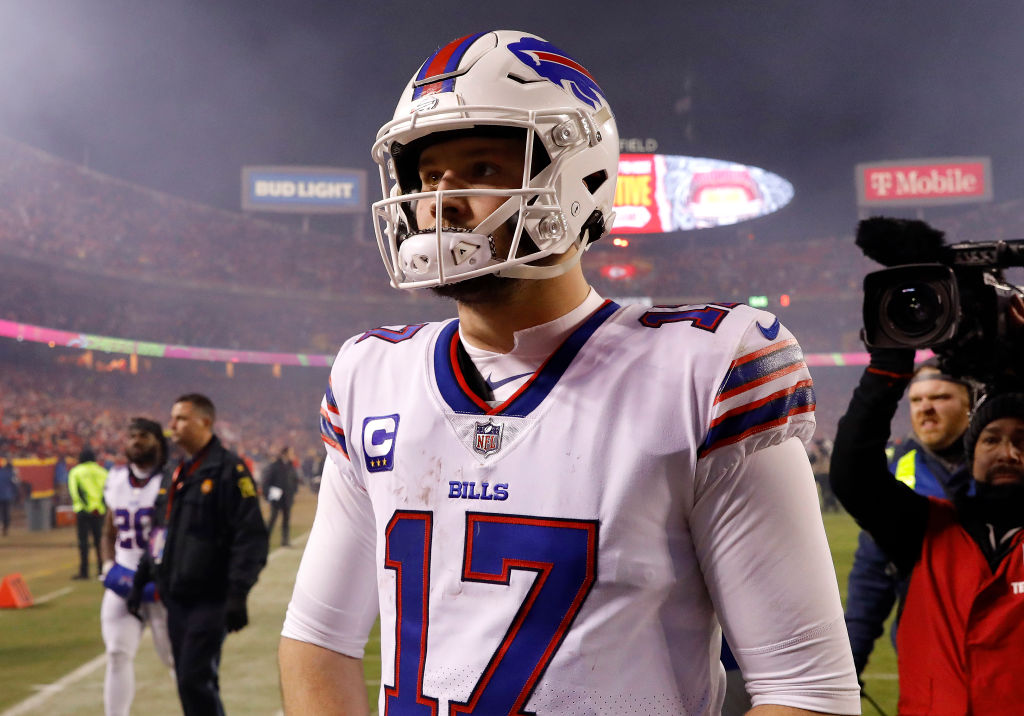 Matt Williams: Justin Herbert
If the Chargers are as successful as I think they will be, it is because of Herbert. MVP traditionally goes to QBs and I don't see Aaron Rodgers winning it 3 times in a row. Herbert is must watch television and will be rewarded for it this year
Liam Bond: Justin Herbert
The AFC is stacked with QBs this year, but out of them all I believe this is the season that Herbert rises to the top. He will take the Chargers very close in the playoffs.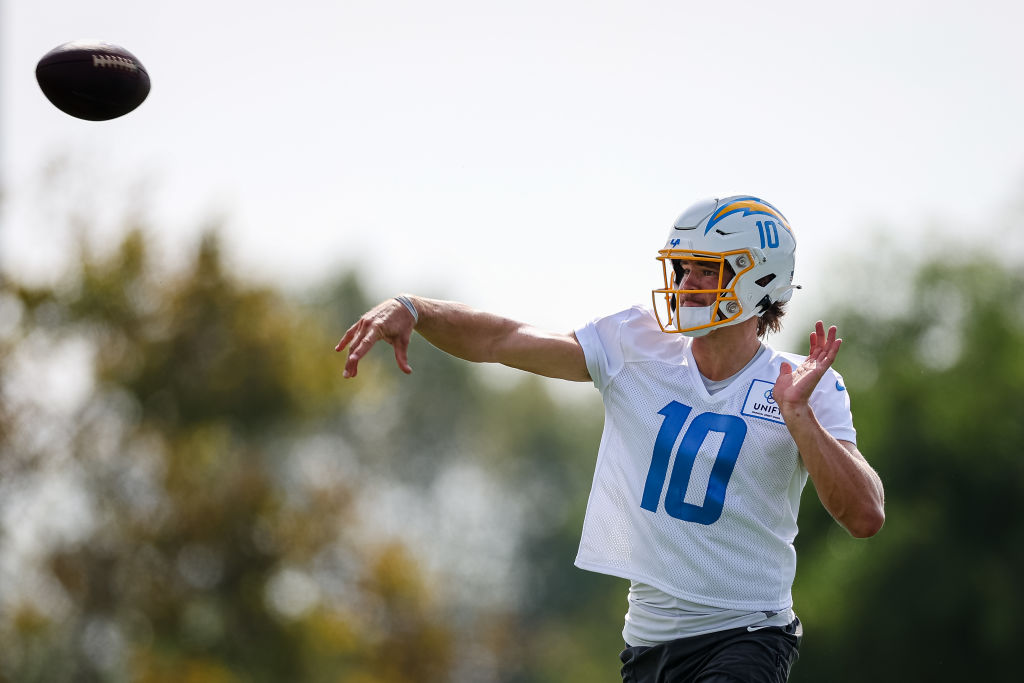 AFC Champion
JR: Kansas City Chiefs
The AFC is deep and I'm going with Mahomes and Reid. But the Bills, Chargers, Titans and Colts will all be tough outs.
LM: Buffalo Bills 
I think the Bills will coast their division, and potentially grab the No. 1 seed. Given the weight of the AFC, they've been handed a very reasonable schedule, and I think they'll make the step up in the playoffs.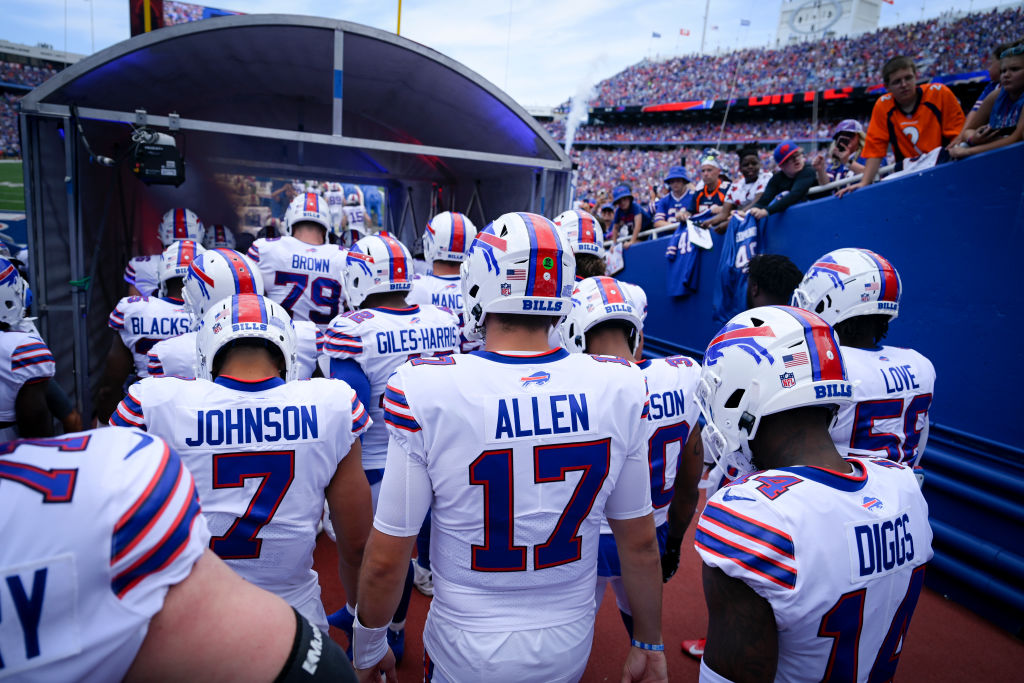 MW: Los Angeles Chargers
It's going to be tough to get out of an extremely loaded AFC West. But once they do, they can grind through the playoffs and will represent the AFC in the Super Bowl.
LB: Buffalo Bills
After the demoralising 42-36 loss to the Chiefs in the Divisional round game last season, surely that will be used as a catalyst for Josh Allen and the Bills to finally act on their hype.
NFC Champion
JR: Los Angeles Rams
Teams that play in the Super Bowl usually stumble the next season (especially the losing team), but this team is loaded and the NFC isn't very deep with high-end teams.
LM: Green Bay Packers
At some point, the Packers are going to get out of the NFC. Yes, losing Adams to the Raiders will hurt, but Aaron Rodgers is in his prime years and smart enough to play off-the-cuff, and their defense is resolute. In a very one-sided division, they could do another 13-win season.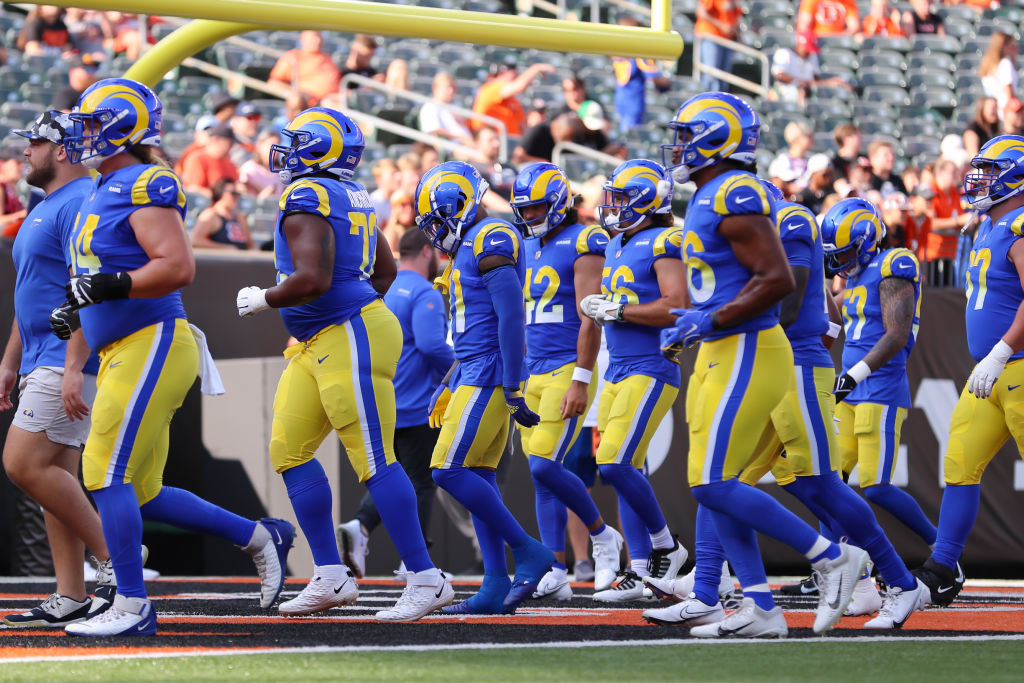 MW: Dallas Cowboys
Cowboys fans may finally be right that this is their year. WR Ceedee Lamb now needs to step up as the number one wide receiver. Concerns about age and health of their offensive line worry me, but if they can stay serviceable the Cowboys have a real shot at going all the way.
LB: San Francisco 49ers
Who can forget Joe Burrow's full break-out season for the Bengals last year. Watch for that to happen again with Trey Lance and the 49ers. This is now his team.
Super Bowl Winner
JR: Kansas City Chiefs
Even with the loss of Tyreek Hill, the Chiefs are always in the mix and Patrick Mahomes is hungry and entering his prime.
LM: Buffalo Bills
Josh Allen is going to win a Super Bowl at some point, so why not now? Arguably their biggest challenge is getting out of a stacked AFC. If they get to the Super Bowl, they'll win.
MW: Los Angeles Chargers
I think the Chargers made all the right moves this offseason to set themselves up for success. Justin Herbert is a stud and a winner, this is the year he follows Joe Burrows path leading the team to the Super Bowl but gets the win.
LB: Buffalo Bills
It feels like now or never is the season for Josh Allen and the Bills. Von Miller joins the defence with a wealth of experience having coming of a winning Super Bowl season with the Rams.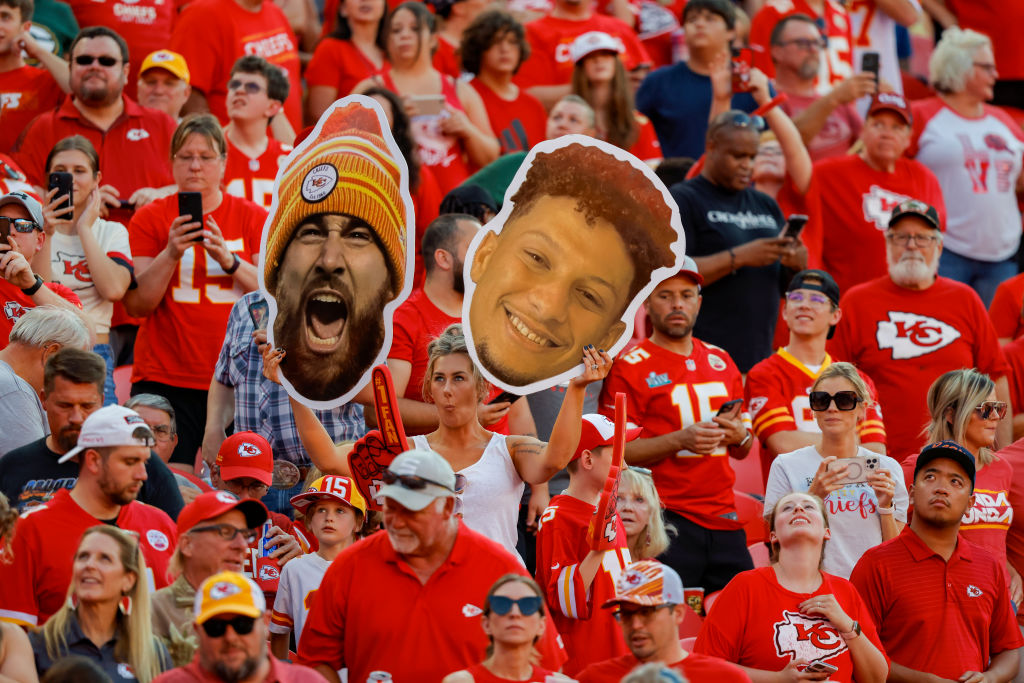 Offensive Player of the Year
JR: Dak Prescott
The Cowboys' playoff shortcomings over the years are well documented, but with Prescott running the show they'll be in the mix again.
LM: Joe Burrow
There might be some bias here, but Burrow has to enter the conversation somewhere. With a strengthened O-Line, Joe Cool will have longer to pick out his weapons. I expect a monster year from him, even if the Bengals fall short somewhere along the line.
MW: Jonathan Taylor
Easy to think a quarterback will win this award, but I'm predicting a QB to win MVP and the league will want someone else to get OPOY. Taylor will benefit from better quarterback play this year and will lead the league in all-purpose yards.
LB: Ja'Marr Chase
He had an outstanding breakout season as one of the best WRs in the league, finishing with 81 rec, 1,455 YDS and 13 TDs. If the Bengals are going to go far again that link up with Burrow and Chase will be a key factor.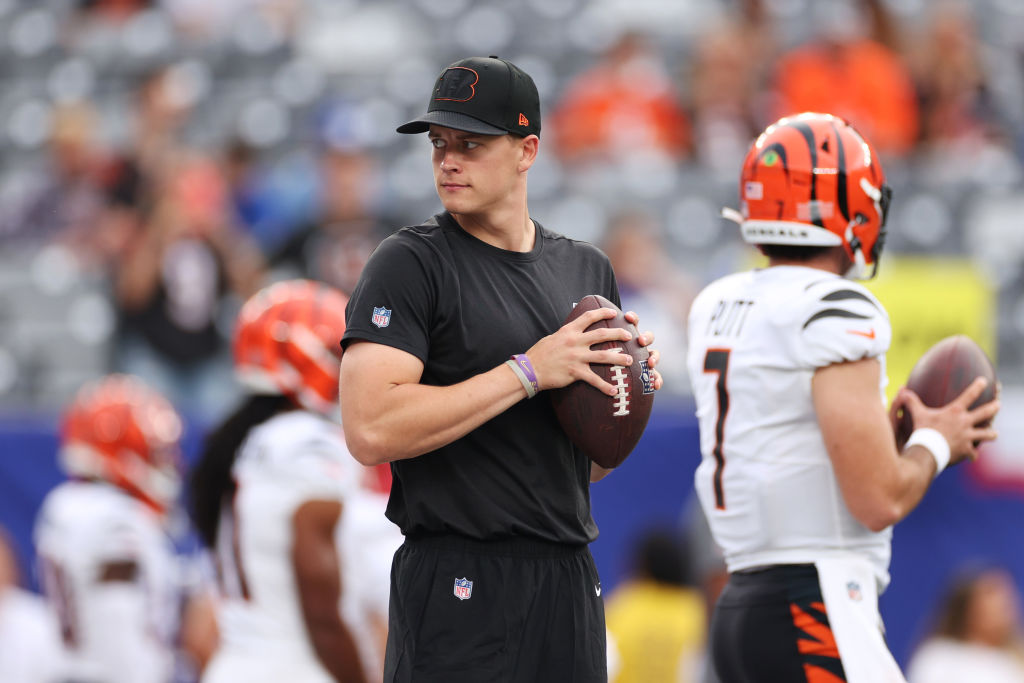 Defensive Player of the Year
JR: Shaquille Leonard
The linebacker formerly known as Darius is the heart and soul of one of the NFL's top defenses, and the Colts should be a tough out in 2022.
LM: Khalil Mack
The spotlight is on the AFC West because of the QB talent, which places added emphasis on the defensive performances. If the Chargers are going to do as well as I think they are, they'll need to get at Mahomes, Wilson and Carr. Mack can help make that happen.
MW: Micah Parsons
If the Cowboys are going to be as successful as I'm predicting, their defense will need to be top 10 in all major categories. Parsons will be the leader if that happens. He nearly won the award as a rookie last year. I'm predicting no Sophomore slump for him and he vaults himself into the discussion as a generational defensive talent.
LB: T.J. Watt
One of the best defensive players in the league. Without him the Steelers would have been lot less likely to make the play-offs last season. He lead in sacks last season and if he can stay injury free, there's little doubting he can repeat that feat again.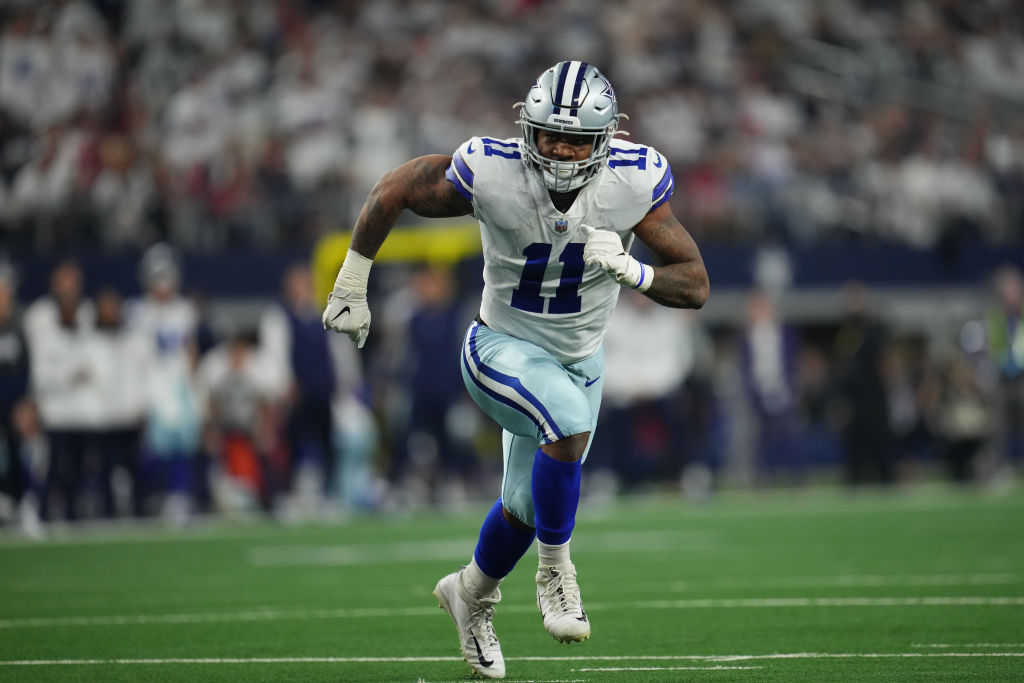 Offensive Rookie of the Year
JR: Breece Hall, NY Jets
Hall's pass-catching ability can help Zach Wilson try to lift a Jets team that is due for some competence.
LM: George Pickens, Pittsburgh Steelers
Pittsburgh are really good at maximizing the production in their receiving core. If Pickett is the starter, and continues to find him, there's enough narrative there to shine a light on Pickens. The buzz around Pickens in the Steelers camp is out-of-this-world, so I'm backing him to have a superstar year.
MW: Breece Hall, NY Jets
There are no stand out quarterbacks in this year's draft that will make immediate impacts. QB Kenny Pickett may start for the Steelers and is rightfully the favorite for this award. However, I like what the Jets have been doing and even if Zach Wilson is out the first few weeks, veteran QB Joe Flacco will help stabilize an offense that only helps Hall.
LB: Kenny Pickett, Pittsburgh Steelers
As a Steelers fan I may be biased, but hear me out. It's the first season the Steelers will have a starting QB that's not Big Ben in over two decades and that slot is well and truly open for Pickett, a Pittsburgh native, to showcase his talent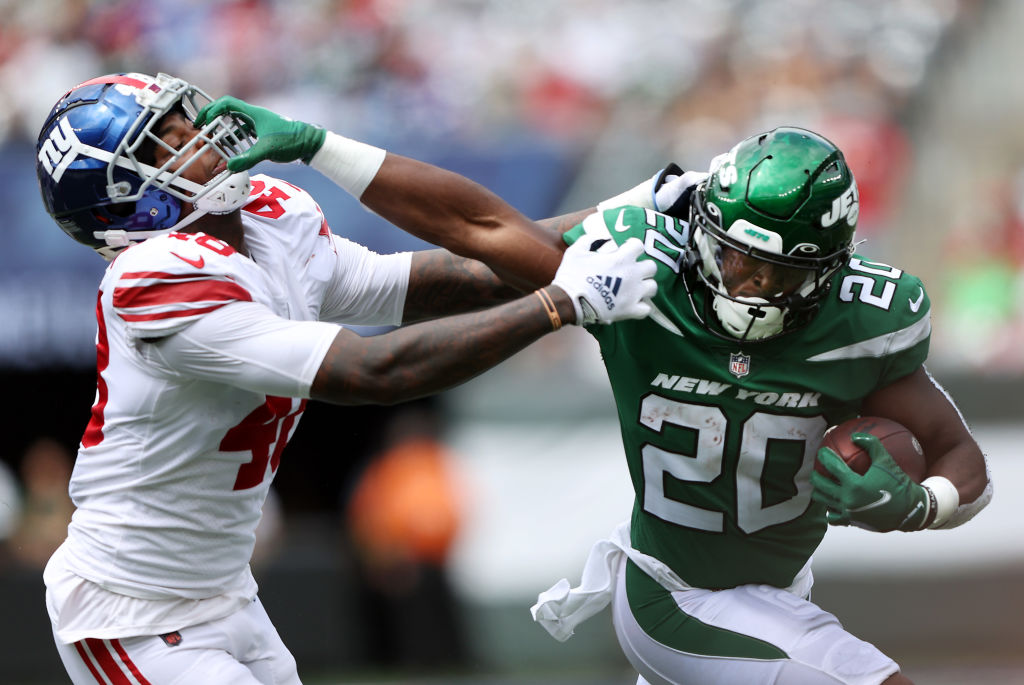 Defensive Rookie of the Year
JR: Kyle Hamilton, Baltimore Ravens
Hamilton was a star at Notre Dame and playing in Baltimore's defense-first culture will allow him to thrive for years.
LM: Aidan Hutchinson, Detroit Lions
He's dynamic and eye-catching, playing in a team that'll highlight his strengths. If his Hard Knocks appearances are anything to go by, Hutchinson looks as NFL-ready as you could possibly be. He makes an impact from Week 1.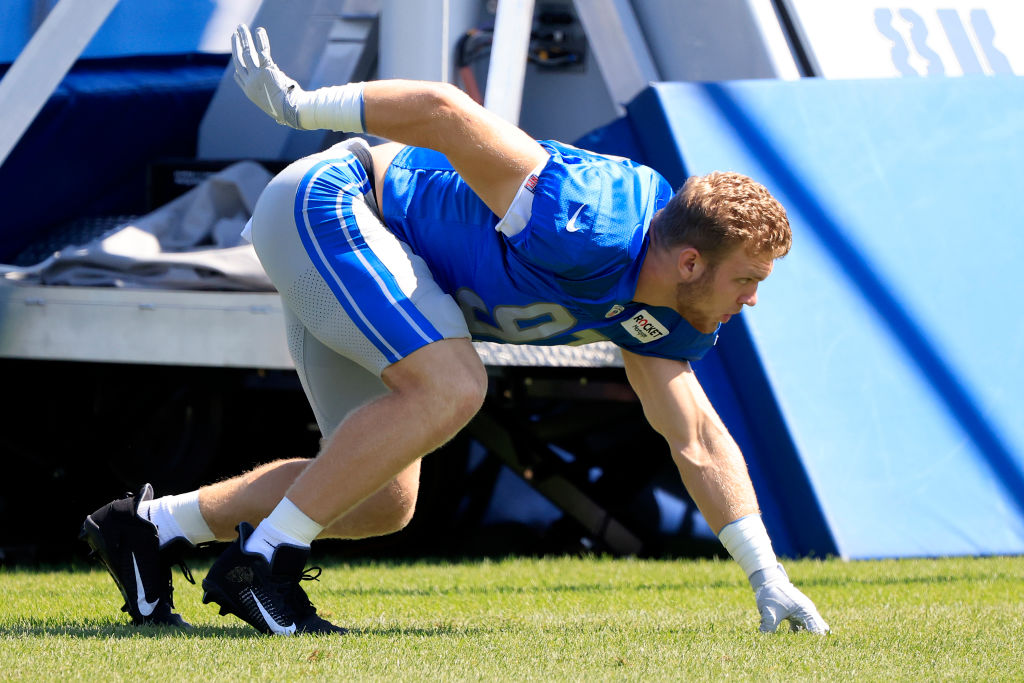 MW: Aidan Hutchinson, Detroit Lions
This story is just too good not to pick. Hutchinson played at University of Michigan and is now on the Detroit Lions whose identity fits his style of play. Defensive ends are some of the biggest impact players on the field and he should be an easy favorite for Defensive Rookie of the Year.
LB: Travon Walker, Jacksonville Jaguars
It's a big season for the Jags and #1 overall pick will be looking to cement the hype surrounding him. He's very young, but raw and hungry for sacks!
Comeback Player of the Year
JR: Juju Smith-Schuster
Coming off an injury and teaming with Patrick Mahomes, Smith-Schuster is ready to return to the monster player he was in 2018 and 2020.
LM: Lamar Jackson
The Ravens are my dark horse to win the AFC. They drafted really well, and had a year from hell in terms of injuries in 2021. Not least to superstar QB Lamar Jackson, who was sensational until his injury. If he has an MVP-worthy year, but can't beat out Herbert or Allen, he could pick this up as a gesture.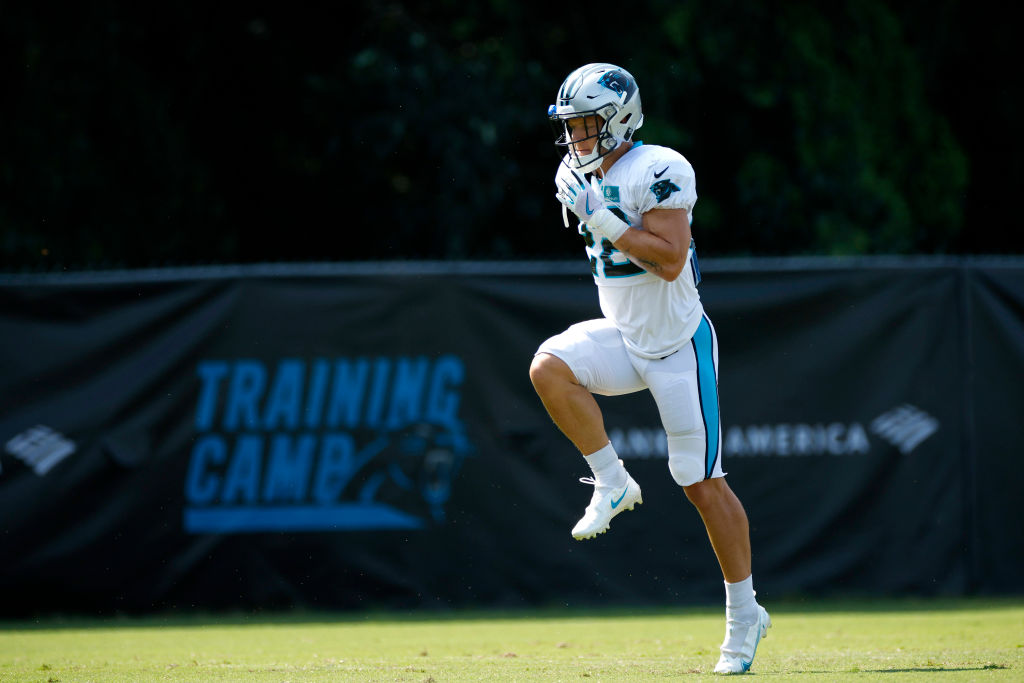 MW: Christian McCaffrey
McCaffrey has had a bad go with injuries as of late, but from what I can see on training camp film he looks sharp. New QB Baker Mayfield will help distribute the ball and find McCaffrey in space. I (and my fantasy team) are banking on McCaffrey to remain healthy and put up good numbers this year.
LB: Baker Mayfield
He was left out to dry by the Browns. One of the most controversial players in terms of ability will be wanting to send a message to many of his doubters. The week one showdown is going to be very interesting between Browns & Panthers and could set the tone for his season.