Alacranes win convincingly
Alacranes de Durango beat Colima 3-0 to maintain their lead at the top of Group 1 in Mexico's Liga Premier division.
Reynaldo Cantu gave the hosts the lead in the 16th minute, before Jonathan Osuna and Jordan de Lira added goals in the second half to seal victory.
Alacranes se mantiene al mando del grupo uno de la @LigaPremier_FMF tras 16 jornadas disputadas con 37 unidades, 31 goles a favor y 12 goles en contra.#JuntosXElASCENSO#PuroVeneno pic.twitter.com/eJGi7znezv

— Club Alacranes de Durango (@AlacranesdDGO) February 16, 2021
---
What it means
It was their third win from their last four, and means they hold a three-point lead ahead of Mineros de Fresnillo.
Alacranes have won 11 of 16 games this season, and are unbeaten at the Francisco Zarco stadium for 12 months. Colima drop to fifth after their third defeat of the season.
---
Rivals keep in touch with the leaders
Mineros de Fresnillo won their seventh straight match (including two penalty shootouts) 2-0 against Mazorqueros to keep in touch with the leaders.
Reboceros de la Piedad hammered Leones Negros II 4-0 to win their third straight match. They have scored three or more goals four times in their last five games and sit third –four points off the top.
---
Top teams win in Group 2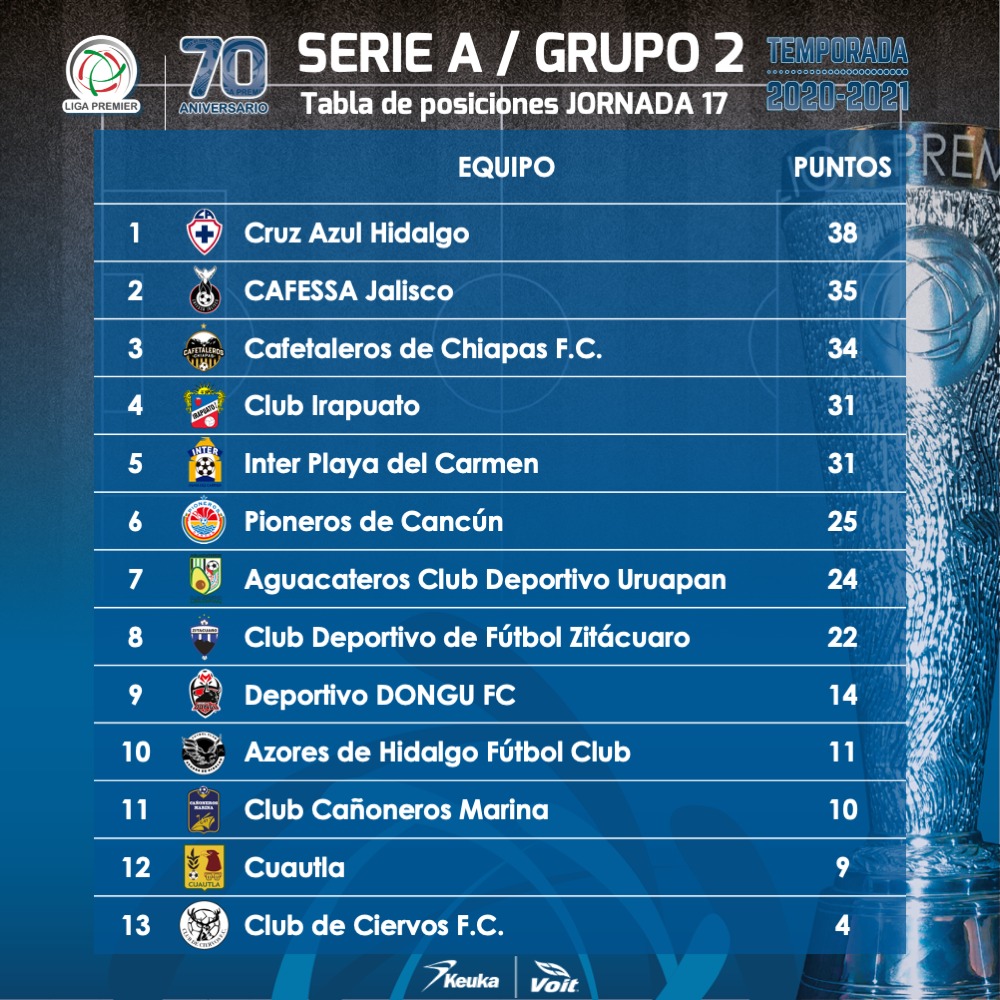 In Group 2, Cruz Azul Hidalgo returned to winning ways with a 1-0 win against CD Cuautla to maintain their three-point lead at the top. The table-toppers have scored 37 and conceded the fewest amount of goals in the division – nine.
Their rivals also won though, including Inter Playa del Carmen who edged past Zitacuaro 1-0. They are second, three points behind Cruz Azul.
Cafetaleros de Chiapas II thrashed Azores de Hidalgo 5-0 and are third, four points off top.