Bamberg added even more misery to a terrible run of form for Bayreuth, after beating their Frankenderby rivals at home. The defeat leaves medi Bayreuth on a run of six straight defeats in the Bundesliga, as their hopes of making the play-offs have become more or less completely non-existent.
Story of the game
The hopes that a local rivalry would add a new lease of life to this Bayreuth side quickly fell away, as the visitors took the lead and didn't trail once across the entire game. At its widest, the margin of difference between the two teams was 20 points.
The first two quarters played out similarly: Bamberg imposing their game on the hosts. They went into half-time with an 11 point lead (36-47) safe in the knowledge that another quarter of the same intensity would win the game.
That is exactly what happened in the third quarter: Bamberg extending their lead by seven, which allowed for them to take their foot off the pedal in the last quarter. Bayreuth can take some consolation in the fact that they cut the lead down to 13 from 18, especially as the game was essentially over by Q4.
WE WIIIIIN! 🔥🔥🔥 Und Akil Mitchell schreit's raus: "DEEERBYYYYSIIIEGEEER!" 🔥🔥🔥

Wir geraten in Bayreuth nie in Rückstand, verteidigen gut und erkämpfen uns diesen wichtigen Sieg! 💪

Danke an alle mitgereisten Fans! Wie immer unglaublicher Support! 📣 #FreakCity #PUMAHoops pic.twitter.com/WSSdIAplCj

— Brose Bamberg (@BroseBamberg) March 26, 2022
Top performers
Bayreuth actually edged the visitors off the glass, picking up 32 total rebounds to Bamberg's 31. The damage was done in FG%; the hosts only managed 41% from the field, which wasn't nearly enough to hold off Bamberg who rose to 54.2%. Bamberg were particularly strong inside the arc, going 20/32 (62.5%). They also went 12/27 from three, which was superior to Bayreuth, who actually had more attempts, going 9/30.
Bamberg's dynamic trio of Sengfelder, Mitchell and Dowe combined for an impressive 51 points, 13 rebounds and eight assists, which anchored the team performance and proved to be too much to handle for Bayreuth.
Martynus Sajus was again the stand-out performer for Bayreuth, picking up 16 points and three rebounds.
What next for Bayreuth? 
There were some spiky words from Head Coach Raoul Korner, which shone a light on how the camp at Bayreuth is coping with this terrible run of form:
"We have not been able to create really clear situations today. There was a lot of one-on-one, a lot of improvisation and then there were also played out, free throws that just weren't hit," he said.
"As a collective, we didn't run the ball enough today, which is also due to the fact that players who normally create these advantages for us are just too busy with themselves at the moment."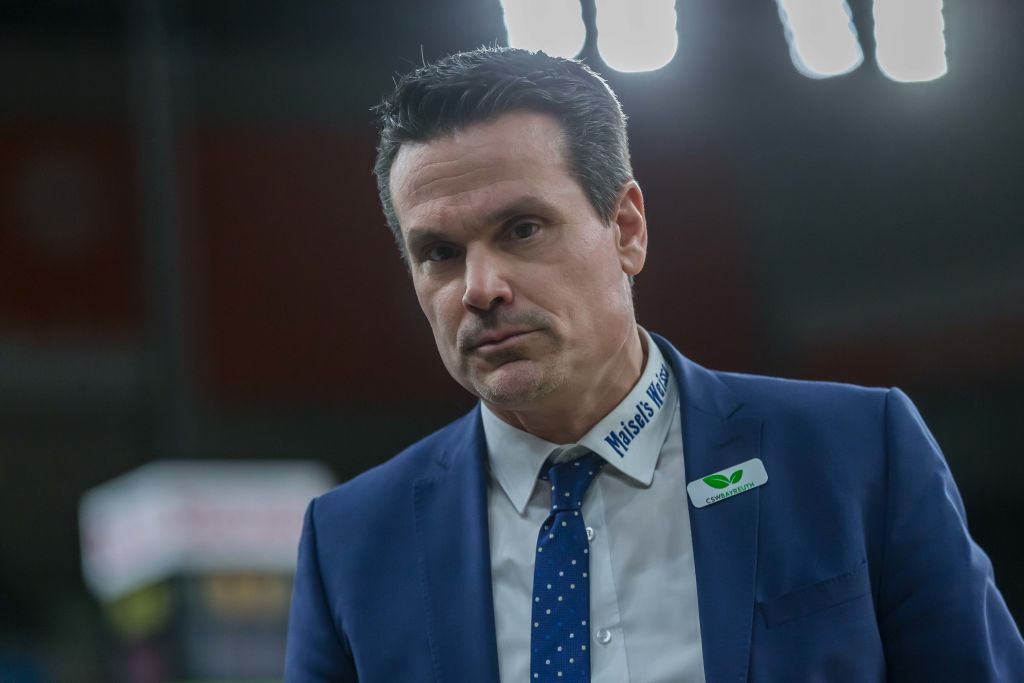 Bayreuth are without a win in the entire month of March and will be hoping that April can bring better success, starting this weekend as they travel to Alba Berlin.