While November is best known for #MACtion on the gridiron, the Mid-American Conference hits the hardwood Monday night as NCAA college basketball begins in earnest. Here's everything you need to know about the new season of MAC hoops.
A Look at the Top Teams
Kent State Golden Flashes
Kent State, led by 2022 MAC Coach of the Year Rob Senderoff, is a popular pick to "carry" the flag this season. That would be star guard Sincere Carry, the league's player of the year who returns after scoring 17.9 points per game last season. Kent State has more than Carry though, returning 10 players and several guys who have been starters. Malique Jacobs is an all-conference caliber player and should form a dynamite 1-2 punch with Carry.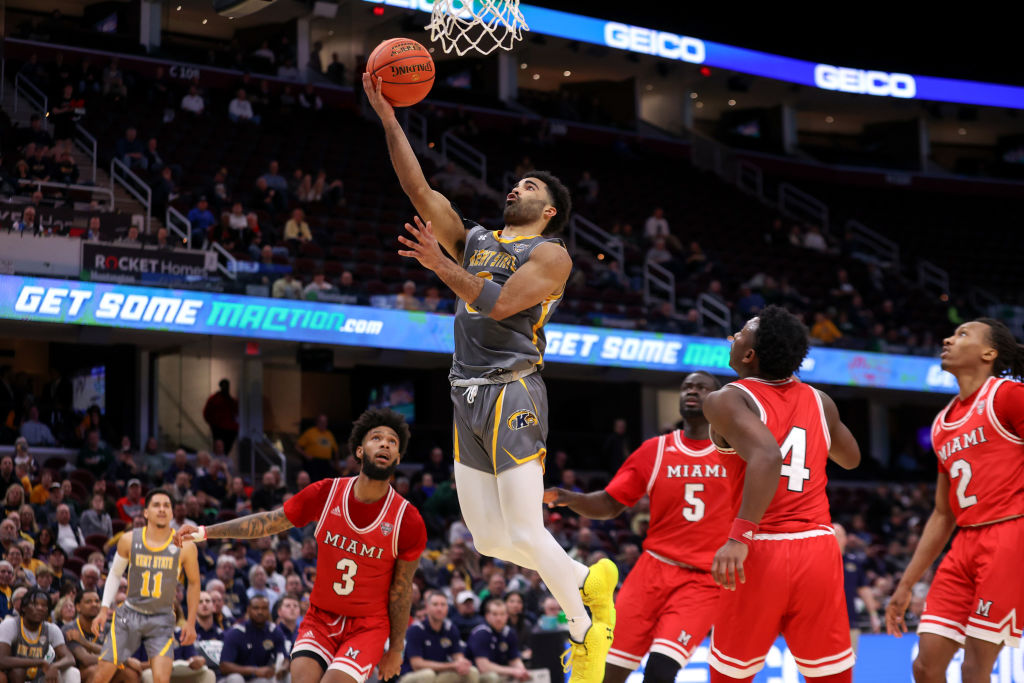 Toledo Rockets
Toledo is always in the mix and should be again this season. UT is 89-40 over the last four seasons but the big prize has alluded the Rockets, as they haven't made the Big Dance since 1980. Toledo is aiming to change that behind star guards JT Shumate and Setric Millner Jr. In all, Toledo returns four starters from last year's regular season championship team along with three impact transfers. 
Akron Zips
Akron played the best in Cleveland last March, taking home the MAC tourney title over Kent State before putting a scare into UCLA in the first round of the tournament. Leading scorer Ali Ali transferred out, but the Zips have double-double machine Enrique Freeman and point guard Xavier Castaneda returning. Akron is 63-25 over the last three seasons and should be in the mix come March.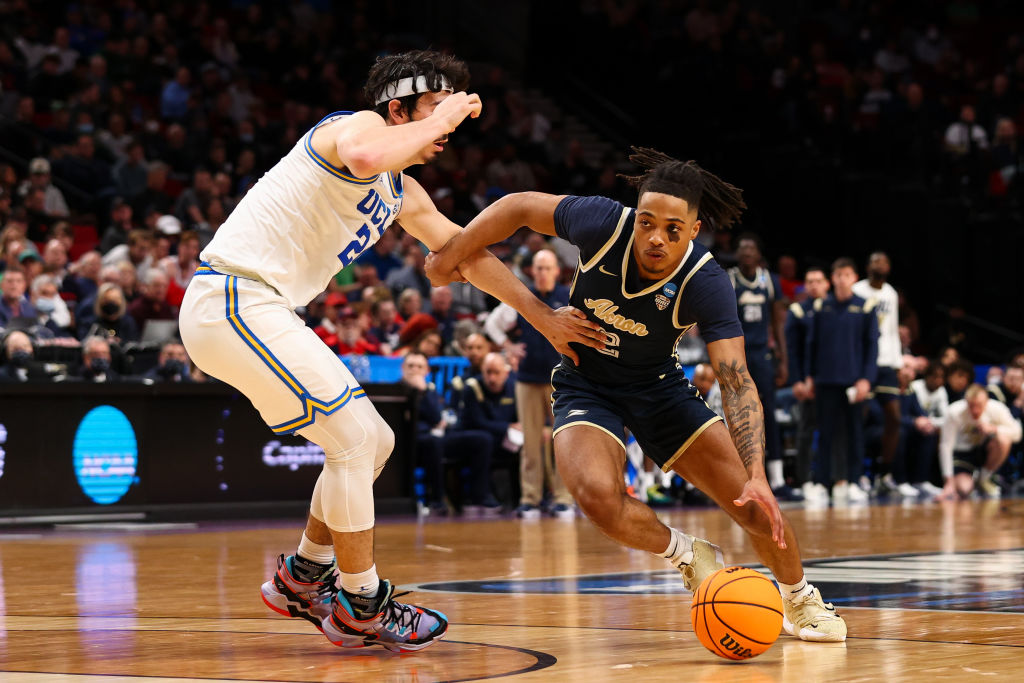 Buffalo Bulls
Buffalo is a bit of a question mark after losing several established players from its recent run of excellence. UB only returns four players from last season, but did recruit five transfers and a junior college player to replenish the roster. Buffalo remains big, with 10 players listed at 6-5 or taller. After making four NCAA Tournament appearances from 2015-19, Buffalo wants to get back in the bracket, but will have to do so with some new faces. 
Ohio Bobcats
Gone are stars Mark Sears and Ben Vander Plas, but Ohio is well-coached and always competitive. Like Buffalo, Ohio has many new faces that will need to gel by conference play in January. OU does have starting guards Miles Brown and Ben Roderick leading the way. OU, 42-18 over the past two seasons, made the NCAA Tournament round of 32 in 2021.  
Who Are The Top Players? 
Sincere Carry, Kent State
Carry was the 2022 MAC Player of the Year and enters the season on paper as it's top player. He can do it all – score 30 points, make 3-pointers, rebound, find teammates – and is the engine to what should be a pretty good team at Kent State. 
Recap one of the most historic nights in MAC Center history in which Sincere Carry scored 42 points and Malique Jacobs recorded the first triple-double in program history!

📰 https://t.co/2Bftu1wfhi#team106 x #KentStMBB pic.twitter.com/te2c1P6QtM

— Kent State Men's Basketball (@KentStMBB) February 23, 2022
Payton Sparks, Ball State
It's not often the MAC has a player like Sparks, who was the conference's freshman of the year last year. At 6-9 and 240 pounds, he's explosive around the rim and has good touch. His game compares to Zach Randolph, who like Sparks is an Indiana native and carved out a great NBA career. Perhaps the best recruit of the offseason in the MAC was Ball State keeping Sparks in Muncie.  
Enrique Freeman, Akron
His style is different than that of Sparks, but Freeman is right there in production. He was named MAC Tournament MVP and MAC Defensive Player of the Year last season while averaging a double-double. Freeman gets it done on both ends of the court, as he also recorded 1.21 blocks per game.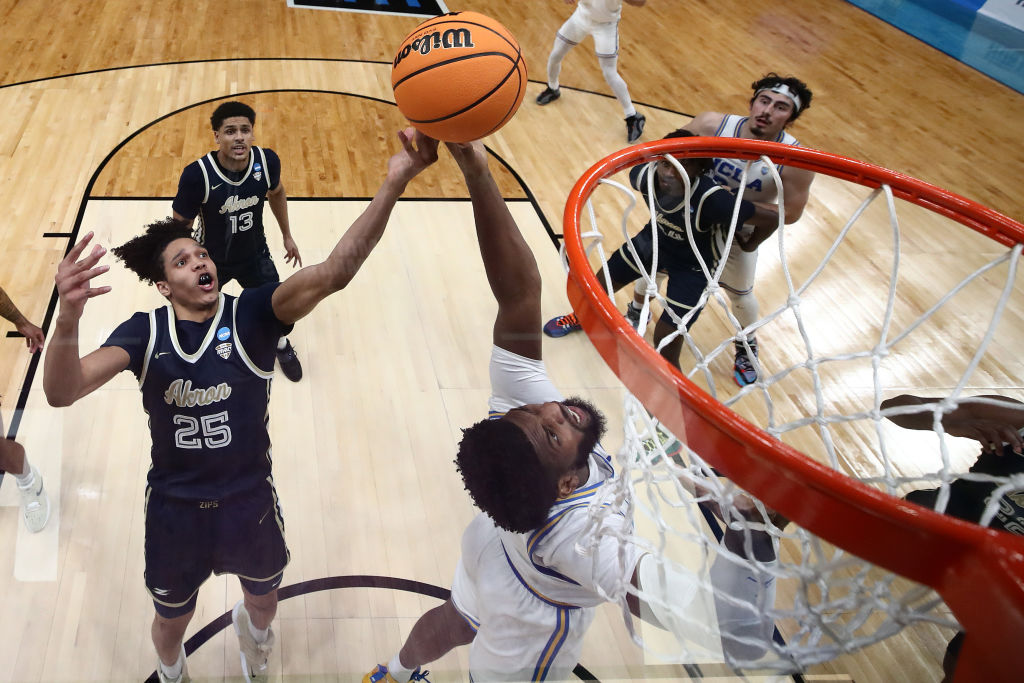 Lamar Norman, Jr., Western Michigan
Quick quiz: who led the MAC in scoring last season? It was WMU's Lamar Norman, Jr., a prolific 3-point shooter who averaged 19.8 points per game. As Western Michigan continues its rebuild, the high-scoring Norman will be a key piece. 
JT Shumate, Toledo
Automatic from long range, Shumate is one of the best scorers in the MAC at 15 ppg last year. He made 67 3-pointers and should get more looks now that former Rocket Ryan Rollins is in the NBA with Golden State.  
Emoni Bates, Eastern Michigan
All eyes will be on Bates, the top recruit in the nation in 2021 whose long and winding road has led him back to his hometown of Ypsilanti. The 6-10 Bates averaged 9.7 ppg in 18 games at Memphis. His talent is undeniable and it will be very interesting to see how his game grows at Eastern Michigan.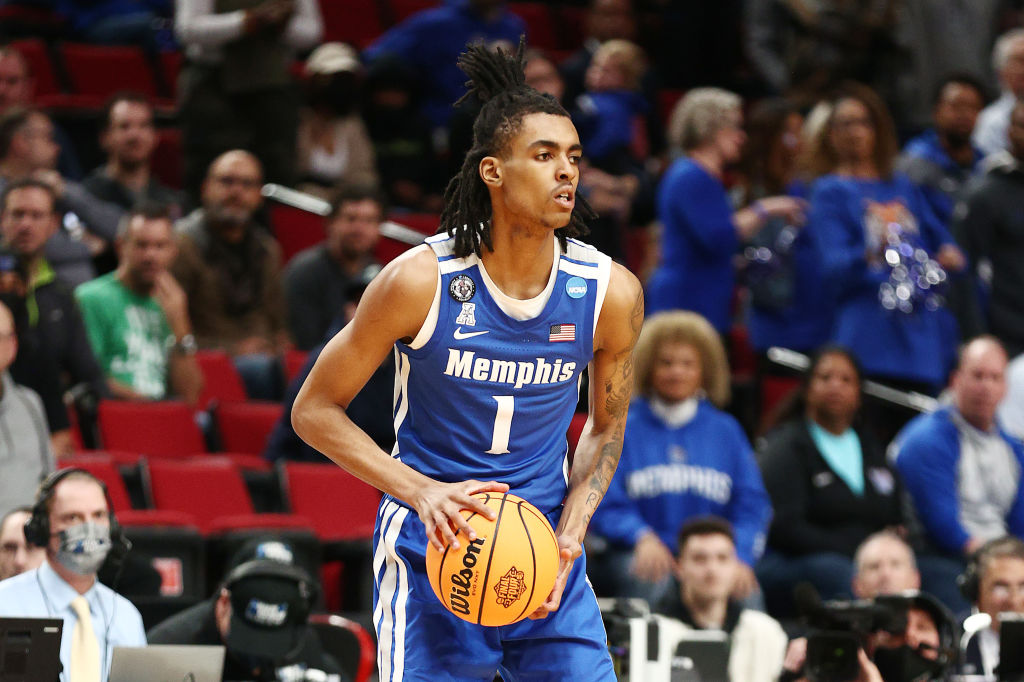 Malique Jacobs, Kent State
In the backcourt with Carry is Jacobs, who plays a lot bigger than his 6-3 stature. He grabbed 7.5 rebounds per game and was an all-defensive pick last season while also scoring 12.8 ppg. Jacobs not only had eight double-doubles as a guard last year, he also had a triple-double. Jacobs does it all.  
New Coaches 
Two schools in the MAC made coaching changes in the offseason, Ball State and Miami. BSU hired Michael Lewis, a notable player at Indiana who was an assistant on good teams at Butler, Nebraska and UCLA. Miami hired Travis Steele, who had been the head coach at Xavier. Three coaches – Stan Heath at Eastern Michigan, Tony Barbee at Central Michigan and Rashon Burno at Northern Illinois – enter their second season.  
High-Profile Transfers 
Emoni Bates, Eastern Michigan
It doesn't get any more high profile than Bates, who has had a ton of fanfare in his brief career. EMU fans are hoping Bates takes them up the standings, as the Eagles haven't finished with a winning league record since 2017-18.
Jarron Coleman, Ball State
Coleman was an all-conference caliber player at Ball State for two seasons before transferring to Missouri for last season. He was a starter there, then has returned home to BSU. The last time MAC fans saw him, he dropped 33 points against Toledo. A game-changing point guard returns to Muncie. 
Miryne Thomas, Kent State
Thomas, a Cleveland native in his sixth year of college, opted to transfer to Kent State after playing three seasons at Ball State. He averaged nine ppg and shot 39% from long range over the last two seasons. With everything Kent State returns – and now adds Thomas – it's no secret they're the team to watch.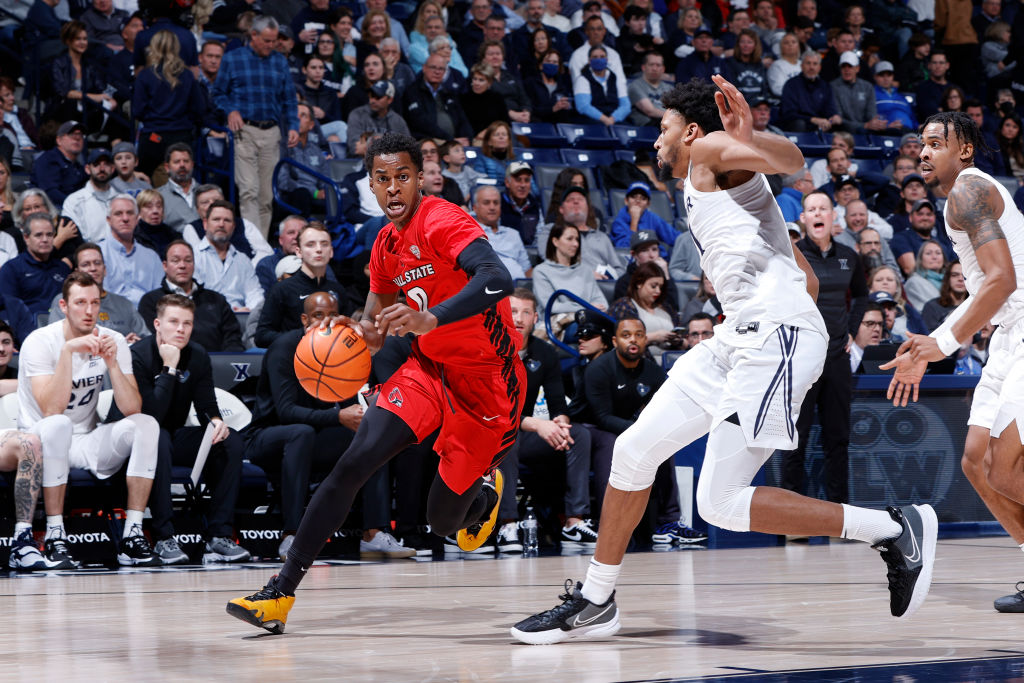 Tyler Cochran, Akron
Cochran is playing this season for his third MAC school in four years. He was a starter at Ball State last season and averaged 11.6 ppg after playing his first two seasons at Northern Illinois. He should have an impact at Toledo in a perimeter-oriented attack. 
Armoni Foster, Buffalo
Foster came to Buffalo after a storied career at NCAA Division II Indiana University of Pennsylvania. He was a finalist for National Player of the Year in Division II last year, scoring 17.8 ppg and taking IUP to the national semifinal. He scored 1,506 points at Indiana and started Buffalo's exhibition game last week. 
Blue And Gold In Ohio 
If you're a school located in Ohio wearing blue and gold, you're picked to do well this season. Kent State went 23-11 last year and is the preseason pick to win the league. Right up there with KSU are 2022 regular season champ Toledo (26-8 last year) and reigning league tourney champ Akron (24-10).   
Early Non-Conference Games To Watch 
Akron vs. Mississippi State – Nov 11 (in Philadelphia)
Akron has a good chance to fly the flag early in the season at a new event sponsored by Barstool.  
Buffalo at UConn – Nov 15
With all the new faces the Bulls have, they'll get an early test against a UConn team expected to challenge in the Big East. 
Ohio at Michigan – Nov 20
Fans will get a good idea where the Bobcats are when they travel to preseason ranked Michigan. 
Kent State at Houston – Nov 26
The preseason MAC favorite against one of the national favorites. Would be a huge win if KSU can pull it off. Kent State also plays at Gonzaga in early December.