Introducing the Senegal Football Premier League
The Senegal Football Premier League, also known as Ligue 1, stands as Senegal's top professional football league. It boasts 14 teams competing for the season's title.
Established in 1966, this league has become an integral part of the country's sporting culture. It significantly promotes football development in Senegal, offering a platform for young players to showcase their skills.
Examining the Senegal Football Premier League Contenders
We analyse the leading teams set to vie for the title in the 2023/24 season.
1) Génération Foot
Génération Foot, the most recent champions, clinched three of the last five championships (Covid caused the abandonment of 2020 and 2021 championships with no winners).
They thrive on consistently producing young talent, with many of their players seeking further career development in major leagues. For instance, 19-year-old Sane Sadibou and 18-year-old Ibou Sane both transferred to French Ligue 1 side Metz in the summer.
2) Jaraaf Dakar
Jaraaf Dakar, another powerhouse in the league, is known for their attacking style of play. They have a rich history of success, with their most recent championship coming in 2017/18.
3) Teungueth FC
In recent years, Teungueth FC has emerged as a dominant force. Their ethos revolves around exceptional teamwork and tactical prowess.
4) Diambars
Tout Puissant Diambars represents a rising force in the league, renowned for their strong defensive organization and disciplined approach to the game. They have steadily climbed the ranks and are now considered one of Senegal's top teams.
Senegal Premier League Format
The league adheres to a traditional format that encompasses multiple stages and fixtures.
It comprises 14 teams engaged in a round-robin format. This implies that each team faces every other team twice, once at home and once away, totalling 26 matches per team throughout the season.
Following the regular season, the top four teams proceed to the playoffs, which include semi-final matches followed by a final to determine the league champion.
The team that finishes last in the regular season drops to a lower division, while the top-performing team from the lower division earns promotion to the Premier League for the following season.
The first set of fixtures of the new season get underway on 21st October 2023.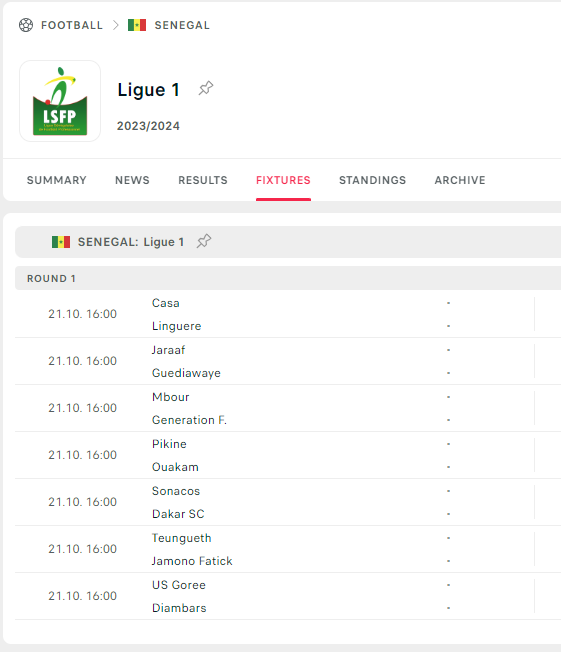 The Impact of Senegal Premier League on the National Team
The league's intense competition and high level of play drive players to continually improve and strive for excellence. This, in turn, translates into a stronger national team, as players who have honed their skills in the domestic league bring their experience and expertise to international competitions.
Several players who have made their mark in the Senegal Football Premier League have successfully transitioned to international football. Notable examples include Sadio Mane, Kalidou Koulibaly, and Ismaila Sarr, who have become key figures in the national team.
These players have not only contributed to Senegal's international success but have also garnered attention from top European clubs. Their achievements serve as an inspiration for aspiring young players in Senegal, underscoring the potential for growth and success attainable through participation in the domestic league.
Overall, the Senegal Football Premier League plays a pivotal role in nurturing talent, enhancing player skills, and elevating the national team's performance. Undoubtedly, it stands as a vital component in Senegal's football landscape, generating pride among both players and fans alike.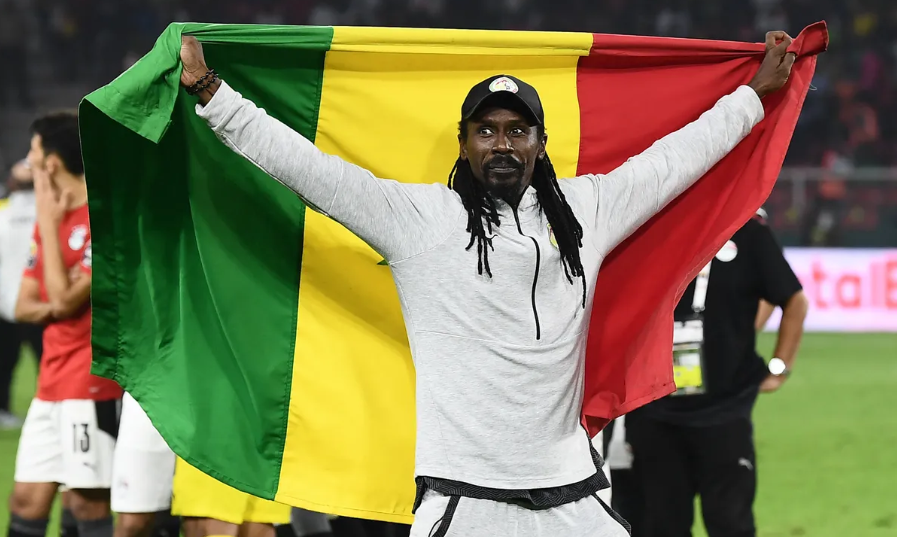 The Playbook is powered by Genius Sports and will provide regular updates on the Senegal Premier League throughout the season.