Brex on top
Utsunomiya Brex made it 12 wins from 13 in the Japan B League when they beat Akita Northern Happinets 72-69 to stay top of the Eastern Conference.
Utsunomiya Brex trailed 53-52 going into the final quarter and were behind by two points with just under two minutes to go but four consecutive free throws from L J Peak turned the game around.
Seiji Ikaruga scored 17 points, made one rebound and three assists for the Brex. He scored four three-pointers out of six attempts.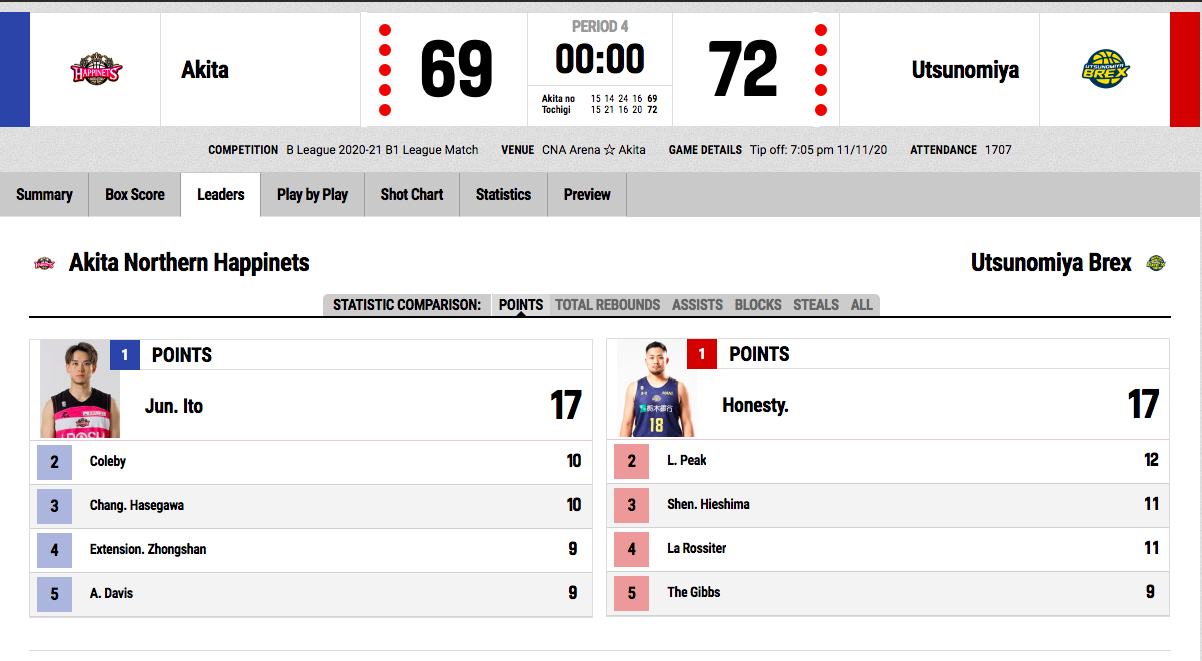 Akita are sixth in the Eastern Conference after five defeats in 13 matches.
Ryukyu make it 11 wins in a row
Ryukyu Golden Kings are second in the overall table and top of the Western Conference as they defeated Nagoya Diamond Dophins 80-76.
It was their 11th consecutive win after losing their first two matches of the season.
Dwayne Evans scored 22 points, made 11 rebounds and three assists for the Golden Kings. He scored seven of his 12 two-point attempts, two of his three three-point shots and two free-throws.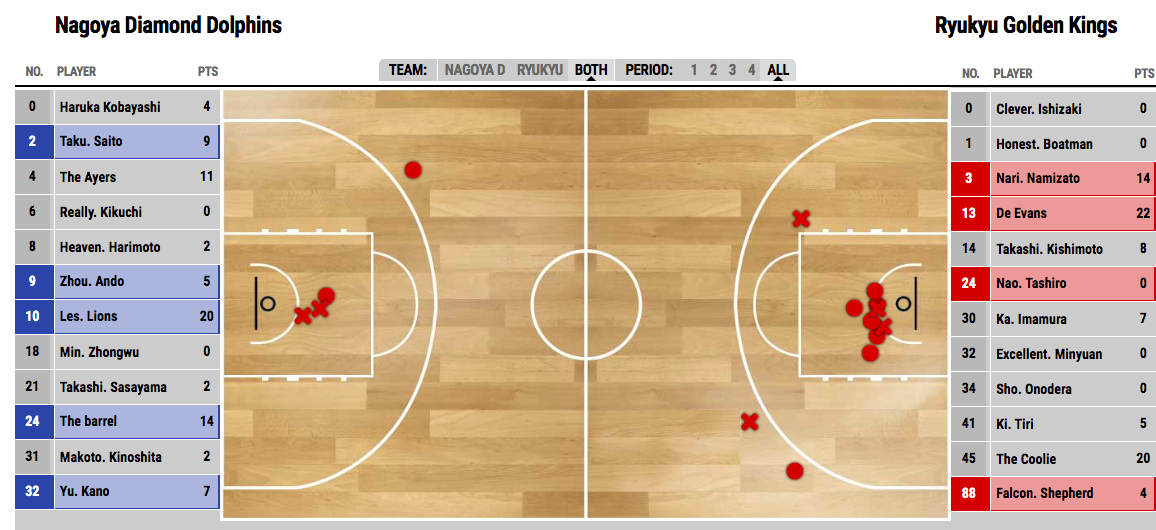 Nagoya are second in the Western Conference with five defeats in 13 matches.