Late drama in Enschede as Pröpper scores equalizer
In the last nine meetings between these sides, FC Twente managed to score but they were victorious in only one.
It looked like they were going to lose by the odd goal in this one but a Robin Pröpper equalizer salvaged a point against the league-leaders.
Ajax had most of the ball possession in the first half but barely created any chances.
Twente on the other hand had some dangerous counter attacks.
At the start of the second half, Lars Unnerstall managed to prevent an own goal, but could not stop Sebastien Haller from scoring.
Twente did not offer much of a response but they managed to secure a draw after a shot from distance from Robin Pröpper in the 87th minute.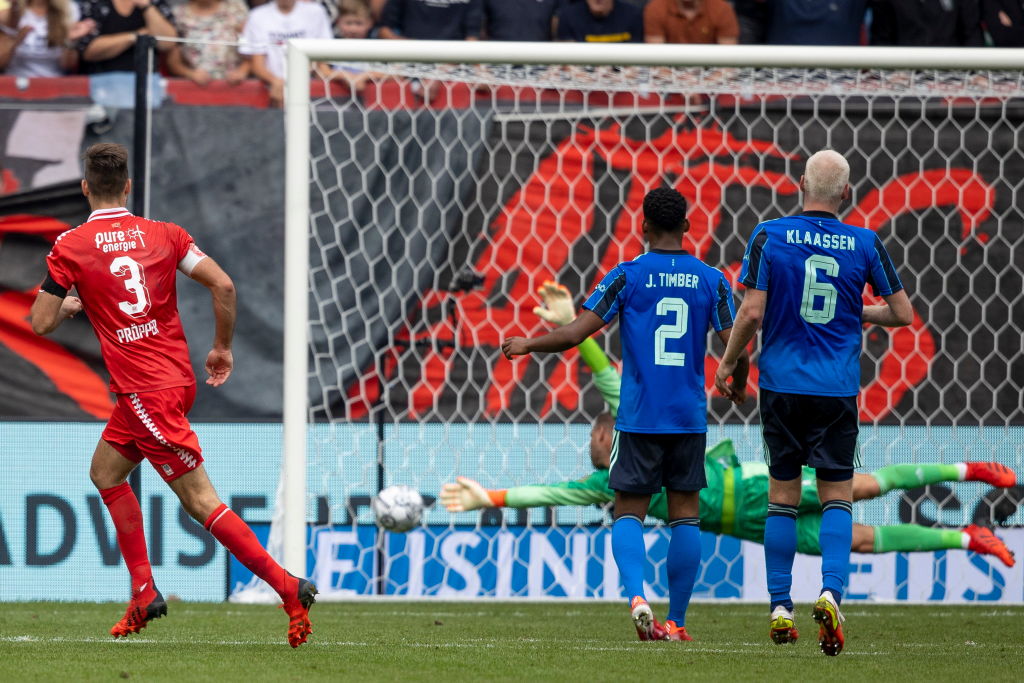 Danilo then nearly stole victory for Ajax in the dying minutes but Unnerstall made an important save to deny the Brazilian and earn a creditable draw.
---
Feyenoord go top on goal difference; PSV join them on six points
Striker Bryan Linssen scored twice as Feyenoord beat the Go Ahead Eagles 2-0 in their first home league game of the season.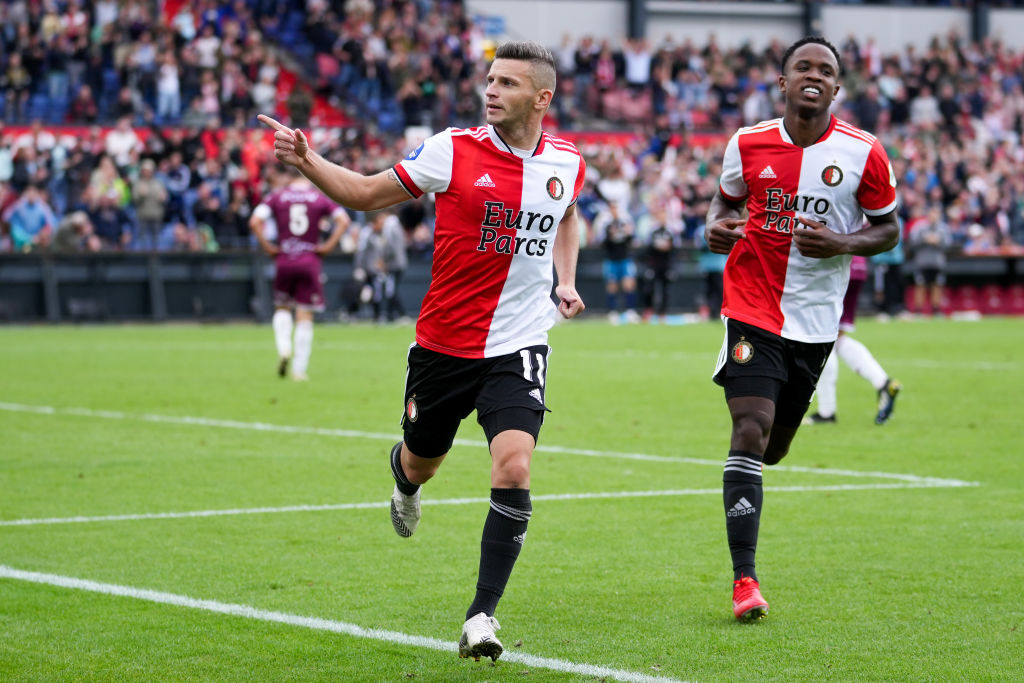 Feyenoord hammered the Go Ahead Eagles 8-0 in their last game against Kees van Wonderen.
However, they had to fight harder this time, waiting an hour until they broke the deadlock.
In the first half Feyenoord had difficulties finding an opening in the visitors' defence.
In the second half the pressure started to build and Linssen finally found the opening after an hour.
Feyenoord kept the pressure on and it paid off as Linssen scored another one five minutes before the end of the game, making him the top scorer of the league with three goals.
PSV strolled to victory against Cambuur, winning 4-1 with an eye on the Champions League second leg against Benfica.
Roger Schmidt benched Mario Götze and Noni Madueke as PSV have the important clash with Benfica coming up where they have to come back from a 2-1 deficit.
Davy Pröpper opened the scoring for PSV with a header from a corner. Davy is the older brother of Robin, who scored the late equalizer against Ajax.
After 20 minutes, Eren Zahavi scored from a counter attack to make it 2-0. Soon after half-time, Madueke, who had just came on, made it 3-0.
Alex Bangura did get one back for Cambuur, but they never really looked likely to force a comeback.
In the final minute of the game, Olivier Boscagli scored the fourth for PSV.
---
What does it mean for the league table?
Feyenoord now have six points with a goal difference of +6 and have yet to concede.
PSV also sit on six points, with a goal difference of +5.
The only other team with a 100% record is Heerenveen. They led 3-0 against RKC at halftime, but RKC scored twice to create a nervy finish.
Heerenveen held on to continue their perfect start.