Dominant City lift trophy
What difference a week makes? Manchester City were eyeing up a never achieved quadruple, before being knocked out of the FA Cup, while Tottenham were looking to achieve their first piece of silverware under Jose Mourinho, before he was sacked.
Thus pitting the veteran Pep Guardiola against the youngest manager in Premier League history, 29-year-old Ryan Mason.
In the end though Manchester City were to win a record equaling fourth successive League Cup against a disappointing Tottenham side, with the slim 1-0 margin far from telling the whole story.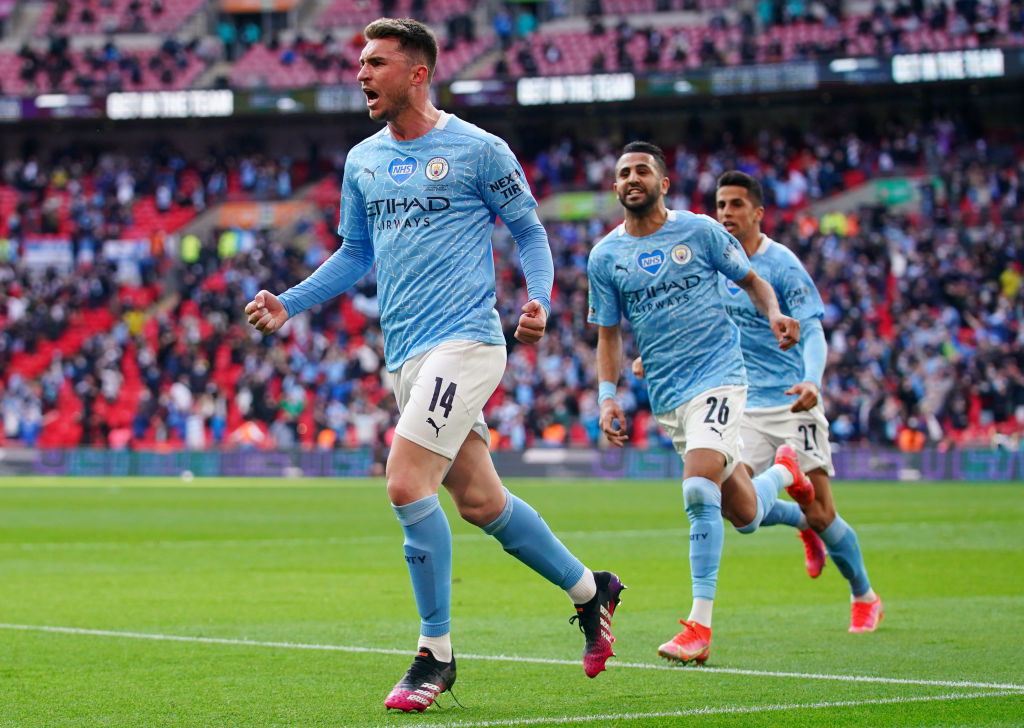 ---
First half 
There might not have been goals, but there was certainly action, almost exclusively in the Tottenham half with Manchester City looking incredible in attack. Raheem Sterling was on particularly fine form, despite lacking the clinical finishing touch when it counted.  
---
Second half  
While lacking the intensity of the first half,  City were still firmly in control, with man of the match Riyad Mahrez largely running the show.  
In the 67th minute Spurs brought on Gareth Bale, but it had little effect and City remained far superior. In the 82nd minute Sterling was fouled, from where Kevin De Bruyne placed a perfect free-kick on to the head of  Aymeric Laporte who duly put the ball into the net, bringing home the trophy for City.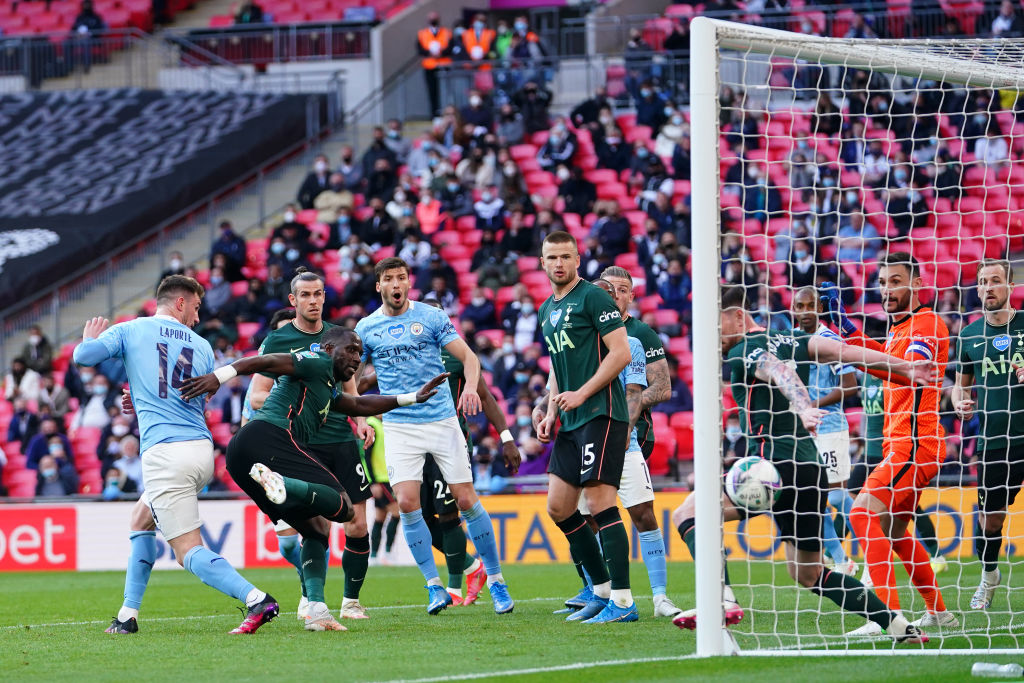 Some might argue that Laporte was lucky to be on the pitch after narrowly missing a second yellow card, but it mattered little with City amassing 21 shots to 2 from Spurs.  
---
What it means
The FA allowed just under 8000 fans into the stadium, which made for an authentic atmosphere. For Manchester City, it is a fourth successive League Cup and some momentum ahead of their Champions League semi-final first leg against PSG on Wednesday. They have now won eight League Cups, matching Liverpool's tally.
For Tottenham their wait for their first trophy since 2008 goes on, while their chances of qualifying for the Champions League look slim, with Daniel Levy and the board on the hunt for a permanent manager for next season.
---
Featured image: Aymeric Laporte of Manchester City celebrates after scoring his teams first goal during the Carabao Cup Final between Manchester City and Tottenham Hotspur at Wembley Stadium. (Photo by Matt McNulty – Manchester City/Manchester City FC via Getty Images)