This Saturday (22nd), the Liga Venezolana de Béisbol Profesional (LVBP) gets underway, marking the start of an exciting season of Venezuela's national sport.
The first game sees Tigres de Aragua host Cardenales de Lara. Elsewhere on the opening day, defending champions Navegantes del Magallanes travel to Tiburones de La Guaira, while Águilas del Zulia host Leones de Caracas.
Here's everything you need to know about the LVBP, with a look at how teams are shaping up ahead of an action-packed season.
Competition rules and format
As has been the case since 1991, eight teams will battle it out for the championship this season.
Este es el calendario de la temporada 2022-2023 https://t.co/3cm4GZ9tg0#LaPasiónDeTodos | #LVBP pic.twitter.com/hduFzEsHl6

— #ConTodoYMás ⚾️🇻🇪 (@LVBP_Oficial) October 5, 2022
The teams are organized into a single league, round-robin format, meaning each team will play 56 regular season games. The five best-performing teams then enter the postseason.
The postseason comprises a smaller round-robin format. The teams that finish first and second enter the championship finals – a best-of-7 series.
This season, teams are allowed to use up to 5 imported players, apart from Tigres and Magallanes, who will be entitled to field up to 7 foreign players.
Connection with Major League Baseball 
As with many other countries in Latin America, the MLB has a long history of recruiting players from the LVBP. As of today, a total of 398 Venezuelan players have taken part in the MLB since 1939.
One of the standout examples of this relationship is the career of Miguel 'Miggy' Cabrera. The first baseman and designated hitter made his debut in 2003 for the Florida Marlins, before moving to his current team in 2008 – the Detroit Tigers. Since his debut, he's made the All-Star team on 12 occasions, and won the AL MVP award for two consecutive seasons in 2012 and 2013. Back in April, he joined an illustrious group of players to have recorded at least 3,000 hits.
His sparkling career began with Tigres de Aragua.
The 7th player in Major League history with 500 home runs and 3,000 hits. pic.twitter.com/7RtGWyl3Xv

— Detroit Tigers (@tigers) April 23, 2022
Who are the teams to beat?
Both Leones del Caracas and Navegantes del Magallanes are the most popular and successful teams in the country. Leones have won a staggering 20 championships in their history, while Navegantes have 13 titles to their name. Tigres are the third-most successful team, with 10 titles.
Defending champions Navegantes are widely considered favorites to regain their title.
Cuban hitter Maikel Serrano, one of their newest imported players, has strengthened their chances. He joins after an impressive season in the Mexican Baseball League for Olmecas Tabasco, recording a .332 batting average and 11 home runs in 64 games.
Leones del Caracas began preseason by adding four more players to their roster.
They've strengthened in key areas. Eduardo Paredes averaged an ERA of 4.68 in 25 innings last year for the Leones. New pitcher Alfred Gutiérrez had an ERA of 1.53 in 17.2 innings. They've adding experience in the right positions, looking get the title for the first time in 12 seasons.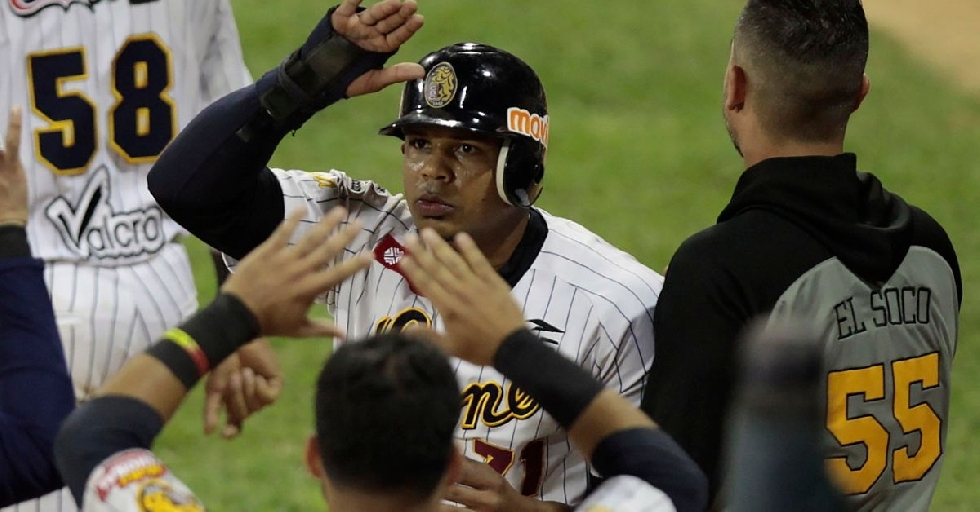 The leading hitter in the LVBP for the 2021 season was Ramon Flores, hitter for Bravos de Margarita. He finished the regular season with a batting average of .382, with 10 home runs, 58 hits and 67 walks.
With teams strengthening across the board, and more talent than ever playing in the league, the LVBP will be an incredible watch this season. We'll be covering with unique, data-led insight here on The Playbook.
You can view the full LVBP calendar here.